Rural show season kicks off at the Balmoral

The rural show season has kicked off for Scottish Woodlands Ltd with a visit to Northern Ireland's biggest agricultural event.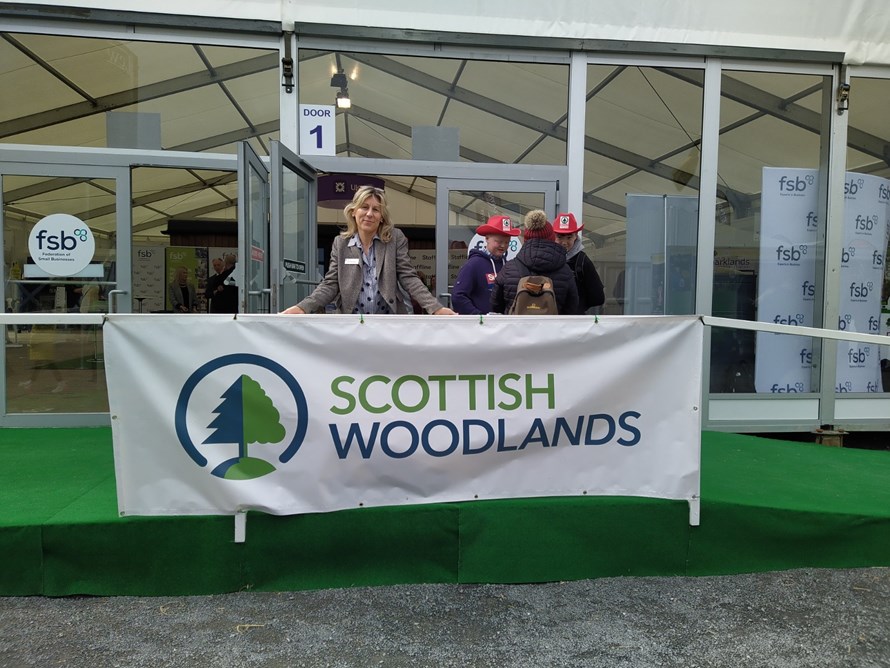 Brian Malcolmson, Senior Forest Manager in Northern Ireland, Emma Menmuir, Lynne MacDonald and Liam Stuart represented SWL at the four-day Balmoral Show, held at the Eikon Exhibition Centre in Balmoral Park, Lisburn.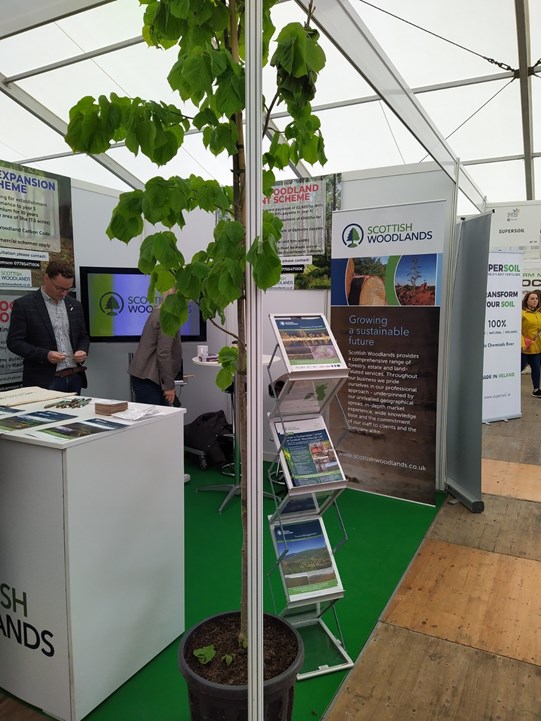 "We were at the show for four full days and there was a great buzz," said Mr Malcolmson. "We were very busy talking to farmers who are thinking about planting trees on their land."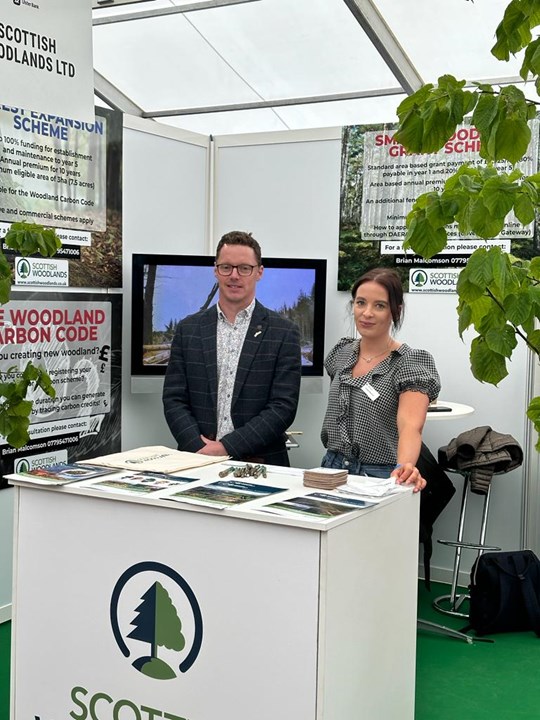 "We were able to talk to them about the different schemes available and explain the value of diversifying their farm business by tree planting."

Earlier this year, SWL partnered with local schools and a Northern Ireland business to plant 44,000 trees in Northern Ireland (read more here).

The focus now turns to the Royal Highland Show at Ingliston, the biggest event in the Scottish agricultural calendar, which takes place from June 22-25.

Scottish Woodlands Ltd has a large presence at the show and supplies the tree trunks for the ever-popular pole climbing competition.