Overview
Based on the strong foundations developed within our core forest management experience, Scottish Woodlands Landscaping Division has developed to become a leading service provider for the domestic housing sector.
We offer a range of high quality landscaping services across Scotland, working to each client's specific requirements to deliver the agreed results. Our flexible approach allows us to engage on specific tasks either as a design and build service, or on a complete project management basis.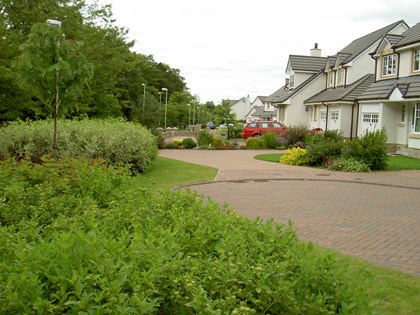 Residential and industrial landscaping
Scottish Woodlands carry out a wide variety of residential landscaping, from seeding/turfing grass to full landscape design and implementation on new housing developments.
Key areas in domestic landscaping:
Planning and Design
Planning Approval and Implementation
Factoring Services
Maintenance
Landscaping and Tree Works
SUDS Scheme Management
Playpark Maintenance
Fencing - all styles
Show Home Gardens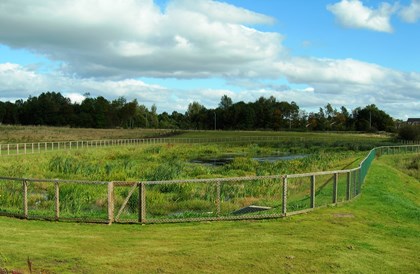 A variety of landscaping works on industrial projects have also been undertaken, ranging from new supermarkets to conventional industrial units. We also have experience of working on a number of golf courses development projects.
Our Landscaping team can provide a full package of services including planning, design, implementation, maintenance, and customer care for each project. Our dedicated management team and staff ensure that each client's requirements remain the key focus for our activity at all times.
We work with major clients throughout the industry to achieve the high standards of work required to deliver against planning conditions and to ensure high levels of customer satisfaction.
We work for a range of organisations, such as:
Local Authorities
Housing Associations
Utility Companies
Property Developers
Civil Engineers
Housing Developers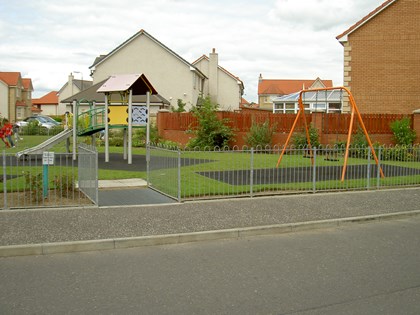 Covering the whole of Scotland, our extensive resources and our network of contacts ensures that we can take undertake a wide range of work tasks, delivered at competitive rates.
We liaise closely with the local Planning Authority, to ensure landscaping schemes are in keeping with planning requirements. Scottish Woodlands are often engaged to specify a design that meets a client's planning conditions.
Customer Care
If you have a question or require further help or information, please contact the Scottish Woodlands Customer Care team by completing the following form. We will answer your question as soon as possible.
Alternatively you can contact us on 0800 783 1374.
N.B: * indicates a required field.