Overview
Based on strong foundations developed in our forestry management experience, Scottish Woodlands Utilities Division has become a leading service provider for the utility supply industries. We work with a range of utility companies and deliver specialist contracts in the utilities and renewable energy sector. The division has expanded over the past 10 years, working with different clients to deliver new network projects for the 21st century.
The Perth Utilities Depot was established as a truly specialist centre in 2005, and underwent major re-development, this included a new workshop and store being built to accommodate and maintain the Unimog Road-Rail Vehicle fleet, Machinery, Plant and Equipment. Our machinery fleet has expanded with a range of specialised, purpose-built forestry machines capable of taking on all aspects of site clearance and forestry operations. The division also has operational bases at Muir of Ord (Highland) and New Mains (North Lanarkshire).
Each project has its own specific objectives. Scottish Woodlands can provide the range and scale of different forestry operations to meet each client's requirements. Our contracts are delivered by a dedicated team of managers, supervisors, direct labour and approved contractors with the necessary qualifications, skills and experience to provide each client with a professional and high-quality service.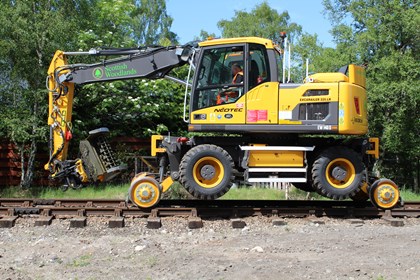 Our service includes:
Railway fencing, vegetation control, minor civils operations, dangerous tree removal, level crossing maintenance and invasive species control
Vegetation control for Electricity distribution networks
Landscape and minor civils maintenance for offices, construction and specialist facilities, e.g. sub-stations
Tree Surveys and reports, arboriculture and tree-work arisings aftercare
Scottish Woodlands are accredited to ISO 9001 (Quality), ISO 14001 (Environmental), OHSAS 18001 (Occupational Health & Safety) and ISO 26000 (Corporate Social Responsibility).
We are RISQS Audited and Certified as well as being a qualified supplier on the Achilles Utilities Vendor Database (UVDB) and Builders Profile. We undertake Construction Design Management (CDM) projects for utilities, civil engineering and renewable energy companies.
Memberships are retained for:
Forestry Industry Safety Accord (FISA)
Royal Society for the Prevention of Accidents (ROSPA
Confidential Incident Reporting Analysis System (CIRAS)
Construction Plant Hire
Institute of Chartered Foresters (ICF)
Highlands and Islands Forestry Industry Cluster (HIFIC)
The division has delivered high standards of tree clearance and fencing work for over 20 years to all sectors throughout the industry. Services are planned and delivered by a team that are qualified and experienced in all sectors of utility and construction operations.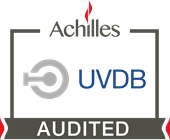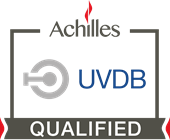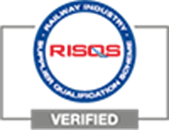 Railways
We have a full Rail Principal Contractor License and a Plant Operations Scheme License for on-track-plant. Scottish Woodlands is RISQS audited and certified. We have dedicated railway management and compliance support teams. Members of our management team hold a range of qualifications including IOSH, IRCA, National Diploma and/or General Certificate in Occupational Health and Safety and NEBOSH. We have over 80 PTS trained operatives who are skilled and competent in a range of relevant tasks.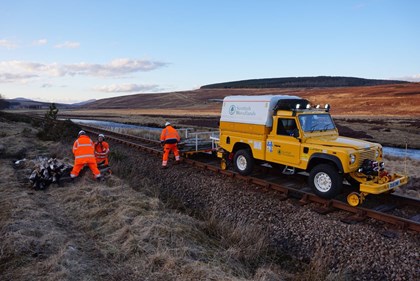 In relation to railways, our services include:
Railway fencing - trackside with security fencing, post & rail and post & wire
Vegetation control
Dangerous tree removal
Level crossing maintenance
Access point construction
Invasive species control
We can provide a one-stop service for vegetation management including site survey, GIS mapping, management proposals, and period contracts for re-visiting sites and carrying out herbicide spraying and inspection services.
The company has a dedicated fleet of specialist machinery designed for railway work with an Excarailer, Unimog's with mounted chippers and a range of other forest machinery for specialist operations.
Electricity
Scottish Woodlands has been involved in vegetation management contracts adjacent to overhead electrical apparatus and electrical sub-stations since 1995.
We have worked throughout Scotland with both SSEN and SPEN to ensure that Scotland's network is maintained and compliant with guidelines set out by the Electrical Standards. We are currently the largest supplier in Scotland providing tree clearance operations, adjacent to the power distribution network, providing operators on a daily basis from the Borders to the Highlands via our depots in Perthshire, North Lanarkshire, the Borders and Inverness-shire. The main divisional base is located in Perth.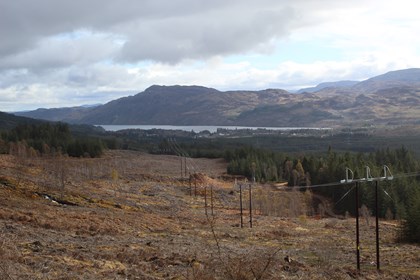 Our key areas of operation in the electricity sector include:
Operations comply with industry safety clearance standards
Arboricultural work on third-party ground
Powerline shutdown operations
Live apparatus working as approved by network provider
Storm response and 24/7 emergency call out facilities
We have a dedicated electrical management team - Compliance Support Team led by the Head of Compliance. Our operatives are direct employed UA trained arborists, chainsaw operators and surveyors. We have a range of specialist machinery which has been selected and developed to meet our client's diverse requirements.
Our operational CV includes a range of specialist projects such as tree clearance for windfarms, overhead powerline projects, sub-station clearance and access road construction all working to CDM regulations.