Scottish Woodlands is an innovative company providing a comprehensive range of professional services connected to all forms of woodland management, trees and rural property.
We aspire to the highest level in environmental and safety standards and have a dedicated staff of professionally qualified managers throughout the country. Scottish Woodlands was a founding member of the Forest Industry Safety Accord (FISA). 
The Company manages over 200,000 hectares of woodland across the UK and Ireland. Clients include individuals (both in the UK and overseas), farms and estates, private sector companies, institutions, local authorities and other government bodies. We have the knowledge and expertise to undertake work programmes at any scale.
Please contact your local Scottish Woodlands manager who will be happy to address your requirements. Your forest manager is backed up by specialist technical staff who provide support services in forest certification, digital mapping and woodland insurance.
If you do not already own woodland but wish to do so, our investment team can help you find and purchase suitable planting land or existing woodland.
Creating New Woodlands
If you are thinking of creating a new woodland, whether by natural regeneration or by planting, then Scottish Woodlands can help. We have been designing and planting a wide range of new woodlands and forests for over fifty years. Scottish Woodlands regularly plants more than 25% of the private sector new woodland creation in Scotland each year.
Scottish Woodlands can help with the initial design, landscaping and grant approvals, right through to implementation – planting, establishment and maintenance of the young trees. We will listen to your objectives to ensure that the woodland we plant is the right one for your needs.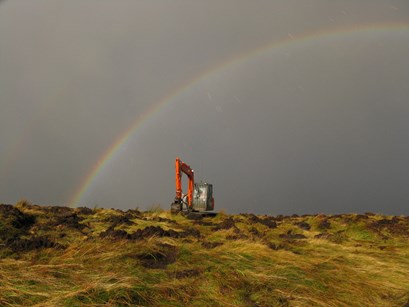 Our team of professional foresters can help with the planting of a wide range of woodland types including:
Conifer Woodlands
Native Woodlands
Policy Woodlands
Shelterbelts and Farm Woodland Schemes
Amenity Woodlands
Riparian Woodlands and Flood Protection Schemes
Shooting Copses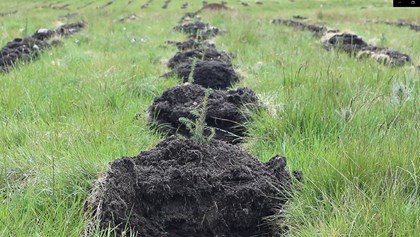 Managing Existing Woodlands
Scottish Woodlands offers the full range of professional forest management and contracting services to woodland owners. We aim to provide the highest quality of service and we were the first company in the UK, in 1999, to be able to offer FSC certified sustainable forest management to our clients. Whatever the size of your woodland or the complexity of your ambition, we have the expertise to help.
Professional Services:
Forest Management Plans - Compliant with grant scheme rules and Forest Certification schemes, including stakeholder consultations
Landscape Design
Digital Mapping 
Grant Approvals - In Scotland, England, Wales and Ireland
Environmental Management and Species Conservation
Managing Woodland Access and Recreation
Woodland Inventory and Tree Surveys
Forest Certification for sustainable forest management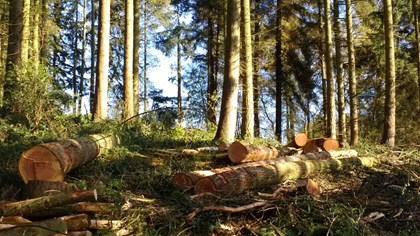 Maintenance Operations:
Replanting
Weeding and Bracken Control
Drainage
Fertilising
Rhododendron and other Invasive Non-Native Species Control 
Fence construction and Maintenance 
Tree clearance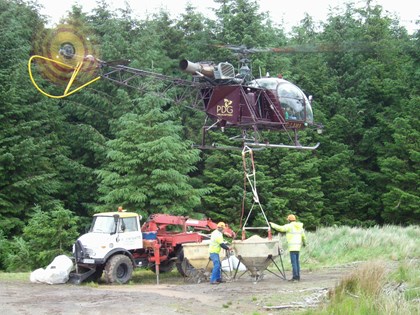 Thinning and Felling:
Timber Harvesting and Marketing 
Continuous cover management systems
Felling Licences
Plant Health:
The threat to our trees from pests and diseases is increasing. Climate change, global travel and the international trade in plants and wood products can increase pests and diseases and their impacts.
Pests and diseases can spread rapidly, damaging different parts of the tree and affecting timber quality.
Taking tree health seriously helps us keep our forests healthy and flourishing for wildlife and people alike. Our forestry managers are trained to identify pests and diseases and to manage operations in accordance with Statutory Plant Health Notice rules should the need arise.  Click the button below to download the SWL Forest Biosecurity Poster:
Woodland restoration and regeneration:
We have also been involved with many woodland restoration and regeneration projects including native Caledonian Pine and Atlantic Oakwood. If you have a valuable woodland remnant, we can provide the help and expertise to restore it for the next generation.
Grants and Felling Licences
Applying for grant aid can be a difficult process but our forest managers are well placed to help. We have a wide experience of obtaining forestry and other grant scheme support, working on behalf of our clients, to secure the maximum available grant funding in alignment with their objectives.
Grant Schemes:
FGS (Forestry Grant Scheme) is the primary grant support mechanism for forest and woodland management in Scotland. Grants are available for a wide range of activities such as planting new woodlands and woodland improvement as well as other options, such as rural business development, plant health, forestry cooperation, agroforestry, forest roads and access, gorse removal as well as the Sheep and Trees initiative.
Countryside Stewardship is a Rural Development Programme for England (RDPE) grant scheme. It expects to administer £900 million of support over 6 years to increase woodland cover and to improve the condition of existing woodlands.
Glastir Woodland Creation Scheme is administered by the Welsh Government, with Natural Resources Wales supporting the delivery of the scheme.
NI Forest Service - an agency of the Department of Agriculture, Environment and Rural Affairs administers various woodland grants in Northern Ireland.
For further details about any of these grant schemes, please contact your nearest Scottish Woodlands or Flintshire Woodlands office.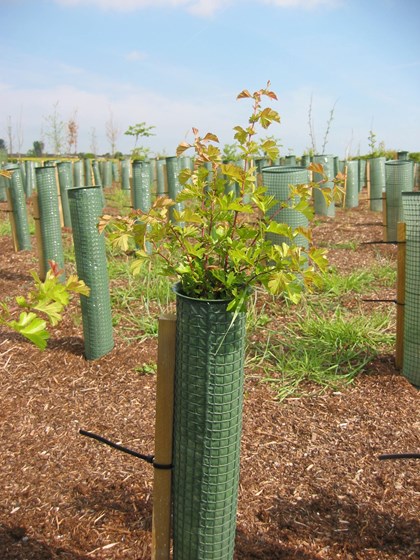 Legacy Grant Schemes (WGS and SFGS):
If you have obligations under an old forestry grant scheme such as WGS or SFGS, we can advise on how best to meet them.
Felling Licences:
Tree felling including thinning requires a felling licence issued by the relevant national forestry authority.  Scottish Woodlands can prepare an application on your behalf to secure the licence.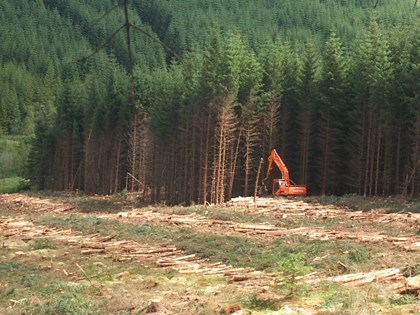 Scottish Timber Transport Scheme:
This scheme provides a contribution to the cost of road and other infrastructure required to bring timber from remote forests to market. Owners need to work together and with local communities to find innovative solutions to timber transport problems. Scottish Woodlands have successfully led a wide range of projects including the Rathad Mara (Sea Road) floating pier project on the west coast of Scotlandand the Annandale and Ae Timber Haulage Route, (a 7-kilometre route taking lorries directly to the A701,avoiding local minor roads and the local communities at Beattock and Johnstonebridge.

Further Information:
For further information on grant schemes and how we can help you, please contact your local forest manager. 
Rhododendron & Invasive Species Control
Control of invasive non-native plants such as Rhododendron, Japanese Knotweed, Giant Hogweed and Himalayan Balsam can be an expensive and difficult task. The presence of these species is generally bad for biodiversity and the conservation of native species; hence these four species are listed in the UK Biodiversity Action Plan for control. The presence of certain invasive species and noxious weeds is also controlled by legislation.

Scottish Woodlands have a long and successful record of controlling these species to promote regeneration of native trees and a return of wildflowers and ground flora.  The control of these species can truly revitalise an area bringing in new wildlife and enabling access to formerly impenetrable areas.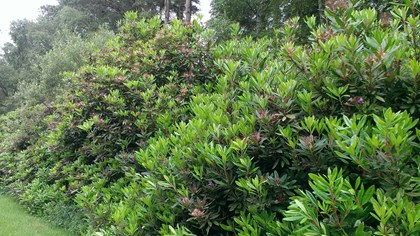 Surveys
Grant applications
Clearance Operations
Follow up maintenance
Forest Roads and Engineering
Scottish Woodlands can help with the planning, construction and specification of new forest and estate roads, bridge building and even the creation of new piers for timber shipping. We will help to keep you on the right side of the law, ensure that the relevant approvals are in place, and that the work is carried out safely.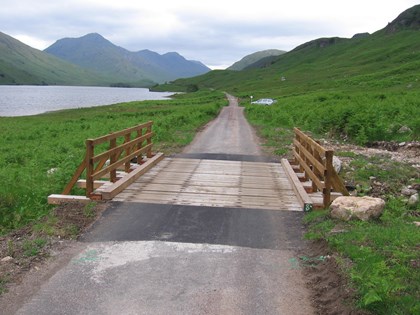 Planning and approval
Before starting on a forest road construction project, it is necessary to ensure that the appropriate approvals and safeguards are in place and that sufficient thought has gone into the planning process. Using our knowledge and expertise, we can provide a complete service, acting as Project Managers from start to finish.
Planning Permission for public road access
Water Framework Directive Controlled Activities Regulations (CAR) Licences
Environmental Impact Assessments (EIA)
Construction (Design and Management) (CDM) Regulations compliance
Design and layout of forest roads to optimise timber extraction
Grant applications such as STTS, SRDP
Any other regulatory approvals.

Construction and Maintenance
Scottish Woodlands will arrange a competitively priced contract to carry out the construction and maintenance of forest and estate roads, tracks and footpaths.
Constructions of new forest roads
Maintenance and repair of existing forest and estate roads
ATV and stalking tracks
Footpaths
Cattle grids
Bridges and culverts
Piers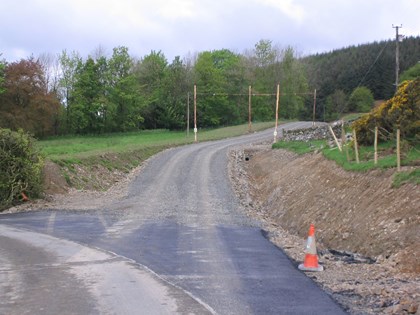 Fencing Services
Scottish Woodlands can undertake all types of forest, farm and estate fencing. Our teams of experienced fencing contractors erect thousands of metres of high quality fencing each year. All materials are certified to British Standards and our fence specifications will conform to any agreed grant specification as necessary. We are capable of fencing even in the most inaccessible of places and will use helicopters to lay out fencing when necessary.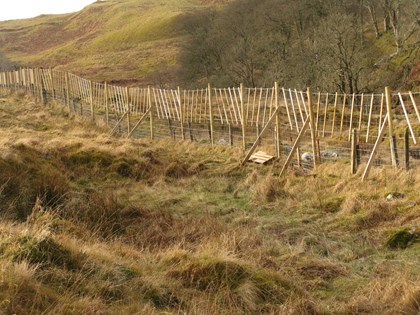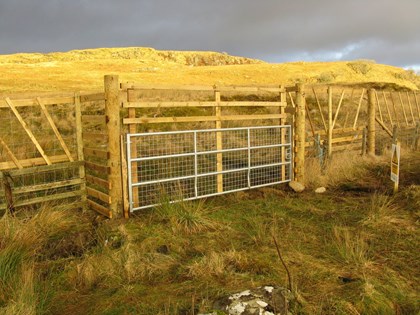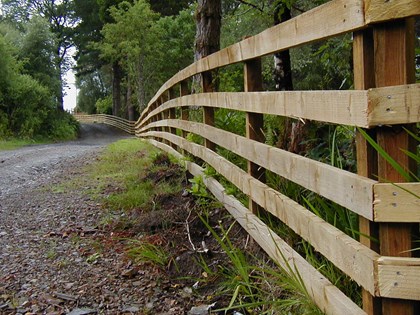 Main Fencing Types:
Deer Fencing
Stock Fencing
Rabbit Fencing
Post and Rail Fencing
We can also erect specialist fencing such as security fences and chain-link fencing, if required.