Scottish Woodlands Utilities Division
Overview
Scottish Woodlands Utilities Division is one of the leading service providers for the utility supply industries in Scotland, working with a wide range of clients delivering specialist vegetation clearance and fencing contracts in the utilities and renewable energy sectors. Covering work throughout Scotland from our local specific office / depots locations we provide the ability to facilitate our client needs throughout Scotland.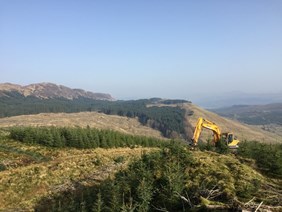 The business is largely employee owned, which encourages a dedication and commitment to the highest standards of professionalism and customer focus. Our aim is to understand each client's specific objectives and then to provide a service which is both flexible and personal.
Whatever the client requirements, Scottish Woodlands has the expertise and skills to meet client objectives in a professional manner. Our highly trained team comprises of managers, supervisors, direct labour squads and approved contractors with the necessary qualifications, experience, and skills to achieve targets and ensure client expectations are always met and are dedicated to providing a high-quality service at all times.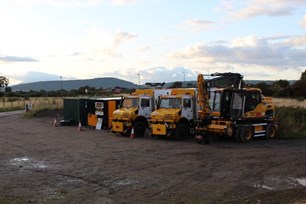 For more information on the Utilities division and the work we do,     please  click HERE.
Working in the Utilities Division
Working in the Utilities division is both challenging and rewarding. Depending on your level of experience, we will allocate you a full continual professional development process, comprising of relevant courses and obtaining necessary certificates to develop your ability to perform in the utility tree services sector. This will involve both internal and external courses that are both industry and client specific to operate within the utility sector.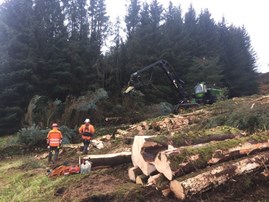 Our Utilities squads are comprised of hardworking, enthusiastic individuals who have demonstrable interpersonal skills. On joining Scottish Woodlands Utilities Division, you will be assigned to a squad to enable you to be mentored and your ability further assessed. You will be assigned various tasks such vegetation clearance adjacent to live overhead powerlines, working on Network Rail infrastructure, plant maintenance; forestry thinning; windblow clearance; plantation maintenance; private garden tree surgery; fencing and other minor civils as required.
Health and safety is a major part of the work carried out at Scottish Woodlands and we have rigorous procedures to follow. Upon employment you will receive a full induction process of all relevant standards and procedures that are both internal and client based.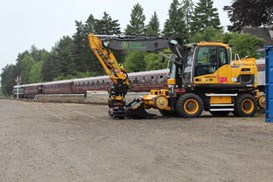 On joining the team, you will be provided with all necessary PPE as well as having the opportunity to purchase your own equipment through our 'help to buy' scheme. Expenses are paid for the use of your own equipment on a daily basis.
Continuous Recruitment - Arborists/Forestry Operatives/Plant Operators
Scottish Woodlands Utilities Division is an established contractor in the industry
and our work comprises vegetation and fencing contracts and a wide variety of minor civils works throughout Scotland.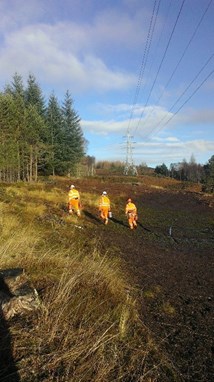 As business in the Utilities division continues to grow, we have a continuous recruitment drive open for Experienced Arborists, Forestry Operatives, Plant Operators and Harvester and Forwarder Operatives to join our expanding team.
We operate throughout Scotland travelling daily or staying away when required to some of the most scenic areas of Scotland to facilitate our clients' needs, you will be responsible for carrying out high quality arboriculture and general forestry works in accordance with Scottish Woodlands and client procedures.
To be successful in this role, you must be a self-motivated and hard-working individual, show initiative and be capable to work as part of our professional team. While experience is preferred, candidates who demonstrate the right qualities may be accepted and full training will be provided. Due to the nature of these role, you may occasionally be required to work nightshift and at weekends.
To apply, please click HERE to complete the online application form. As part of the application process, you are also required to complete the Scottish Woodlands Utilities application form, which can be downloaded from our application centre.
If you have any questions about these roles, please email HR@Scottishwoodlands.co.uk
Scottish Woodlands offers an attractive salary and benefits package commensurate with experience. This includes pension scheme, life assurance, employee assistance programme, cyclescheme and the opportunity for equity participation. The company has a unique structure and is 80% owned by staff. Applicants will also be given excellent training opportunities and will be part of a highly professional and motivated team. For more information on working with Scottish Woodlands or for details of information gathered during our recruitment process, please see our Job Applicant Privacy Notice on the careers section of our Webpage.