Scottish Woodlands helps save 260 toads from busy road

A toad rescue patrol has helped more than 250 of the creatures safely cross a busy A-road during their breeding season - with a little help from Scottish Woodlands Ltd.

The night patrol, near Lundie in Angus, has been using the car park at a nearby forest managed by Scottish Woodlands as their base to help the toads cross the busy A923 north-west of Dundee. The owners of Lundie Farm supported the request and originally provided the car park with the aim of making it easier for people to walk in their woods.

A total of 260 toads (and some frogs) have been saved by Froglife volunteers at Smithton Hill, making use of the Scottish Woodlands site car park as crucial access to carry out their work during March and April this year - the toads' breeding season.

The success of the toad patrol means volunteers are now in the process of designing 'toad ladders' to install into drains and gutters on site, so that toads can climb out in future.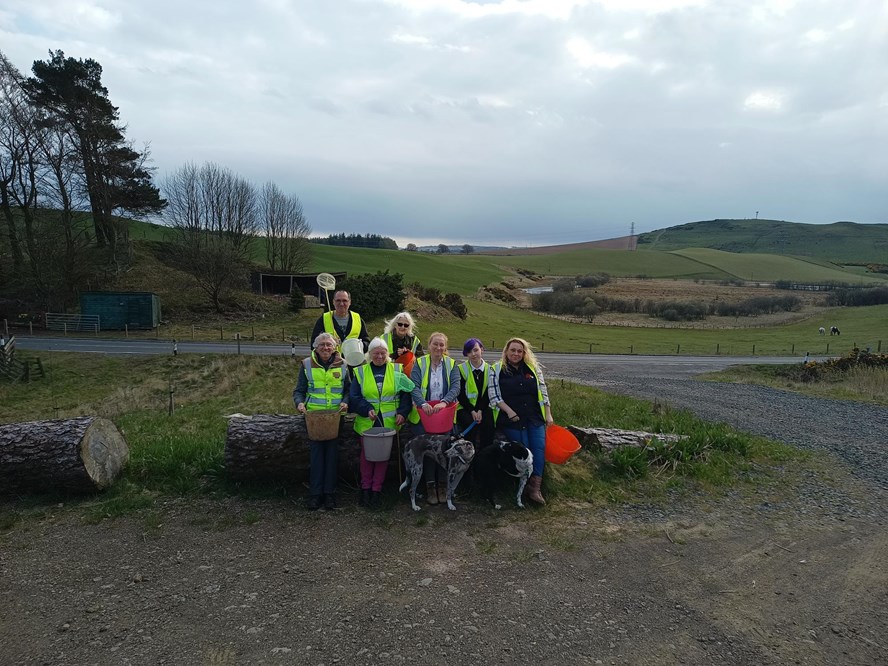 Local toad patrol volunteers on site 

Toad patrol organiser Celia Holmes said: "Toads migrate back to their ancestral breeding ponds each year. They follow the same route, regardless of what gets in their way, which sometimes leads to them crossing roads."

"We get a toad vs. traffic scenario - and the toads inevitably come off worse."

She explained that toads are most active on warm, damp nights - so that's when the volunteers prioritise their patrols at Smithton Wood to ensure their safe passage across the road.
Toads that have successfully crossed to safety ready for the breeding season

"We are really grateful for the support from Scottish Woodlands at this important breeding site for toads and other amphibians in Angus," she added.

Neil White, Scottish Woodlands Ltd Branch Manager at Perth (Forestry) said: "Scottish Woodlands is managing forests right across the UK and we make every effort to be a good neighbour and to help out local wildlife whenever possible."

"It's great to see local volunteers come together and spend their time making sure Scotland's toad have safe passage to their breeding grounds during the spring months. It shows Scotland's forests don't just produce top-quality timber but can be havens for wildlife of all shapes and sizes as well."

For more information on toad patrols, visit:

Toads on Roads (froglife.org)