Scottish Woodlands in pole position for Highland Show

Scottish Woodlands Ltd is gearing up for the biggest event in Scotland's agricultural calendar - the Royal Highland Show - by providing two tree trunks for the pole climbing competition.

Pole climbing - where two people race to the top of a 30-metre-high tree trunk using specially-designed equipment - is a very popular feature of the Show's Forestry Arena, sponsored by Scottish Woodlands Ltd.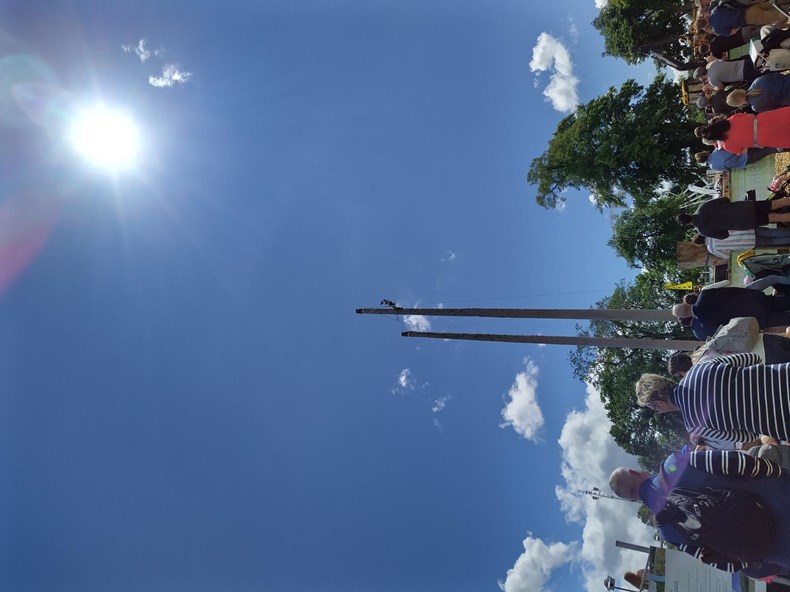 Two new Douglas Fir tree trunks were felled on the Kirkennan Estate, south of Dalbeattie in Dumfries & Galloway, to be delivered and installed at Ingliston in time for the start of the Royal Highland Show, which runs from Thursday June 22 to Sunday June 25.

Windblown trees had to be cleared to access the trees, and a third Douglas Fir had to be felled after one of the first two was found to be unsuitable.

Simon Oldham, Scottish Woodlands Ltd Technical Director, will present the prizes to the winners of the pole climbing competition, which is organised by Graeme Hodgson.

The world record for climbing the 30-metre pole is under 10 seconds!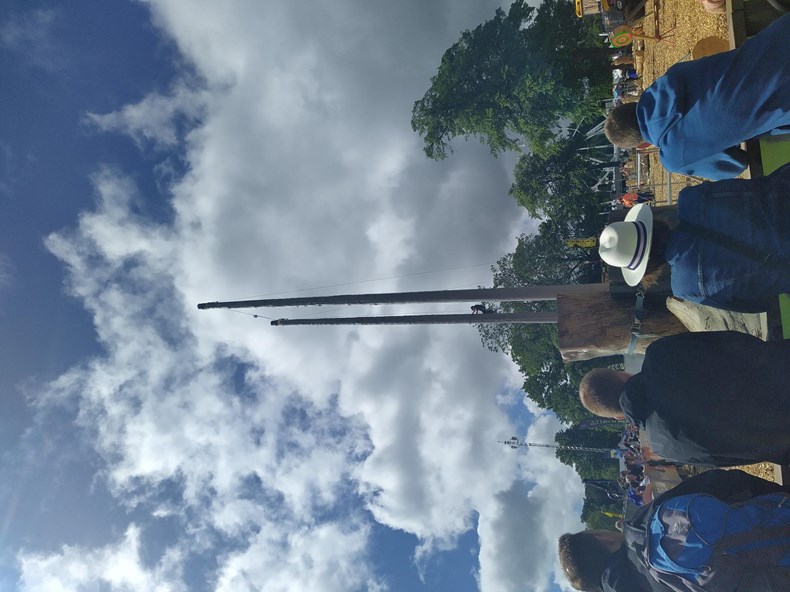 Other events in the always-packed Forestry Arena include axe throwing, chainsaw carving and motorbike stunt displays.

David Robertson, Investment and Business Development Director, said: "Scottish Woodlands Ltd is a long-term supporter of the Royal Highland Show. It's a massive event for us and we are right at the heart of the forestry arena activities."

"The pole climbing contest is an amazing spectacle and we are delighted to have provided more superb tree trunks for 2023, from a woodland with excellent tall and straight Douglas Fir."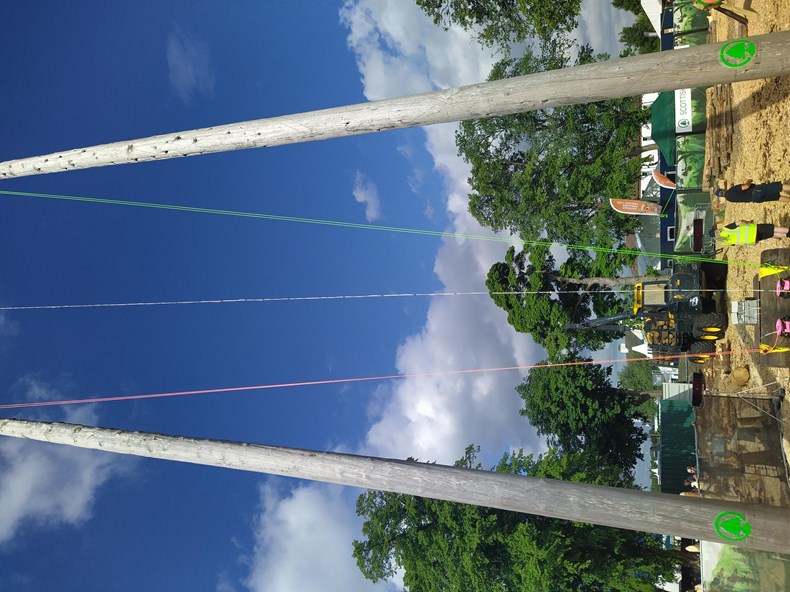 Mr Robertson said there was also lots of business done at the show.

"It's a great opportunity to meet clients, customers and contacts, and make new connections too," he said. "Many farmers and landowners are interested in what woodland creation can do for their business and the Royal Highland Show presents a brilliant opportunity to discuss how we can help."

"It's the centrepiece of the agricultural year, which also sees us in Northern Ireland for the Balmoral Show (which happened in May) and Wales for the Royal Welsh Show, another big beast of the show season."

"We're also back in Scotland later in the year for great events like The Scottish Game Fair in Scone, the Turriff Show in Aberdeenshire, Moy Game Fair in Inverness-shire - and many more."

Scottish Woodlands Ltd will be represented by almost 30 staff over the four days of the event and can be found at 4th Avenue 342(A).

If anyone has any questions about the Royal Highland Show, or other future agricultural shows, please email Emma.Menmuir@scottishwoodlands.co.uk