SWL Director reflects on successful summer of shows

Scottish Woodlands has looked back on a successful summer of shows after returning to regular attendance at large agricultural events across the UK.
Investment and Business Development Director David Robertson has shared his thoughts in a blog (read it here) as the company's show season comes to an end with the Lochaber Show this Saturday (27th August).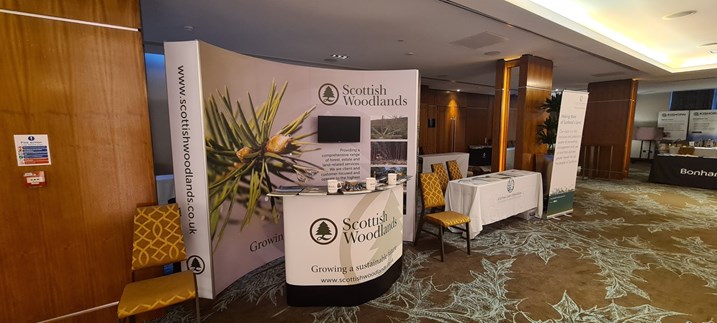 He looks back on Scottish Woodlands staff experiences at shows across the UK, including large events like the Royal Welsh at Bulith Wells in Powys, and the Royal Highland Show at Ingliston, near Edinburgh.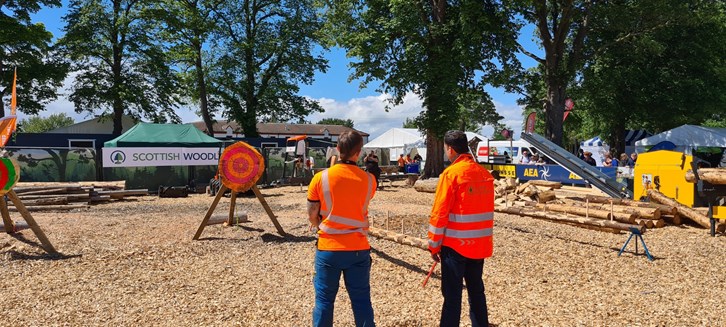 The company was also represented at the Balmoral Show, the largest agricultural show in Northern Ireland, as well as many landmark Scottish events like the Scottish Game Fair and Turriff Show.

Mr Robertson wrote: "There really is no substitute for getting out there and meeting new people to drive business development. Agricultural and countryside shows are a big part of this for Scottish Woodlands so when the pandemic subsided and we got the chance to go back to the shows, we grabbed the opportunity."

"It was really clear that farmers, landowners and the public really appreciate coming together in the warm summer months and seeing first hand what the countryside has to offer."

Mr Robertson said all the shows offered a chance "for the converted, the curious, and sometimes the cynical, to learn more about the services we provide - and how forestry and woodlands can work with land-based businesses to help their bottom line by planting trees or harvesting those that are already there."

He added: "It was great to reflect on the summer of shows in the blog - and we're already planning for 2023!"