Successful charity challenge for Lyme Disease UK

Scottish Woodlands took inspiration from an Oscar-winning film for a charity challenge to raise money for Lyme Disease UK.

Run Forester Run...or walk or cycle, or swim or paddle, is the title of the challenge, inspired by the 'Run Forrest Run' section of Forrest Gump, starring Tom Hanks.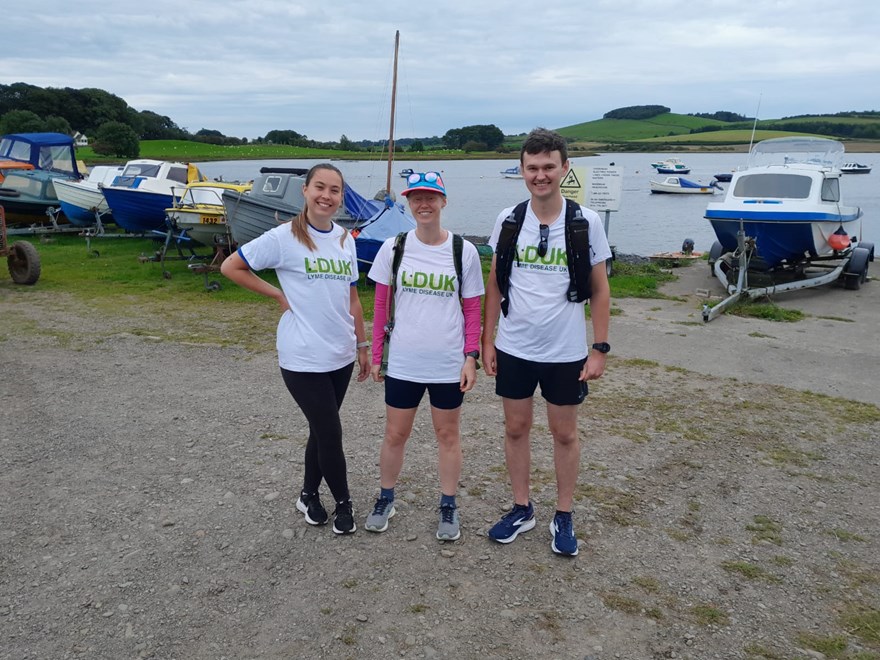 Left to right: Jemma Mclachlan, Kathryn Reid and Douglas Scott

As well as running, staff from the South-west region cycled, walked, swam, paddle-boarded & kayaked the distance between the company's Fenwick and Dumfries offices - almost 100 miles.

All the legs were completed simultaneously by 23 staff in an inclusive challenge suitable for all abilities and interests.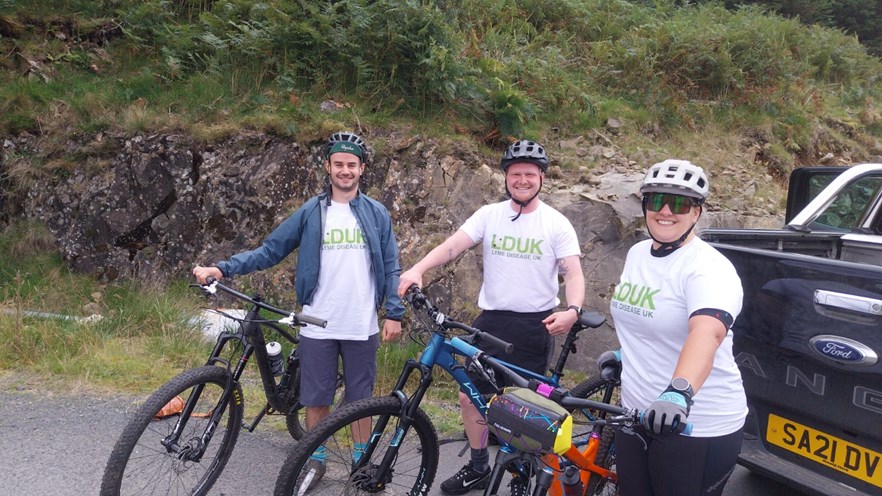 Left to right: Josh Pressley, Cameron McLeod and Hannah Ingram

Regional Manager Andy Maclachlan, one of the organisers of the challenge, said: "The event was a great success and a fantastic opportunity to raise awareness and funds for our company's charity of the year. There were a few tired bodies after the challenge, but all sections were completed successfully, and everyone enjoyed the chance to catch up with colleagues across the region at the BBQ afterwards."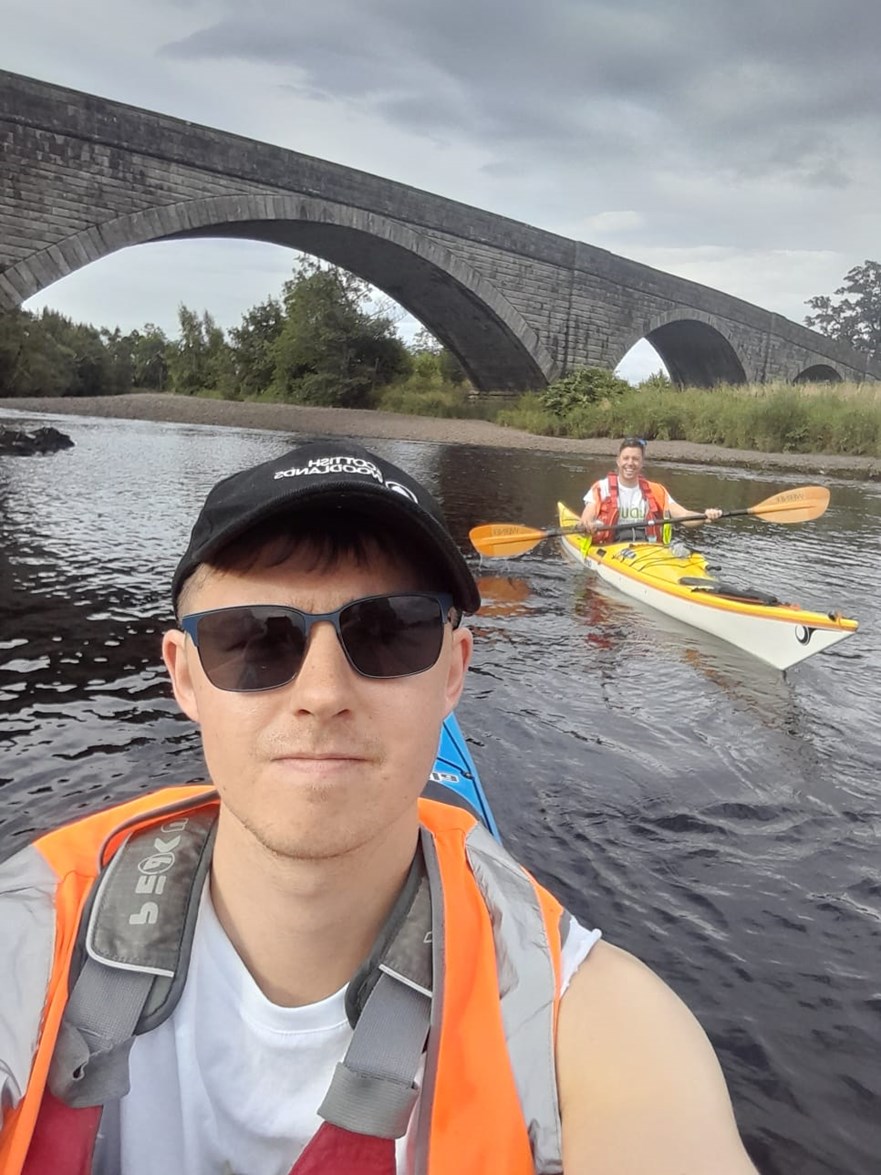 Jacob Bouma (left) and Andy Maclachlan (right)

"The sponsorship donations have been rolling in, but there is still time for people to sponsor us (click here). We will definitely consider doing something similar another year – it's great we were able to design a challenge amongst the forests and rural areas we all work in and an excellent opportunity for staff in the region to catch up while taking in the physical and mental health benefits of the event."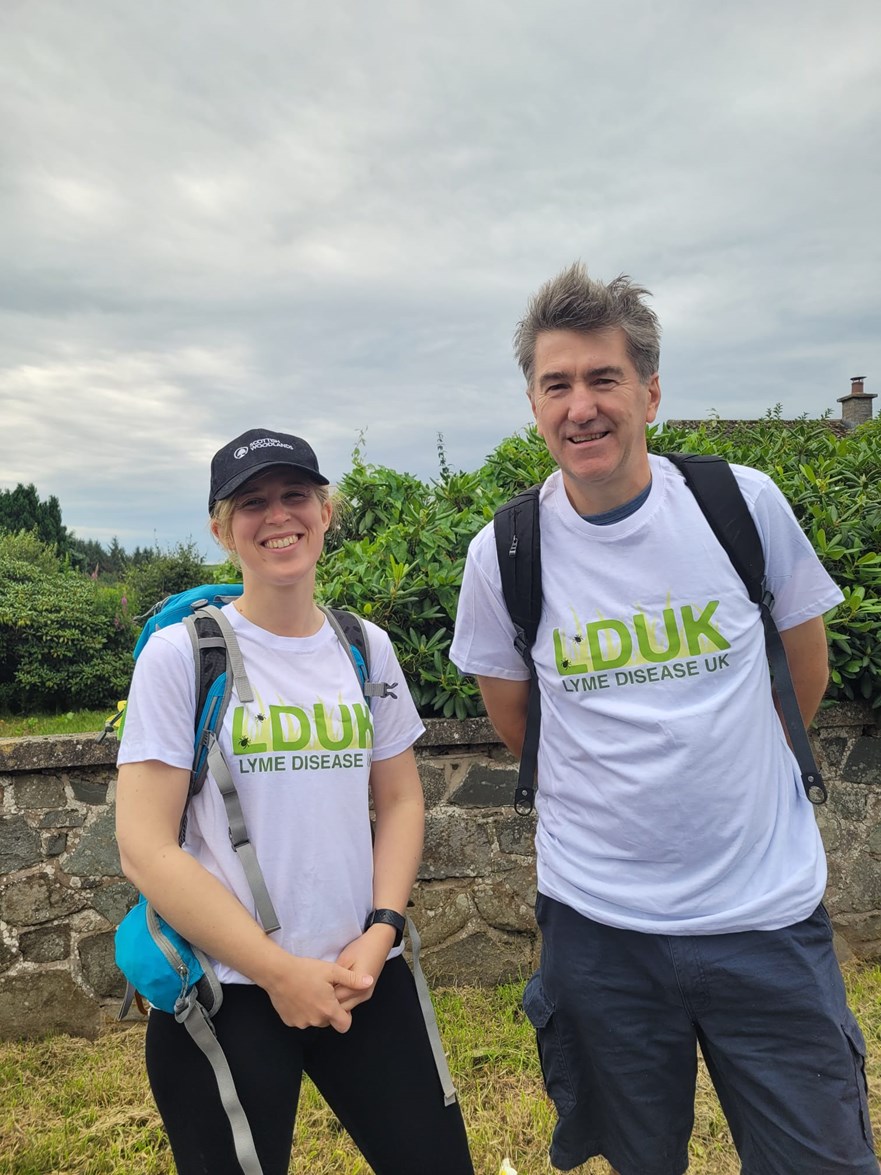 Emma Kerr (left) and Andrew Kennedy (right)

Lyme's Disease is spread by ticks and as SWL staff predominantly work in rural environments, the company is very keen to raise awareness of the disease and fund more research.

More than £4,500 has already been raised for the charity from a variety of events - with the Run Forester Run proceeds to add in.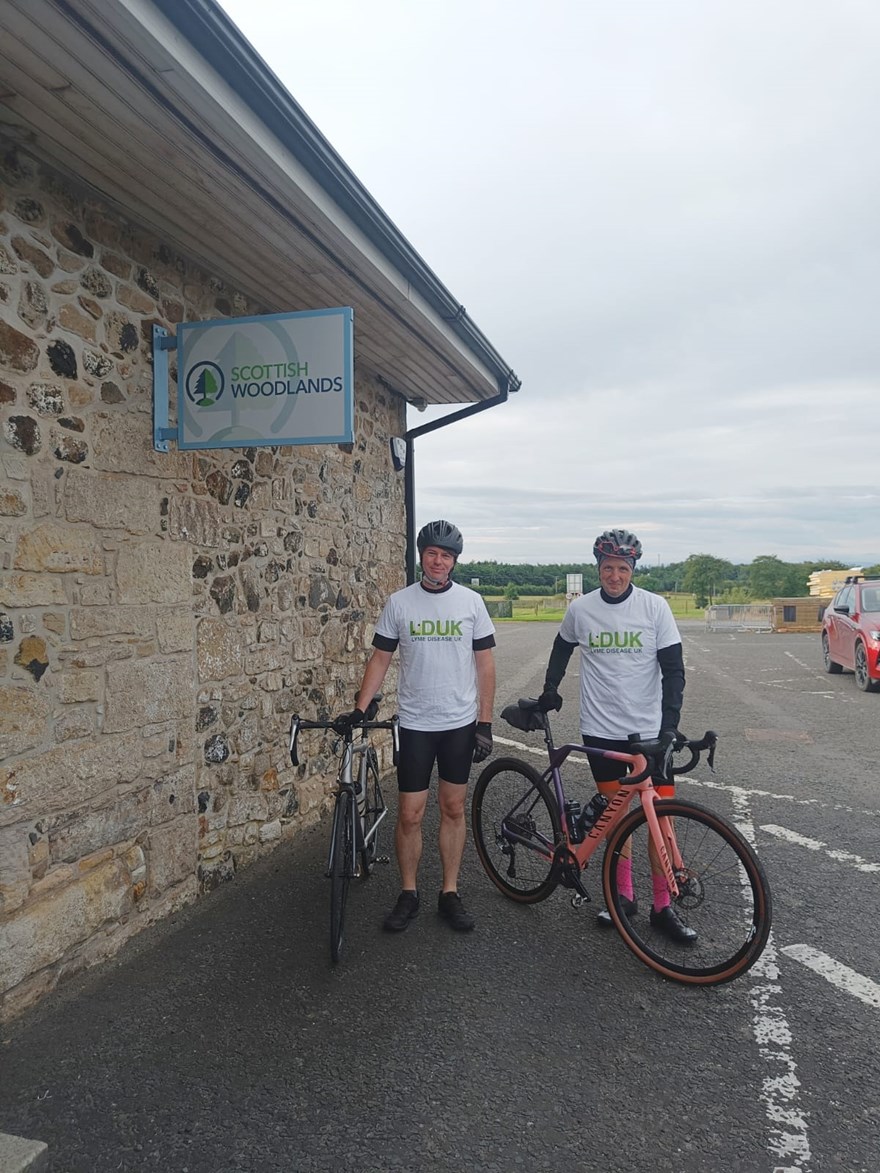 Byron Braithwaite (left) and Eddie Addis (right)

Ian Robinson, Managing Director of Scottish Woodlands Ltd, said: "This was a brilliant challenge for a very worthy cause, directly relevant to our colleagues' daily work. It was great to see so many staff taking part."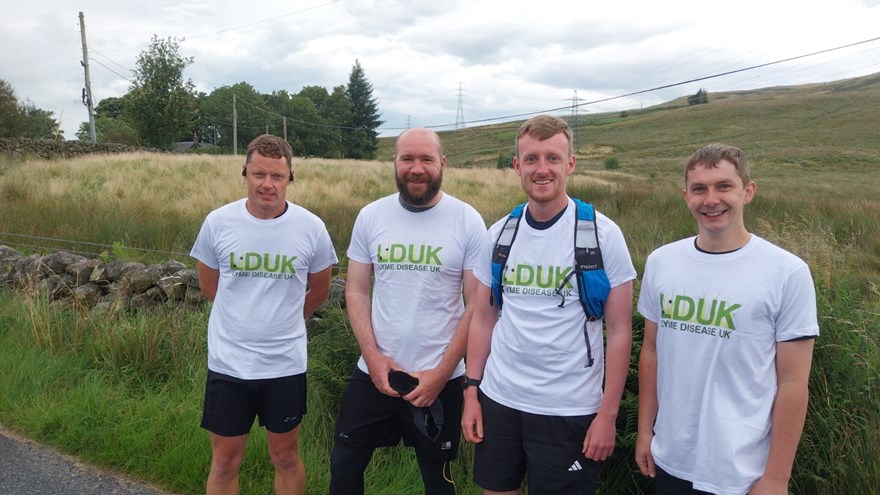 Left to right: Brian Malcomson, Julius Krezdorn, Cameron Bland and Euan Wilkie

Lyme Disease poses a real threat to people in rural areas as it is commonly caused by the bite of a tick carrying the borrelia bacteria.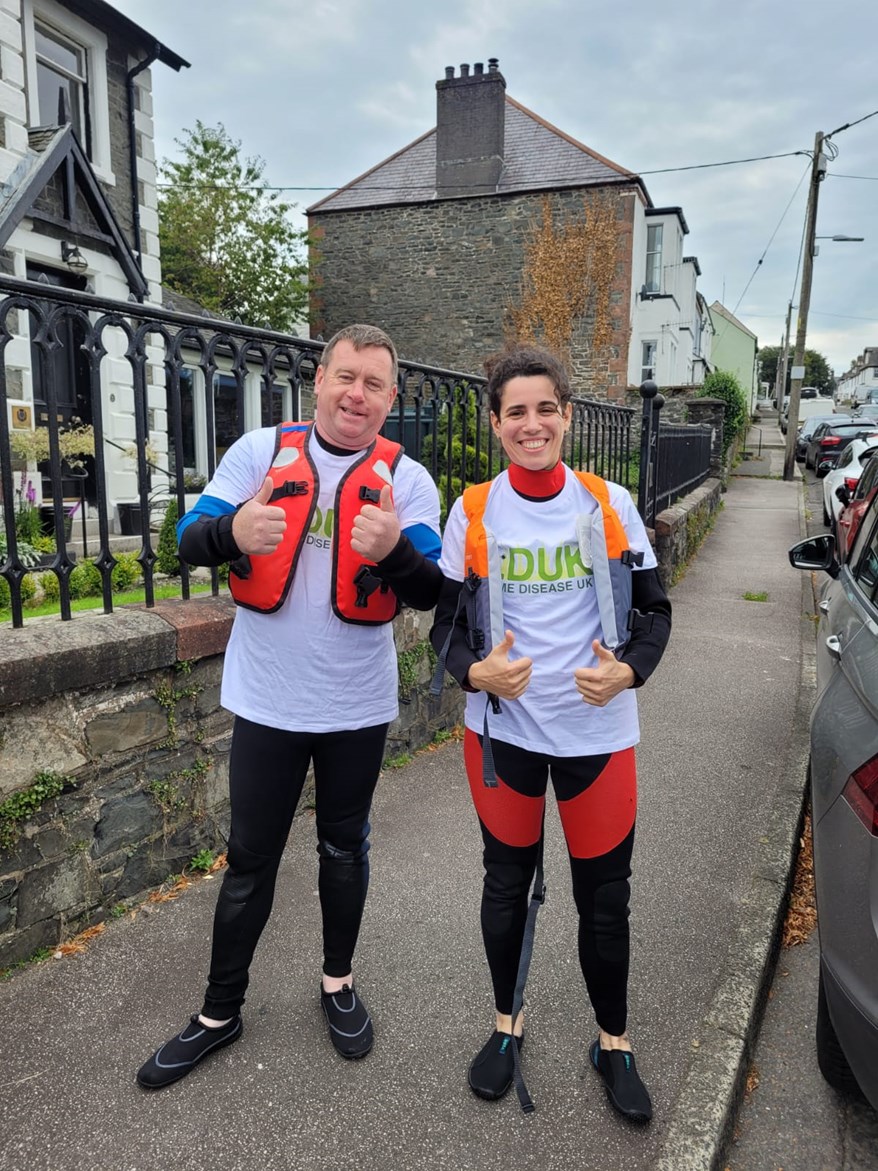 Dessy Henry (left) and Carlota Martin-Souto (right)

There is limited research into diagnosis and finding effective treatments, which can lead to years of misdiagnosis. Research is therefore crucial to assist the medical profession to correctly diagnose Lyme Disease when they are presented with an ill patient.

To find out more about Lyme Disease UK, click here.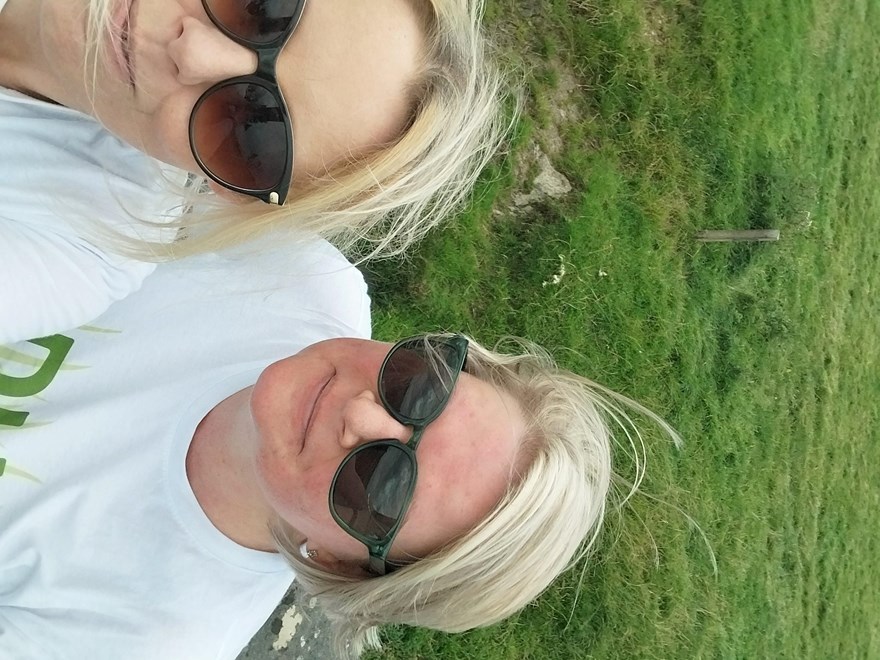 Julie Mathers (left) and Claire Cairns (right)

Taking part in the challenge were:

Byron Braithwaite & Eddie Addis (road cycling); Hannah Ingram, Cameron McLeod & Josh Pressley (mountain biking); Julius Krezdorn, Cameron Bland, Euan Wilkie, Brian Malcolmson, Doug Scott, Kathryn Reid & Jemma Mclachlan (running); Rowan Cunningham, Carlota Martin-Souto, Dessy Henry, (swim & paddle board) Jacob Bouma & Andy Maclachlan (kayak); Claire Cairns, Emma Kerr, Andrew Kennedy & Julie Mathers (walking); and Bill Tyre (support team).