Scottish Woodlands Director joins debate on helping veterans find forestry careers

A Director at Scottish Woodlands Ltd has described his move from the armed forces into forestry during a discussion about how to help more ex-military personnel to find careers in the industry.

Charles Bushby was an officer in the Black Watch until 1994, when he retrained as a forester, joining Scottish Woodlands in 1997.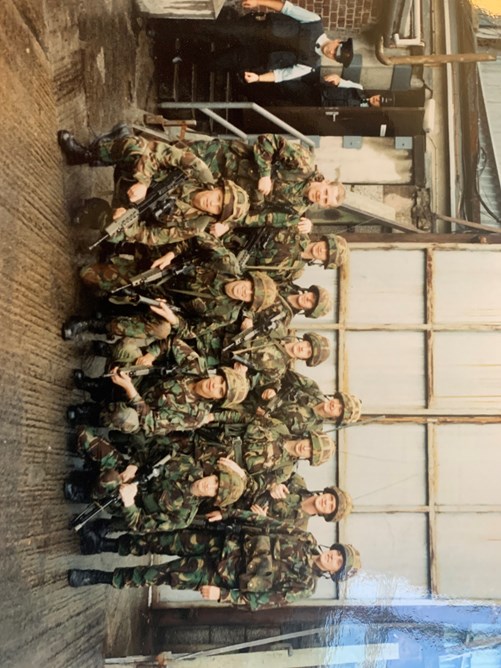 He took part in a meeting of the All-Party Parliamentary Group (APPG) on Forestry and Tree Planting at Westminster, which examined what support veterans needed to move into forestry.

The APPG agreed to write to Veterans Minister Johnny Mercer MP to request funding to run taster sessions, where ex-service personnel can try out forestry machines. The sessions are currently funded in Scotland, but nowhere else in the UK.

Scott Cooper told the meeting about his journey from a mechanic in the REME (Royal Electrical and Mechanical Engineers) to a supervisor with Forestry England.

And Richard Hunter, Confor's Technical and Industry Support Manager, discussed the transferable skills that helped ex-forces personnel very suitable candidates for forestry careers.

"The military trains people very well - making them good team players, good leaders and forward thinkers, all qualities that are needed in forestry," said Mr Hunter.

"Forward planning is crucial in understanding what actions are needed in forestry. now, or next year for a crop that takes decades to grow. Veterans in my experience get this long-term view. They have served for years, and see their input paying off over the long term."

He added: "Another excellent quality that veterans bring is life experience, skills not taught in colleges and universities - thinking on your feet, problem solving and taking action when needed. These are skills that take years to master, but to veterans they are second nature."

Charles Bushby, who became a Director (Central Region) with Scottish Woodlands Ltd in April, said the skills of communication and managing people he learned in the military were vital to becoming an effective manager in the forestry industry.

This included staff, clients and members of the public, who were often very opposed to land use change, he explained.

He added: "I did a course in the military which had a lot about planning, which has been very useful. I also found that being able to write documents that are accurate and to the point (which I had done in the military) also helped in forestry."

Mr Bushby, who joined the meeting virtually, said understanding how to operate machinery in challenging locations was also important in both military and forestry careers: "We do a lot of harvesting and road building on very steep sites to harvest trees in remote locations. Having seen capabilities of heavy vehicles on rough terrain in the army was very helpful in understanding what could be accomplished with machinery in a forestry context."

Mr Bushby said Scottish Woodlands had recruited several people from military backgrounds, including the Army, Navy and RAF. It had also taken on staff from around the world, including the United States and New Zealand, and from a variety of academic backgrounds such as biology and geography.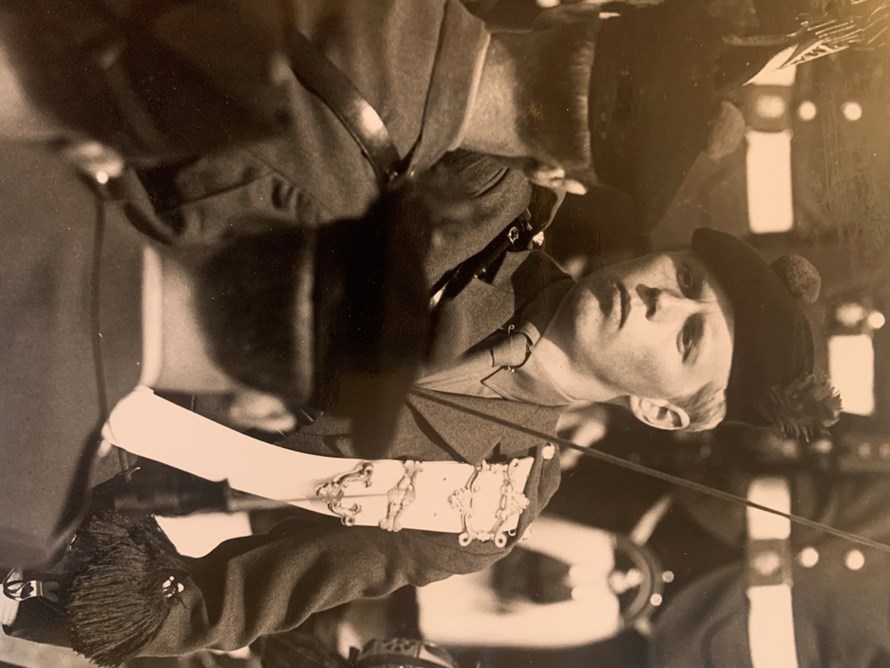 This was a necessary reaction to industry skills shortages, the meeting heard. Richard Hunter said forestry needed an estimated 3000 people to plug UK-wide skills gaps, with attempts to attract more ex-military personnel part of a wide-ranging approach.

Mr Hunter said taster sessions where ex-military personnel could try out large machinery were vital to 'make it real'. Scottish courses had been extremely successful, he said, but because it was costly and difficult to move such heavy machines, they must be held in different locations across the UK.

"Industry is behind it, and will supply the kit, and the interest is definitely there - but we need funding to make it happen in England," he added.

APPG Chair Ben Lake MP agreed to write to Johnny Mercer MP to request specific funding to support the taster sessions outside Scotland.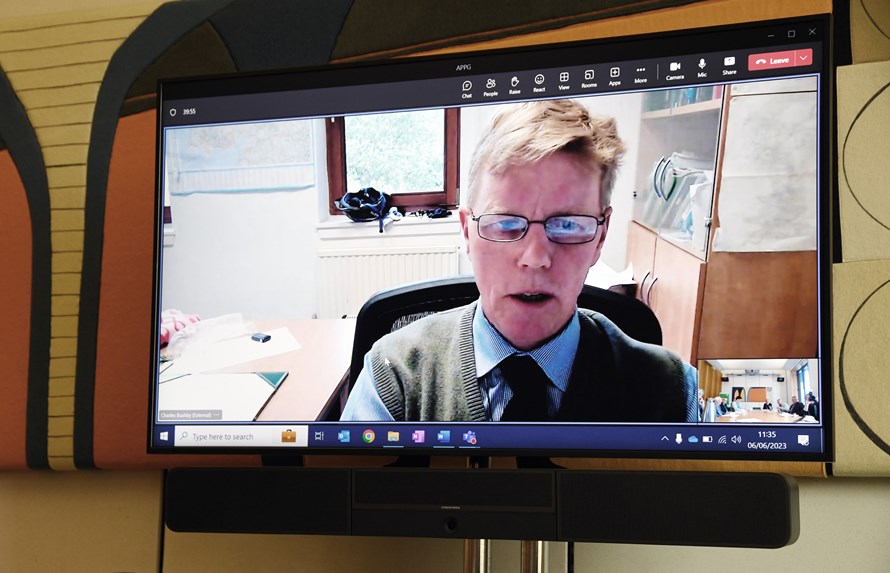 * Picture shows Charles Bushby addressing the APPG, which met in Portcullis House at Westminster, via video link.