Staff will hit the heights at Royal Highland Show

Seven staff members from Scottish Woodlands will hit the heights when they take part in a pole climbing challenge at the Royal Highland Show.
The employees have volunteered to climb to the top of a 30-metre high Douglas Fir tree trunk, supplied by Scottish Woodlands, at Scotland's biggest rural event.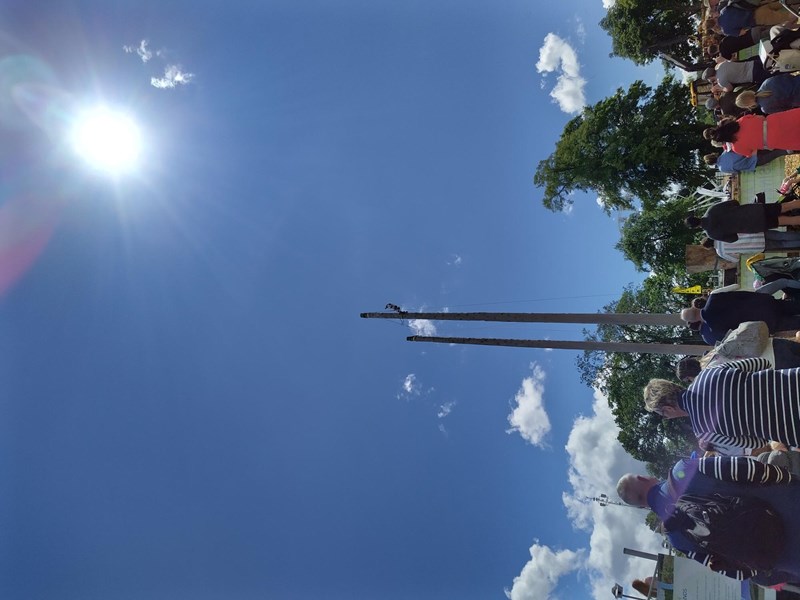 The seven 'victims' are: Eddie Addis, General Manager, Management and Services; Jillian Kennedy, Forest Manager; Simon Oldham, Technical Director; Mike Page, Forest Manager; Fraser Wight, Assistant Forest Manager; Dan Wilson, Forestry Investment Manager; and Cameron Woodall, Assistant Forest Manager.

Anyone wishing to sponsor the climbers is welcome to do so, with all proceeds going to the company's charity partner, Lyme Disease UK.

Lyme Disease poses a threat to workers in rural areas, as it is commonly caused by the bite of a tick carrying the borrelia bacteria. Limited research means the disease is often misdiagnosed - so research is crucial to assist in developing a better diagnosis and more effective treatments.

Scottish Woodlands has already raised over £3000 for the charity, mainly at its dinner dance earlier this year. Now the seven staff will take up the sky-high challenge in the forestry arena at the Royal Highland Show, which runs from Thursday June 22 to Sunday June 25.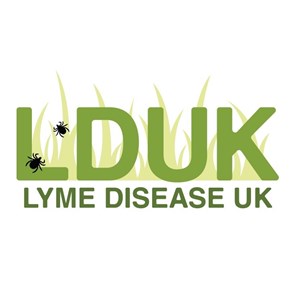 David Robertson, Director of Investment and Business Development of Scottish Woodlands Ltd, said: "We are delighted by the fantastic response to this lofty challenge. A few of our staff have tried the climb before, but never this many. Personally, I will be keeping my feet firmly on the ground - but I wish them well, and hope some of their family, friends, clients and contacts will support their amazing efforts."

"The pole climbing experts make it look easy, but it is a really tough challenge - and anyone doing it deserves great credit."

Pole climbing sees two people race up the 30-metre-high trunks using special equipment, and is a popular feature of the Show's Forestry Arena, sponsored by Scottish Woodlands Ltd. The world record for climbing the pole is under 10 seconds!

The Douglas Fir tree trunks were felled on the Kirkennan Estate, south of Dalbeattie in Dumfries and Galloway, to be delivered and installed at Ingliston in time for show.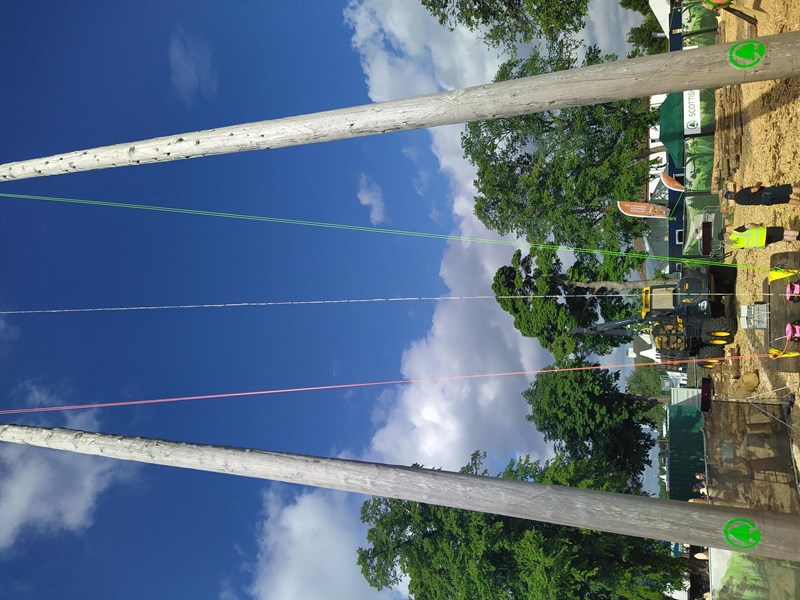 Scottish Woodlands Ltd will be represented by almost 30 staff over the four-day show and can be found at 4th Avenue 342(A), where information about Lyme Disease will be available.

Anyone wishing to donate, please visit our online fundraising page - https://lymediseaseuk.enthuse.com/pf/scottish-woodlands--ltd-78955