Masterclass in ancient woodland management

Managers and forest planners from Scottish Woodlands Ltd enjoyed a masterclass in managing ancient woodlands - from the daughter of the company's first Managing Director.

The annual course saw 11 staff attend the training day at Cashel Forest, near Balmaha on the banks of Loch Lomond.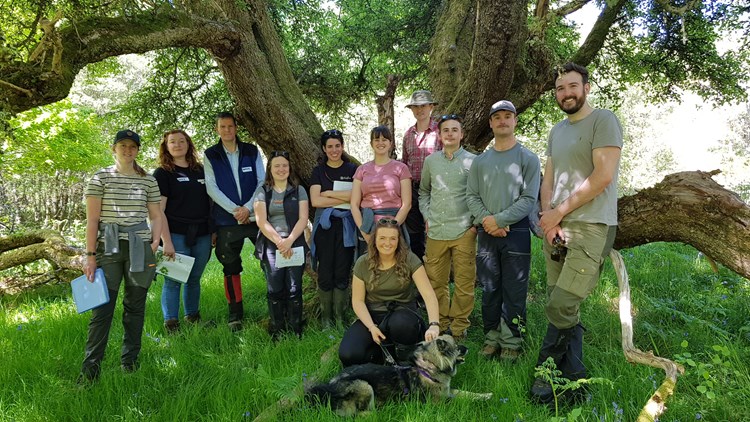 Carol Crawford, a botanical expert, led the training - explaining the various woodland types found at Cashel and introducing attendees to many of the flowers and plants that makes the biodiversity of the woodlands so special.

Carol is the daughter of Dennis Crawford, the first Managing Director of Scottish Woodlands Ltd, from 1967 until his retirement in 1983. He was awarded an OBE for services to forestry and died in October 2012, aged 88.

Stuart Wilkie, Scottish Woodlands Environment and Certification Manager, said: "The Ancient Woodland Management training day is always a very popular event, and very rewarding and informative for those who attend."

"Everyone really valued Carol's expertise and insights to learn more about these ancient woodlands, which are the very highest conservation value woodlands we have - and also to learn more about the flora which helps make them so special, and so biodiverse."

Mr Wilkie added: "The management of ancient woodlands and the restoration of ancient woodland sites that historically have been planted with non-native trees, is an important element of forest certification. Understanding the quality and diversity of the ground flora, regardless of previous management, is a key step in developing appropriate management proposals."

Staff are pictured at Cashel Forest in front of the largest and possibly the oldest wild crab apple tree in Scotland.