SWL graduate programme is accredited by forestry's professional body

The Graduate Development Programme launched by Scottish Woodlands Ltd to tackle forestry skills shortages has been accredited by the industry's professional body, the Institute of Chartered Foresters (ICF).

The ICF's Professional & Educational Standards Committee approved the accreditation of SWL's Graduate Development Programme last month, and announced the decision today.

Successful completion of the programme now offers individuals two additional PME (Professional Membership Entry) qualifying points, meaning graduates without an honours degree in forestry or arboriculture will be able to present for membership two years earlier than before (subject to eligibility).

The accreditation of graduate programmes like that run by SWL offers a more flexible route to chartered forester status – putting greater emphasis on vocational skills and professional development in a real-world setting.

Ian Robinson, Managing Director of Scottish Woodlands and a Chartered Forester, said: "We are very proud to receive this recognition from the Institute for our industry-leading Graduate Development Programme. This year's intake of five new graduates means more than 50 people have been through the high-quality and hands-on programme, launched [in 2017] to tackle industry skills challenges by growing our own future leaders."

"I look forward to welcoming the new recruits as we continue to help graduates build sustainable careers in forestry - and secure the future of our own business by providing the best possible professional development opportunities for the brightest young talent."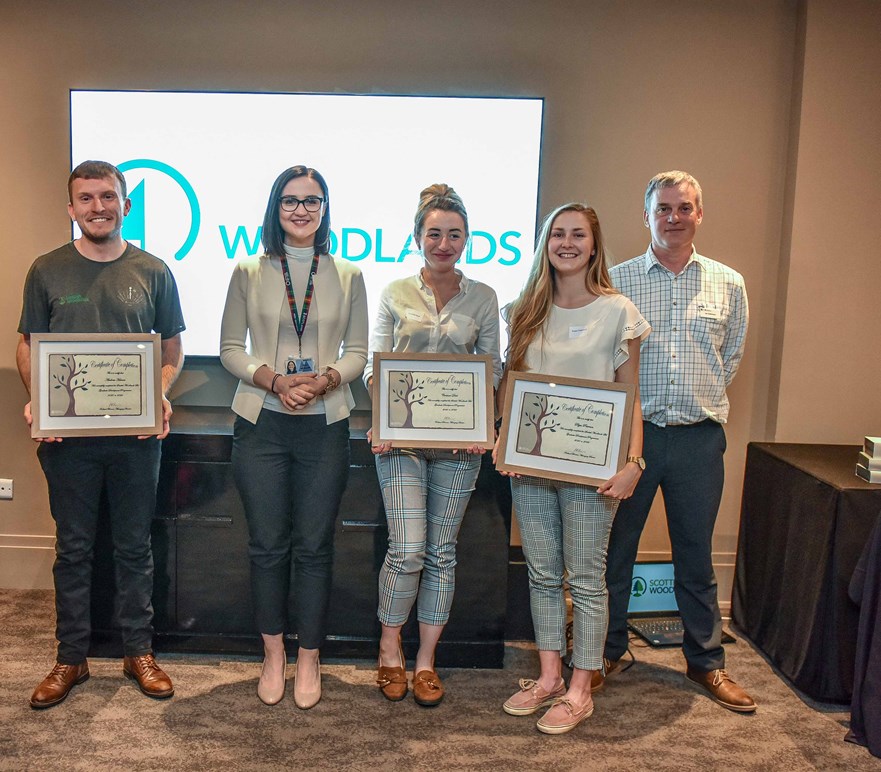 Some of our previous graduates, alongside Màiri McAllan, Cabinet Secretary for Net Zero and Just Transition,
and Ian Robinson, SWL Managing Director

The ICF committee also accredited graduate training schemes by Savills UK and Tilhill at the same meeting.

Dr Stuart Glen, Member Services Director at the ICF, said: "As the sector looks to recruit more and more capable individuals from non-traditional routes, it is vital that the Institute reflects this, and rewards those employers with rigorous and respected, structured training programmes."

"I am pleased that the Institute is able to recognise the professional development opportunities afforded to staff of Savills, Scottish Woodlands and Tilhill through these Institute-accredited graduate programmes."