Queen's Green Canopy tree planted at head office

A rowan tree has been planted outside Scottish Woodlands' Edinburgh headquarters as part of the Queen's Green Canopy project.

The Queen's Green Canopy was a UK-wide initiative created to mark the Queen's Platinum (70th) Jubilee in 2022.

It was due to conclude in December, the end of the Jubilee year, but following the death of the Queen in September 2022, King Charles extended this to the end of March 2023.

More than a million trees were planted as part of the initiative in the first planting season, October 2021 to March 2022.

Scottish Woodlands Ltd planted the rowan (Sorbus Aucuparia Joseph Rock), with the official Queen's Green Canopy plaque alongside, outside its head office at Riccarton, Edinburgh.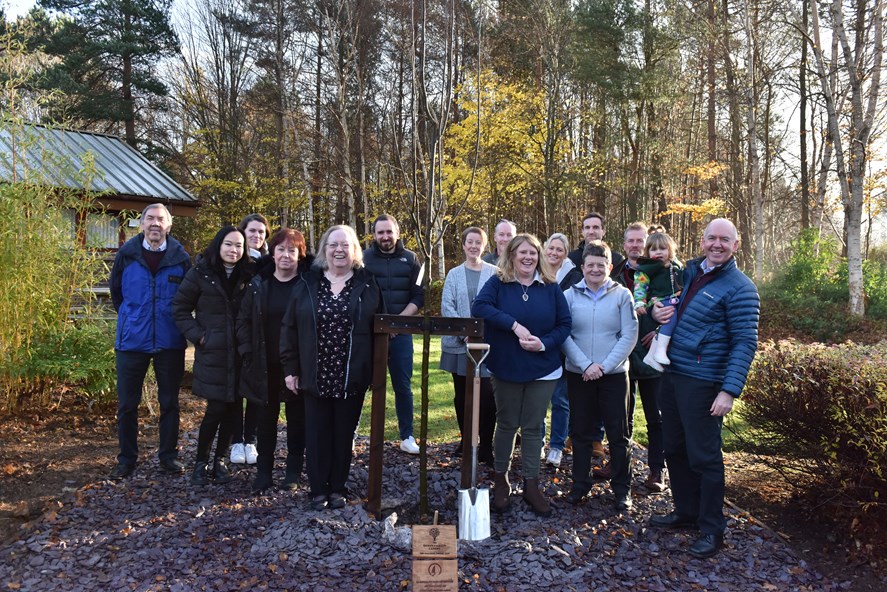 A group of head office staff assisted with the planting, including Annette Chalmers, the company's longest-serving current employee. Annette is the Co-ordinator of the Navision software system used by Scottish Woodlands Ltd and has been with the company for more than 47 years.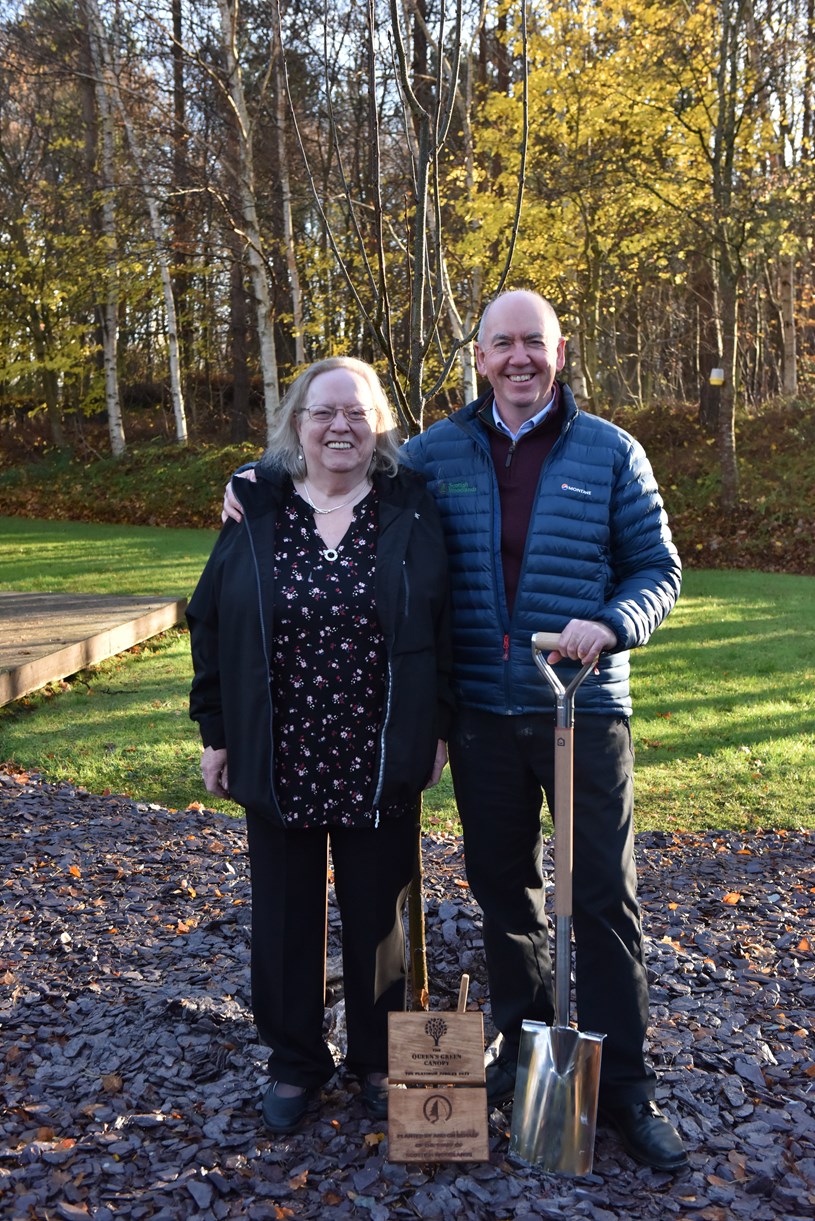 Annette Chalmers (left) and Ralland Browne (right)

Ralland Browne, Managing Director of Scottish Woodlands Ltd, said: "We are honoured to have been able to join the Queen's Green Canopy initiative - and to celebrate the life and service of the late Queen."

"It was fitting to have our longest-serving staff member present for the planting of the tree, which has been pinned on the official interactive map which showcases Queen's Green Canopy planting locations across the UK."