Lyme Disease UK is Scottish Woodlands chosen charity for 2023

Lyme Disease UK has been selected as the charity partner of Scottish Woodlands Ltd for 2023.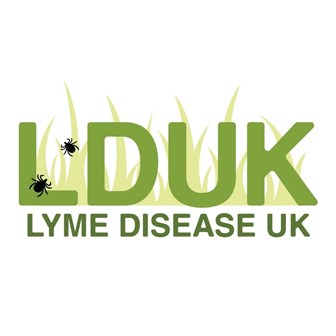 The charity was selected as Lyme Disease poses a real threat to SWL staff - and everyone else who works and plays in rural areas - as it is commonly caused by the bite of a tick carrying the borrelia bacteria.

There is currently limited research into diagnosis and finding effective treatments for Lyme Disease, which can lead to years of misdiagnosis. It is commonly mistaken for Multiple Sclerosis or ME (Myalgic Encephalomyelitis), or Chronic Fatigue Syndrome.

Research is therefore crucial to assist the medical profession to correctly diagnose Lyme Disease when they are presented with an ill patient.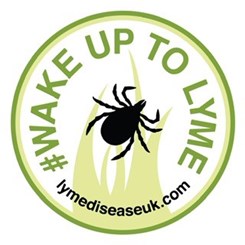 Lyme Disease UK was founded in 2013 and is run by three Trustees and a small team of volunteers, all of whom have been affected by Lyme Disease. The team delivers an annual Wake up to Lyme awareness campaign, develops resources for patients and medical professionals and helps develop guidelines for new treatments, as well as general awareness raising. More information about the charity can be found here.

Ralland Browne, Managing Director of Scottish Woodlands Ltd, said: "We are very pleased to be supporting Lyme Disease UK throughout 2023 and look forward to seeing all the activities that our staff take part in to help raise awareness of this awful disease and raise funds for the charity to help them continue their great work."

"The company is well aware of the danger of Lyme Disease, and has supported efforts to highlight it through our Tick Recorder App - launched in April 2018 and refreshed last spring."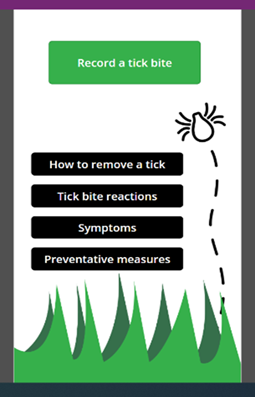 The app was designed and created by SWL's Compliance Support Team and Alan Ainsworth, and can be used on a mobile phone or computer. It takes just a few seconds to record a tick bite, and each individual report is automatically logged on a database, to be used as a reference point should any reactions or symptoms develop.

It allows the company to see where and when our staff are picking up ticks during their working day, highlighting high risk times, seasons and locations.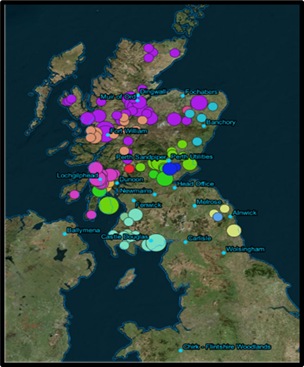 The Tick Recorder App also provides access to information on how to remove a tick. and symptoms of, and reactions too, tick bites.
The Compliance Support Team also deliver an annual Ticks, Lyme, and other Diseases Awareness Campaign. This has included the distribution of Safety Toolbox Talks, Tick Repellent Sprays, Tick Removers, Tick Repellent clothing and Wash in Tick Repellent for clothing.

The Ticks, Lyme, and other Diseases Quiz Training Session was created by the Compliance Support Team and all employees took part in this event during March 2022.

To donate to the charity or sponsor our staff on any of their events, please visit our online fundraising page - https://lymediseaseuk.enthuse.com/pf/scottish-woodlands--ltd