Harvesting Manager heads for World Championships
A harvesting manager with Scottish Woodlands will hit the heights when he competes in the Obstacle Course Racing World Championship in Belgium.

Russel Walsh is being supported financially by the company to take part in the competition in Genk. He will participate in at least two races, one over 3km and then a 15km race the following day, which both have a series of challenging obstacles to navigate.

These include climbing high walls, crawling under barbed wire, carrying heavy weights and 'hanging' exercises involving bars, rings and ropes.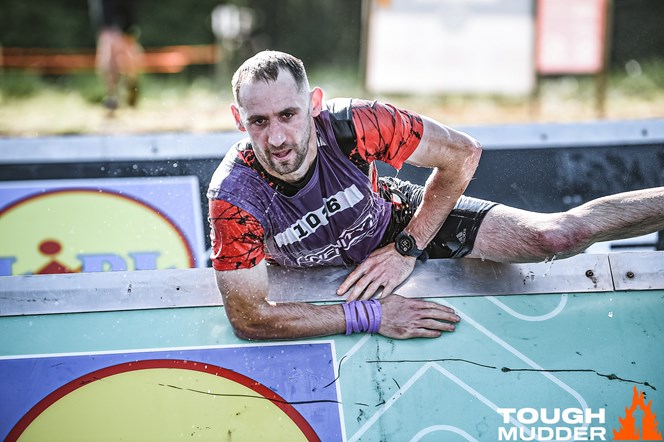 Russel, who works in the Melrose office, also hopes to be selected for the team event, which takes place the day after the individual 15km race.

He has only been competing in the sport for around two years and first got the obstacle racing bug when he took part in a Tough Mudder event with Scottish Woodlands colleagues at Drumlanrig Castle in Dumfries & Galloway in 2018.

His first competitive race was also at Drumlanrig, over 50km, in 2021.

"I've done a lot of fell running, so I'm strong over the longer distances," said Russel, who is 30 and lives in Wooler, Northumberland. "The World Championships will be tough as there are a lot of technical obstacles, but I'm really looking forward to the challenge."

"I've done a lot of competitive sports, including boxing, mountain biking and motorcycle racing and I just love being on the start-line with the adrenaline pumping. This is about speed, strength, power and endurance - it's a great all-round sport."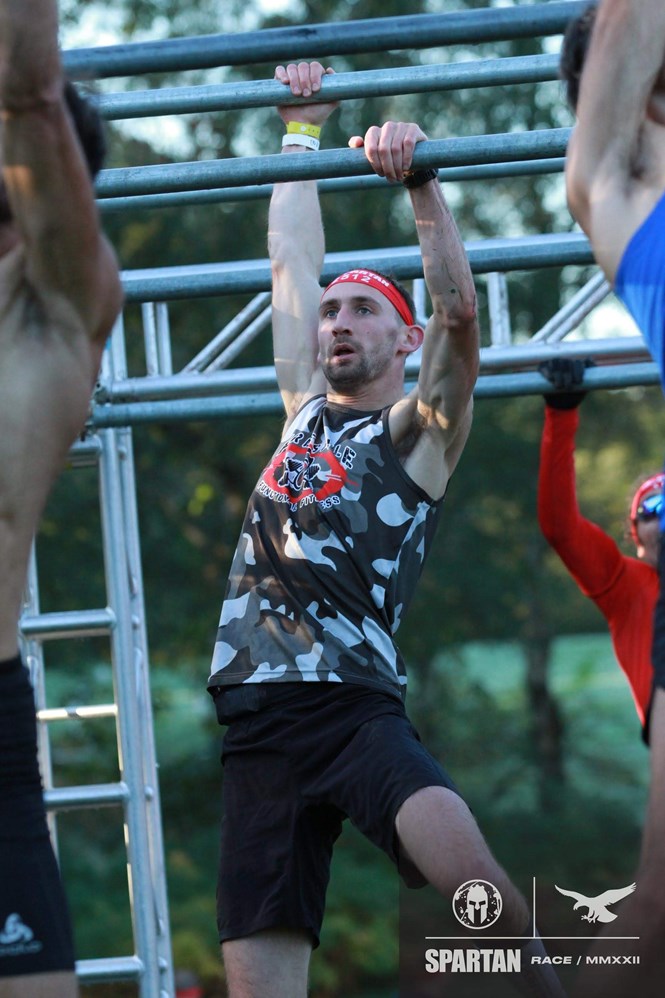 The September World Championships mark the first time Russel has taken part in an international competition, but hopes to be up there with his colleagues from the GB squad in the individual event.

"It will be tough against the Europeans, as they treat Obstacle Racing as a 'proper' sport," he said. "In the UK, it is close to full recognition, and I'm sure it will happen soon."

"Although it's on a higher plane in Europe, our team will give it our very best shot."

Russel, who will also take part in the British OCR Championships in Sussex in October, said: "I'm really grateful to Scottish Woodlands for supporting me. My colleagues have been very positive and supportive, and I've had lots of good training going up and down steep hills to harvesting sites!"

Russel was a hand cutter and a tree surgeon before joining Scottish Woodlands Ltd in December 2017.

Ian Robinson, Managing Director of Scottish Woodlands Ltd, said: "We're delighted to support Russel, and very proud of his achievements. This is another great example of Scottish Woodlands staff doing exciting things outside the office - something we will always encourage as a business. It's so important to have a good work-life balance and we will continue to support all of our staff to help them achieve this."

Find out more about the Obstacle Course Racing World Championships here.

Lasts years youtube video - https://www.youtube.com/watch?v=y_skZqUpMEg