Scottish Woodlands' cashier sets golf club record

Karen Burns of Scottish Woodlands Ltd has set a golfing record after winning her 12th championship at a club which has produced two Ryder Cup captains.

The Cashier in the company's Finance Department took first place at Bathgate Golf Club wearing her lucky Scottish Woodlands Ltd polo shirt!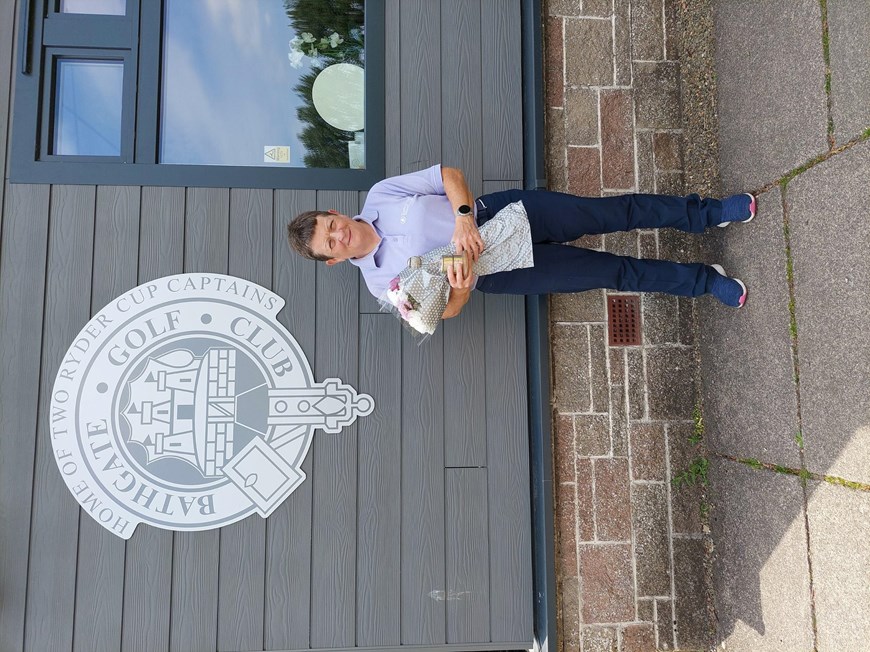 Karen had already surpassed the previous ladies' record of 7 victories, but has now also beaten the men's record of 11 championships at the club, home to two Ryder Cup captains.

Bernard Gallacher captained Europe three times in the 1990s, while Eric Brown was captain in both 1969 and 1971. Both also played in the Ryder Cup, as did another Bathgate Golf Club hero, Bernard's nephew and current tour golfer, Stephen Gallacher.

But no-one has won more club championships at Bathgate than Karen, who has now won in her 40s, 50s and 60s.

"I'm very proud of what I've achieved at this great golf club and hopefully there are still many more championships to come," said Karen, who has worked for Scottish Woodlands for 12 years.

Lynne MacDonald, Human Resources Manager at Scottish Woodlands Ltd, said: "We are all very proud of Karen and we're delighted that she won the championship while wearing her lucky Scottish Woodlands polo shirt! We are always so pleased to celebrate the many and varied achievements of our staff outside the office."

"Karen is a First Responder with the Scottish Ambulance Service in her spare time, and gives a lot back to the community."