Dramatic image wins photography prize

A dramatic picture of timber being stacked at the roadside on the Isle of Skye has won the 2023 Scottish Woodlands Ltd photography prize.

The image, by Tom Amos, Forest Manager, taken at Riverside Woodland, Broadford, was selected from more than 200 pictures submitted by Scottish Woodlands staff.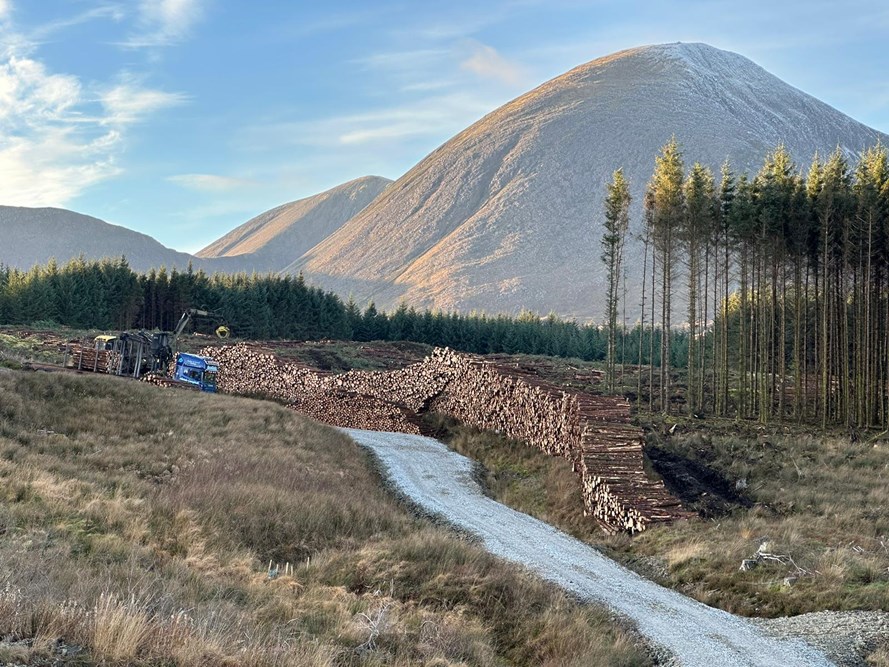 Winner, taken by Tom Amos

Two runners-up were also selected - Isla Campbell's photograph of felled and standing trees at Strathconon, near Dingwall in the Highlands and Jaeger Lamont's image of misty mountains taken at Kinrara Estate, near Aviemore. Both Isla and Jaeger are Forest Managers who have come through the Graduate Development programme at Scottish Woodlands Ltd.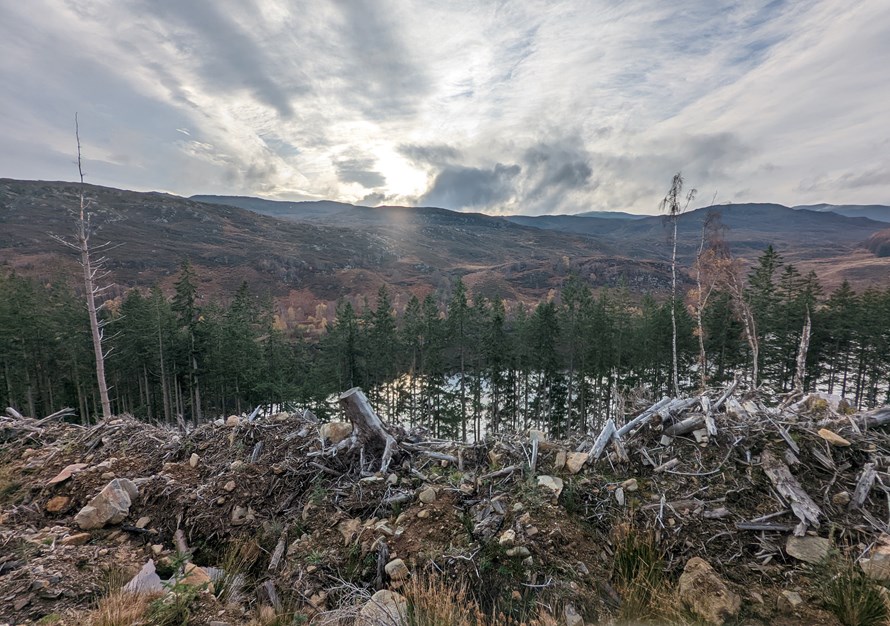 Runner-up, taken by Isla Campbell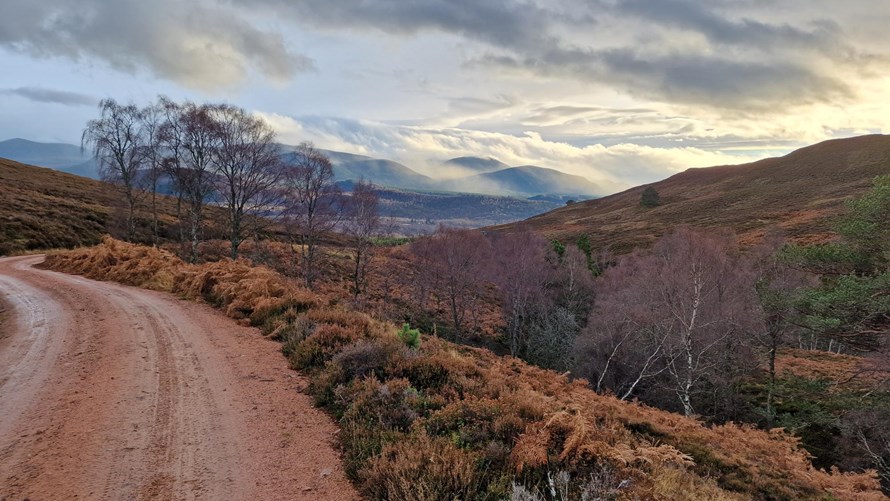 Runner-up, taken by Jaeger Lamont

The winners were announced at the company's recent staff dinner dance, held at Crieff Hydro in Perthshire.

David Robertson, Director of Investment and Business Development at Scottish Woodlands Ltd and one of the judges of the competition, said: "We were delighted to have such a fantastic response to the competition - and to receive so many great photographs."

"It was hard to select only three, and to choose a winner, but Tom's image captured what Scottish Woodlands is all about – valuable client timber being produced from sustainable forests, not only in the main productive areas but also in the remote parts of Scotland. It's a superb picture."

"The runners-up also capture the beauty and drama of what our people do every day - and it was great to celebrate that."

Tom Amos won an overnight stay for two, with breakfast, at Yotel in Edinburgh, while both Isla and Jaeger won £25 Amazon vouchers.

"We hope to make this competition a regular fixture on the Scottish Woodlands calendar as the response shows a terrific level of interest," Mr Robertson added.
Adrian Kirby, Head of IT and GIS at Scottish Woodlands Ltd, and one of the judges in the competition, said of the three entries:

"Tom's photograph shows the remoteness and scale of some of the natural landscapes we work in, and different environments and operations. It draws the eye to a number of different locations within the image."

"Isla's picture shows the scale and landscape of the forester's 'office', and how dramatic the work environment can be, both in terms of climate and ground conditions."

"Jaeger's image has a nice use of colours - and a composition engaging the 'rule of thirds' often seen in classic landscape photography."