Study visits help share Scottish Woodlands expertise

Staff from Scottish Woodlands Ltd are sharing their expertise as part of a range of study visits in south-west Scotland organised by The Royal Scottish Forestry Society (RSFS).

Byron Braithwaite - Branch Manager at Dumfries and Emma Kerr, Carbon Manager, hosted the RSFS at Waterside Hill, Dalry - while Euan Wilkie, a Forest Manager at Fenwick, will host a two-site visit at Barrhill Hands Forest Complex and Creebank, near Newton Stewart, on 8th May.

Emma Kerr said of the Waterside Hill visit: "The main theme of the day was discussing the importance of community consultation and engagement for new woodland projects. The Waterside Hill project is also undergoing Woodland Carbon Code validation therefore I had the opportunity to discuss the development of a carbon project on this site."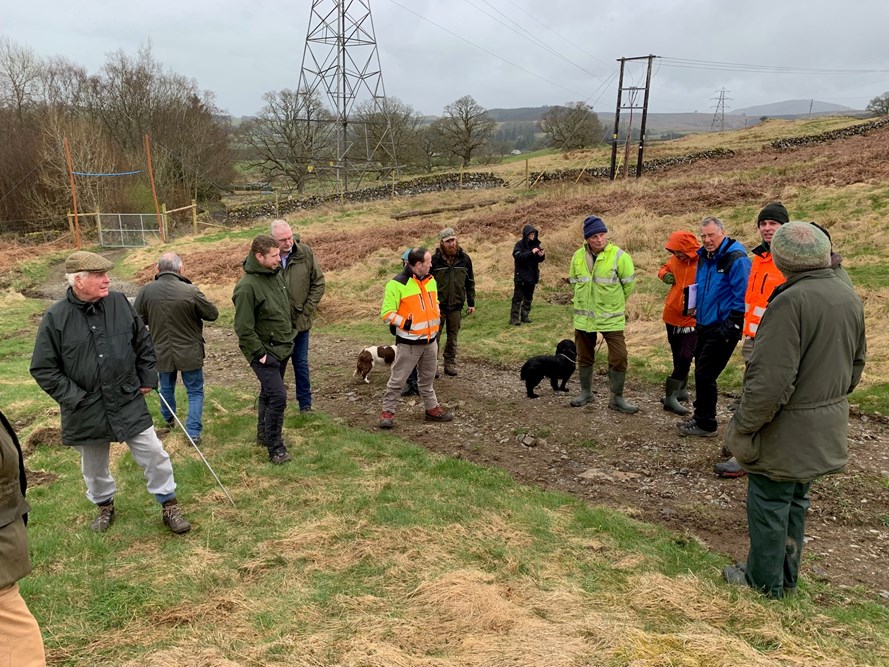 "It was a very worthwhile visit for all concerned - despite the rather dreich Scottish weather!"

Mr Wilkie said of the 8th May visits, hosted in conjunction with Gresham House: "Barrhill Hands is a large commercial forest of about 1600 hectares planted in the 1970s and 80s that is undergoing restructuring. We will visit a harvesting operation to look at felling and extraction techniques, then head to a restocking site that we replanted this year."

"We will discuss ground preparation and drainage methods used on site, as well as work to protect water quality in the neighbouring River Bladnoch, a Special Area of Conservation."

Alternative methods of weevil control, and methods of reducing plastic use in forestry, including trials of next generation biodegradable tree tubes, will also be discussed.

Mr Wilkie continued: "Creebank is a 122-hectare new woodland creation scheme where we will look at road construction, ground preparation techniques and deep peat protection."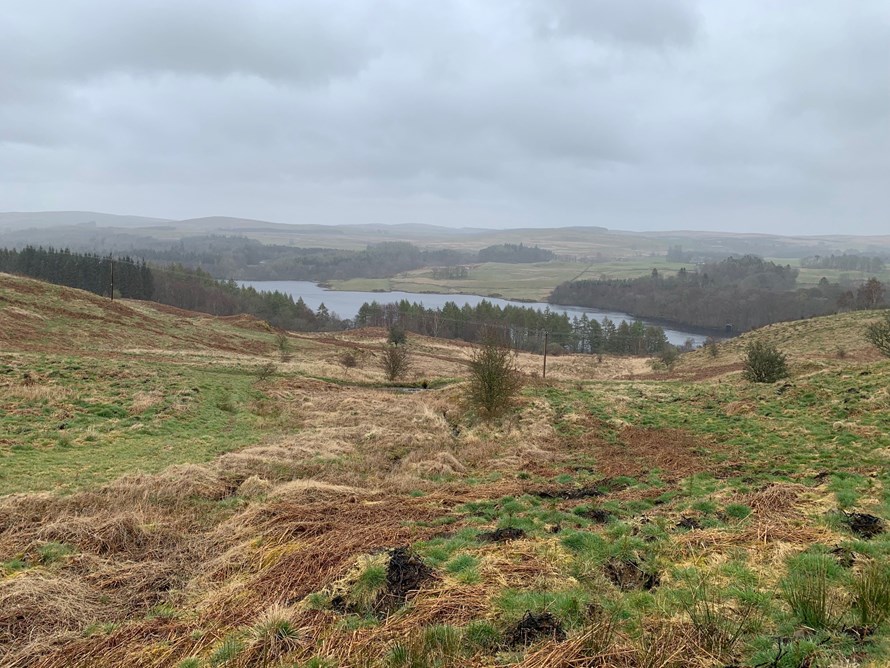 Ian Robinson, Managing Director of Scottish Woodlands Ltd, said: "These events are vital as they give Scottish Woodlands Ltd the opportunity to demonstrate the ways that we work as a company to a variety of woodland owners and enthusiasts - specifically how we ensure that our operations and properties are managed to the highest standards for clients."

"It is important that we work together to improve understanding of how the industry operates to maintain and enhance the environment - and explain the benefits that growing timber provides in terms of tackling climate change and producing sustainable timber products."

"The events also allow us to show we are proactive in driving and supporting innovation in the industry - across a range of areas including pest control and tree protection."

"It is also important to show our expertise in peatland restoration and of deriving carbon value from forestry sites."