Changing Attitudes Award entries open!

Do you know someone helping to communicate positive messages about forestry and wood? If so, they could be the third winner of the Changing Attitudes Award industry prize, sponsored by Scottish Woodlands.

The Award will be presented at the Confor Awards Dinner on February 28, 2023.

Nominations to succeed previous winners Mima Letts and Laura Jermy are now open - so if you know a deserving recipient, click here and fill in the simple entry form. All entries must be submitted by 9th January 2023.

Mima Letts founded Tree Sparks, a student-led social enterprise, while she was an undergraduate at Bangor University, to tell young people working with trees can be exciting and awesome - increasing awareness of forestry careers and offering first-hand experience. She won the first Changing Attitudes award at the 2020 awards dinner, shortly before pandemic restrictions were introduced.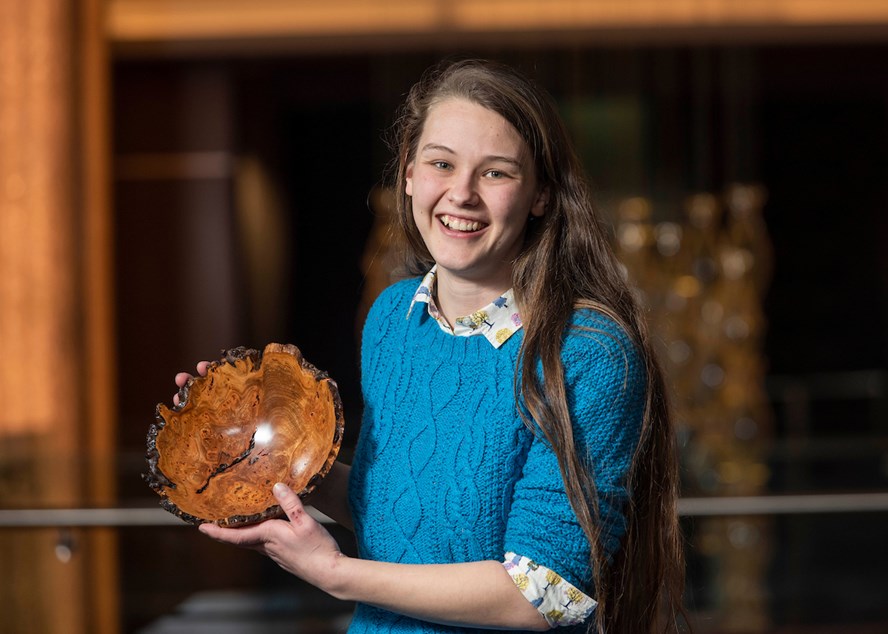 Mima Letts

Covid-19 meant the Awards did not take place in 2021, but they were back in early 2022, when Laura Jermy was presented with the Changing Attitudes award by Ian Robinson, Scottish Woodlands Ltd Director of Forestry.

Laura, timber buyer and harvesting manager at Cumbria-based TG Norman and DS Norman, won the Award for her work in sharing positive messages about forestry and wood with new audiences in schools and across social media. Laura has an innovative TikTok channel (TheLogDaughter) showing another side of forestry work in the UK.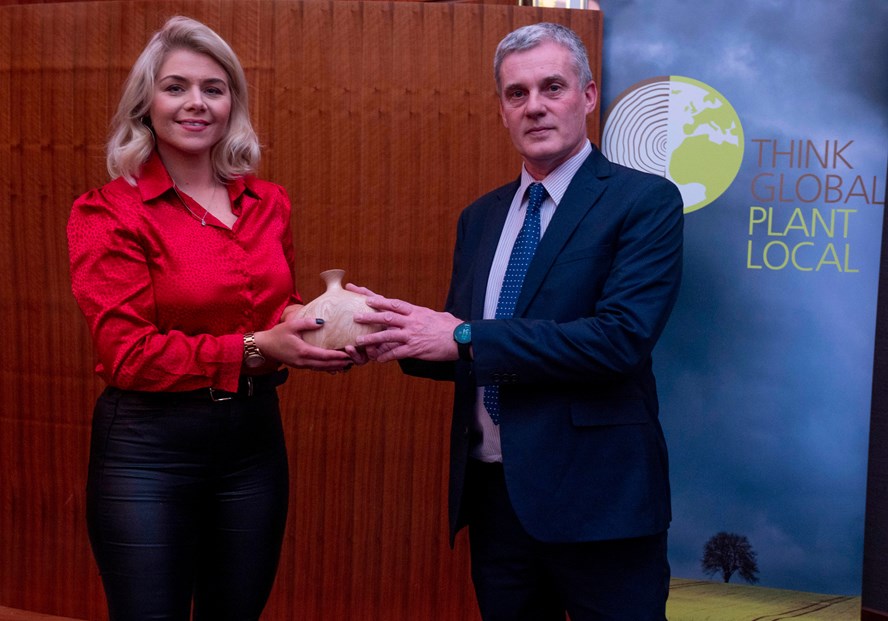 Laura Jermy

The judges' citation for Laura said: "As her understanding of forestry has grown, so has her passion to tackle misperceptions among the public she deals with.
We assessed passion, drive and enthusiasm to change attitudes, and also impact. In Laura's case, she ticks both boxes."

Ian Robinson said: "We have had two fantastic winners so far in Mima and Laura and look forward to another in 2023. Scottish Woodlands Ltd knows there is some great work going on out there to change attitudes towards modern forestry, and it is really important to highlight this excellent work and tackle outdated perceptions."

"I encourage everyone in the industry to nominate those people who are really working hard to make a difference."

For the full award guidelines and entry forms, click here