Scottish Woodlands supports pioneering energy project providing lower-cost heating and hot water

Scottish Woodlands Ltd is playing a central role in delivering low-carbon and lower-cost heating and hot water to hundreds of homeowners in the north of Scotland.

The Ignis Wick district heating scheme in Wick, Caithness - fuelled by wood supplied by Scottish Woodlands Ltd - is helping households avoid the worst effects of fuel poverty.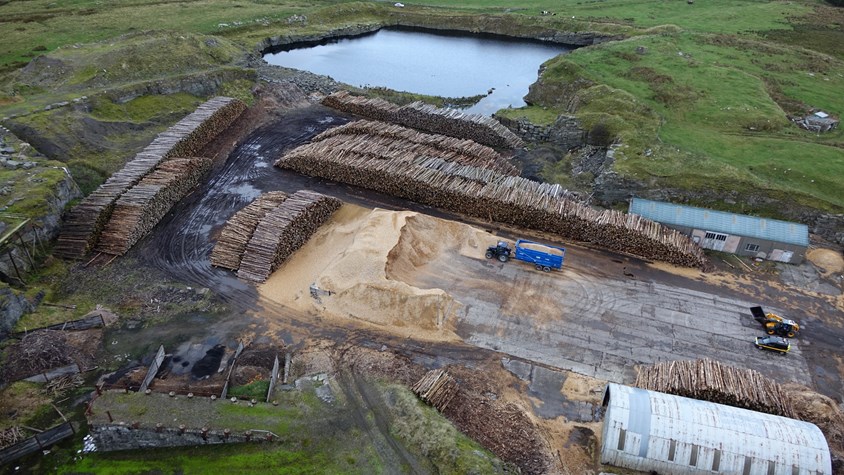 The sustainable energy centre provides heating and hot water to around 200 homes in the Pulteneytown area of Wick, as well as Caithness General Hospital and Wick Assembly Rooms. It also supplies steam to the adjacent Pulteney Distillery which produces Old Pulteney single malt whisky.

Scottish Woodlands Ltd supplies around 9,000 tonnes of locally-sourced woodfuel each year to the project, which distributes heat through a 10.5km network of underground pipes. Approximately 700 tonnes of wood chip per month is then used to fuel the system.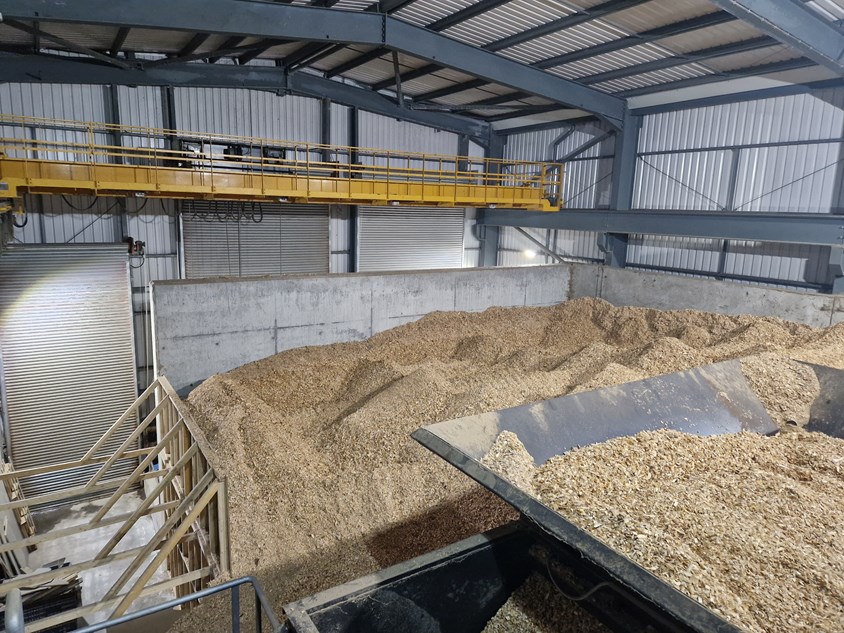 Casey Keller, Regional Harvesting and Marketing Manager (North) for Scottish Woodlands Ltd, said: "This is a superb example of how a local district heating scheme can supply a specific area with a reliable and very cost-effective source of heat and hot water. The lower cost is really important at a time when people are seeing fuel bills soaring."

Harris Gilmore, Manager of Ignis Wick Ltd, told the local paper The John O'Groat Journal & Caithness Courier: "Savings-wise, it's immense compared to gas and oil in the current market. Some people might pay more, some might pay less, but the average cost to customers is about £500 a year for hot water and heating."

Scottish Woodlands has an exclusive supply agreement with Ignis Wick to supply all of their woodfuel requirements - and has already delivered around 60,000 tonnes of woodfuel to the project over the last eight years, through a long-term contract with Forestry & Land Scotland.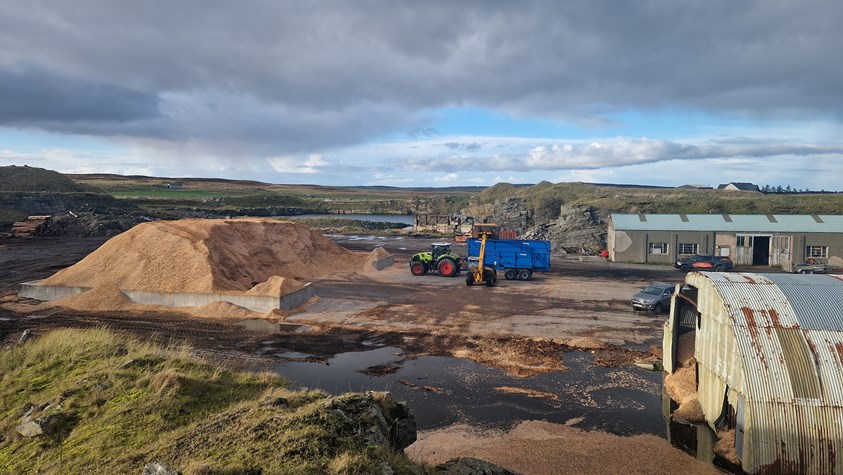 Around 200 homes get heat from the project, using 10.5 kilometres of underground pipes, including council houses, housing association residents and private tenants, as well the hospital, Wick Medical Centre and the Assembly Rooms.

The project hopes to connect a further 200 homes to the heating scheme by the middle of 2023, with the potential to add the local high school, leisure centre, community centre and youth club.

Most of the wood has been harvested by Scottish Woodlands Ltd from Braehour Forest, near Westerdale, south of Thurso - a forest managed by Forestry & Land Scotland (FLS). Wood has been supplied from other harvesting projects in FLS forests within a 100-mile radius of Wick.

The wood is then chipped by Ignis Wick at Borrowston Quarry, near Thrumster to the south of Wick, and delivered to the site.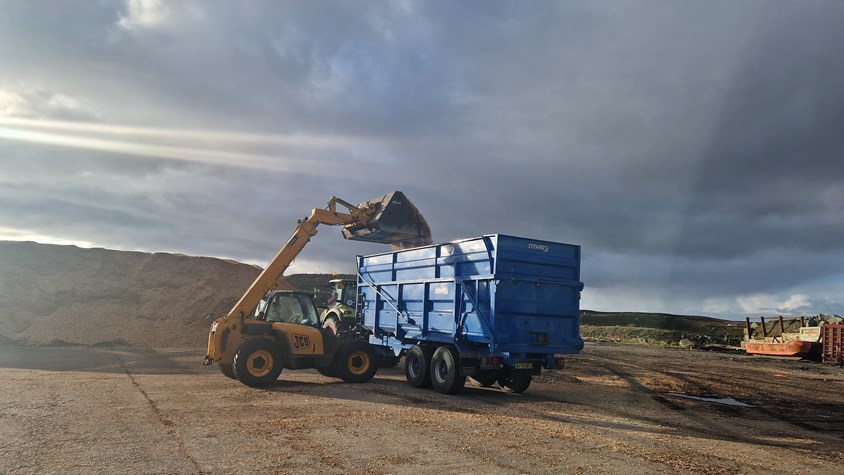 "This is a collaborative approach between ourselves and Forestry & Land Scotland to support an excellent renewable energy initiative, which delivers tangible social and economic benefits to the local area," said Mr Keller.

"We have a two-year rolling supply programme, with detailed proposals for Year 1 and outline proposals for Year 2, which are then firmed up - giving crucial confidence of supply to Ignis Wick."