Walking and talking peatland and woodland

Scottish Woodlands Ltd led a successful 'walk and talk' event to share good practice of woodland creation and peatland restoration.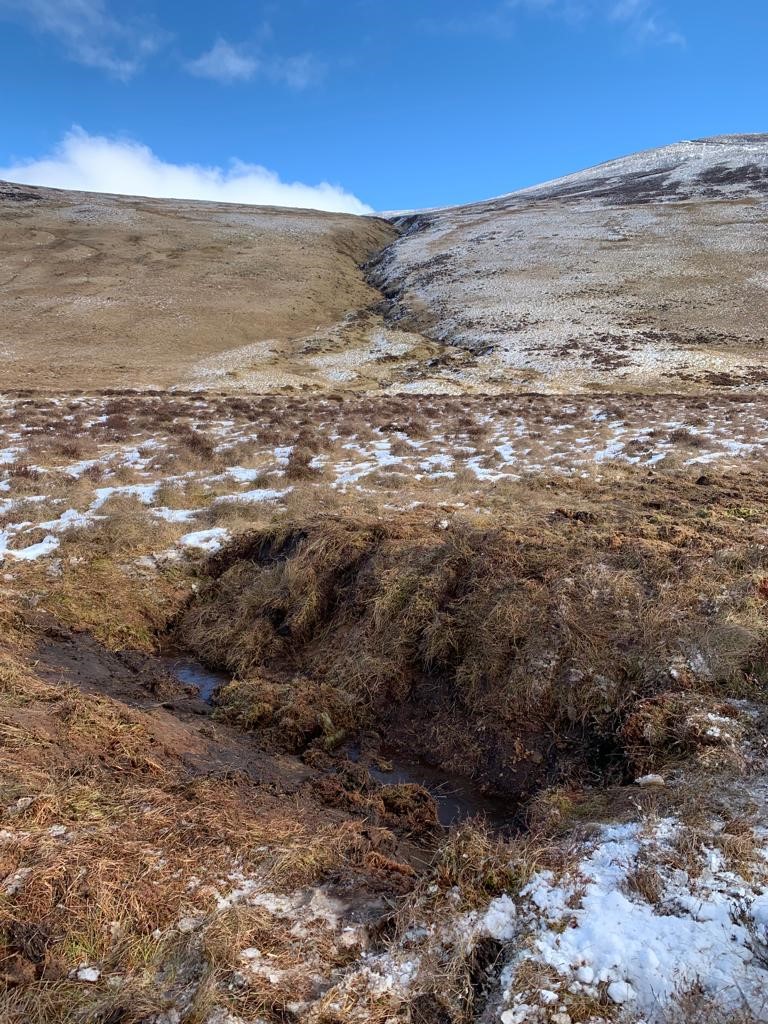 Around 20 people attended the event at Tulchan of Glenisla in Angus - part of a series organised by Scottish Land & Estates.

The group looked first at a large peatland restoration scheme on the site, where Richard Fraser of contractor and lead operator Taiga Upland talked about the restoration techniques on show and explained the adaptive approach taken to more challenging parts of the site.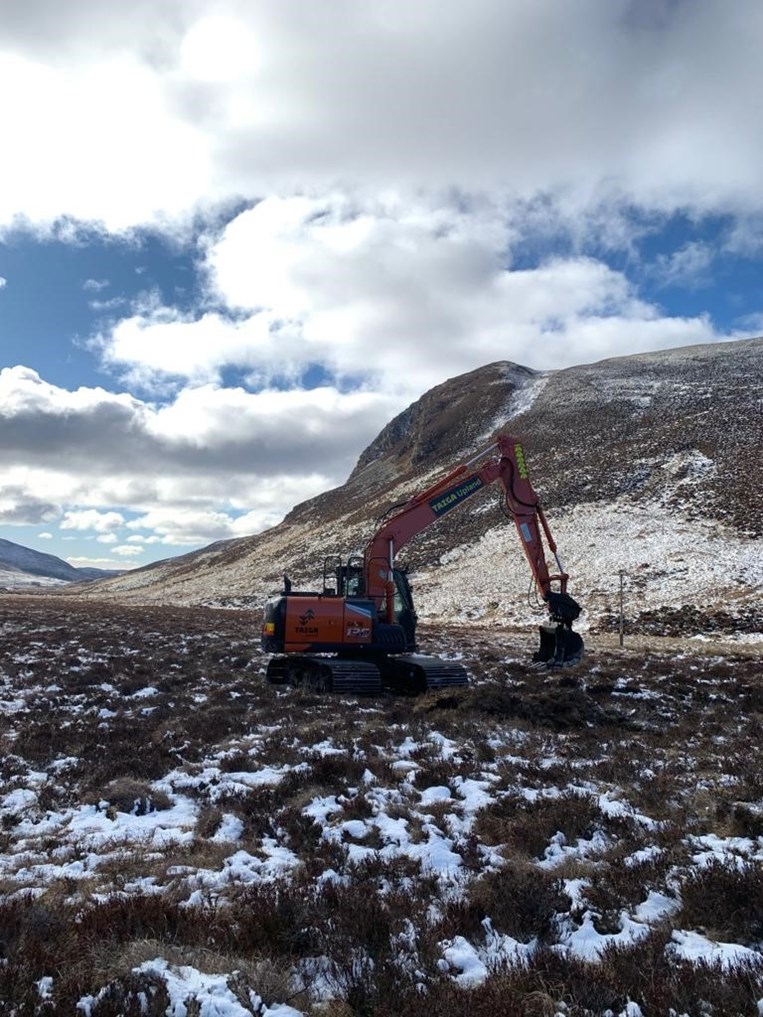 Discussions ranged around the science behind the peatland restoration and how peat depth survey techniques could be improved and made more accurate. Carbon capture was also discussed.

The group then went to a viewpoint further up Glenisla to look at the project which will see 100 hectares (almost 250 acres) of native woodland created.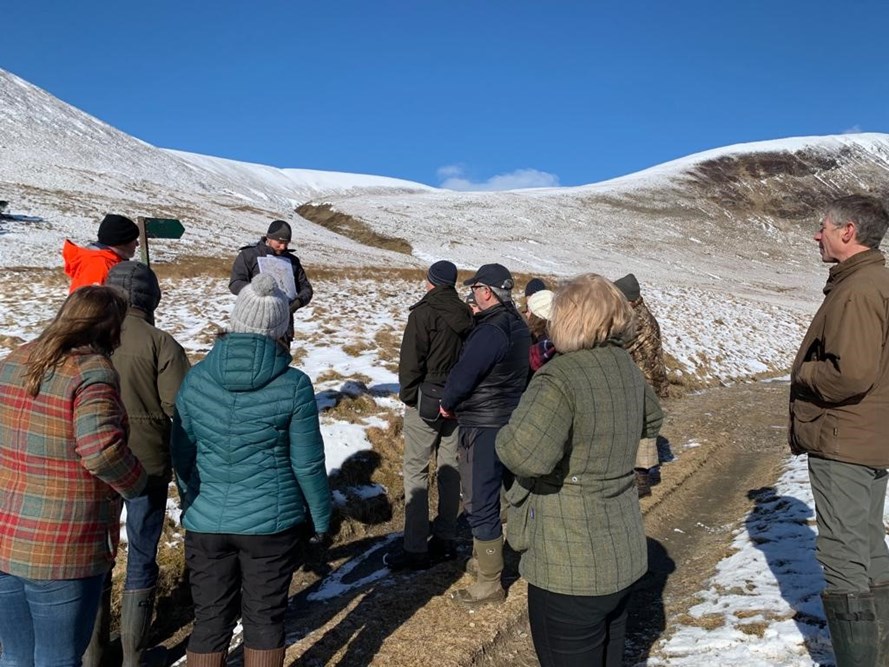 The application process and potential conflicts with deer and the landscape implications of designing new woodland in the Cairngorms National Park was discussed, as well as the interaction with wild land and the principles of forest design.

On one of the coldest days of the year so far, the outdoor elements were bookended with a warm breakfast and soup lunch in the estate lodge!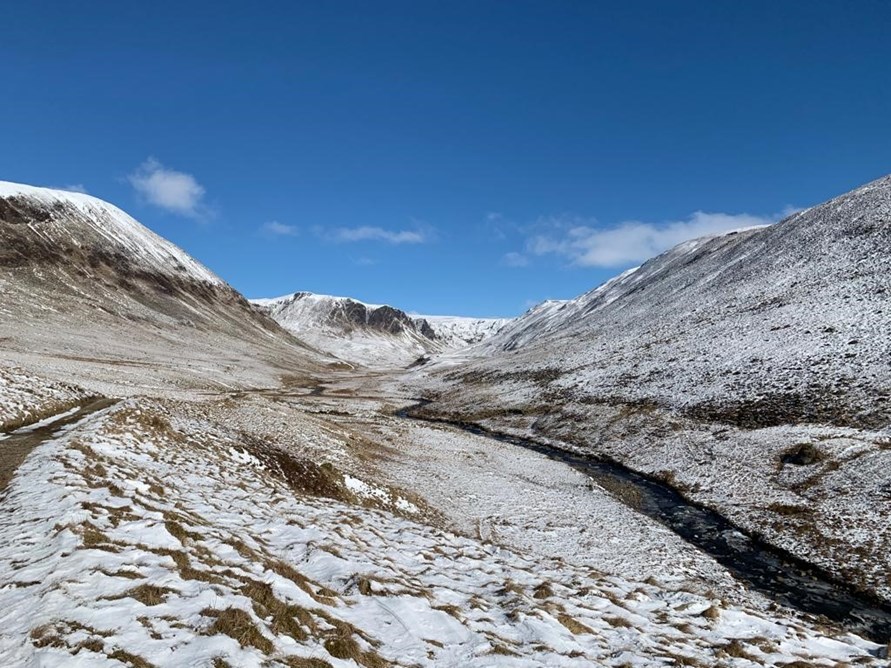 Neil White, Scottish Woodlands Ltd Branch Manager (Forestry) in Perth, who led the visit, said: "We had a great day at Tulchan of Glenisla and some really interesting discussions on peatland restoration, carbon capture, woodland creation and how to integrate this with the activities of a commercial sporting estate. It was good to see the peatland restoration machinery working and be able to talk about the techniques we've been using and trialling at Tulchan. There was plenty of time for networking and it was useful to hear the input and stories from other people and different viewpoints."

Scottish Woodlands Ltd Carbon Manager Emma Kerr also attended the event and was able to join the discussion and answer questions about the carbon aspects of both the peatland restoration and woodland creation.