The chips are down - and everyone's delighted!

Pupils at one of Scotland's newest high schools have had their outdoor learning experience enhanced thanks to a donation by Scottish Woodlands Ltd.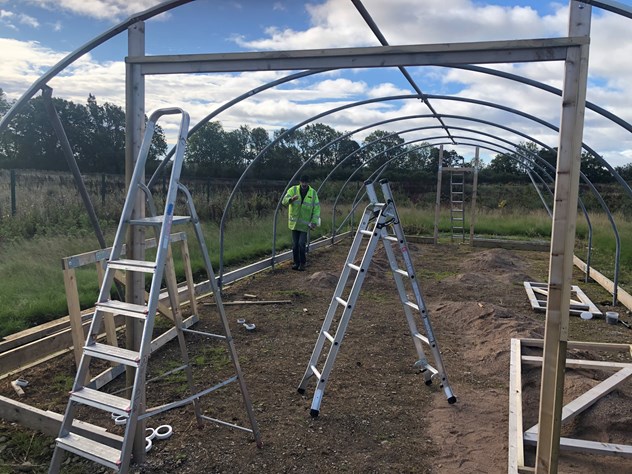 Bertha Park School in Perth needed wood chip for the floor of a new polytunnel, sponsored and installed by Perth Men's Shed.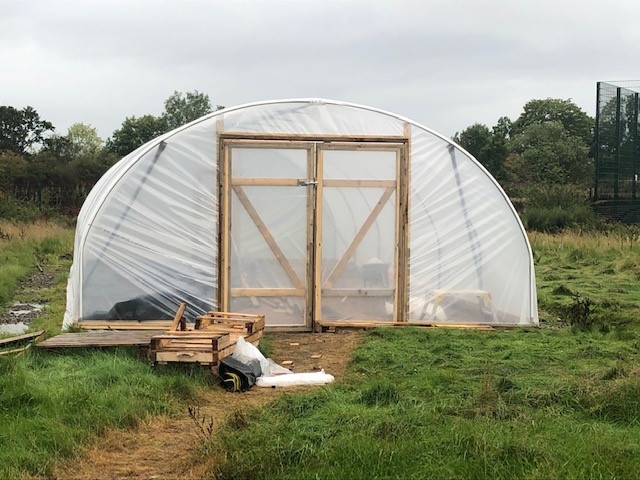 Scottish Woodlands Ltd was able to help out by supplying two trailer-loads of wood chip - which not only filled the 24ft by 15ft polytunnel, but also helped to create paths outside.

MacGregor Scott, Senior Contracts Manager, in Scottish Woodlands Ltd Utilities team in Perth, said: "Scottish Woodlands is committed to being a good neighbour and always strives to support local community initiatives where we can. When we were approached by Perth Men's Shed about Bertha Park School, we were delighted to be able to help."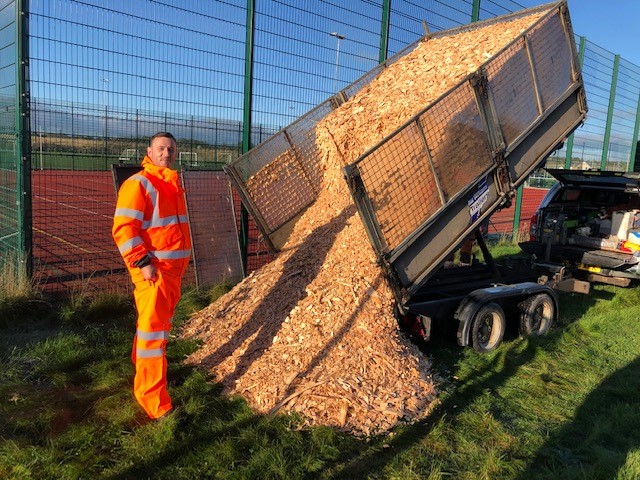 "Anything that gets young people outside and helps them find out more about growing things - whether food or wood! - is a great thing. There are so many exciting career opportunities in rural Scotland and giving young people hands-on experience to learn about those opportunities is crucial."

Adrian Harris from Perth Men's Shed, said: "We are very grateful to Scottish Woodlands for supplying the wood chip to complete the polytunnel, which we believe will be a fabulous asset for pupils in the Rural Skills group at Bertha Park."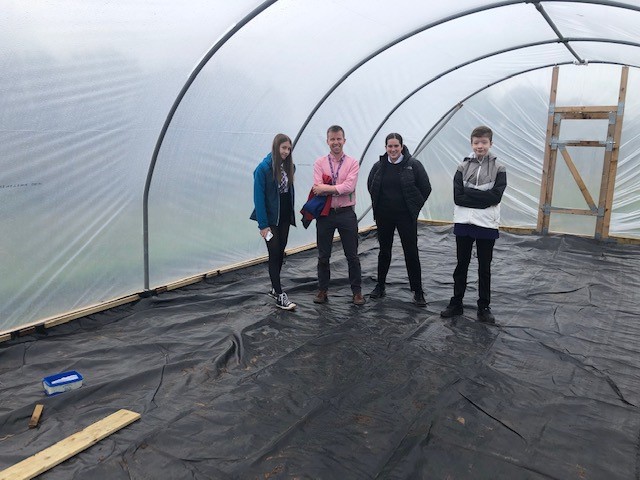 "The project is part of our Intergenerational Programme, which we have been working on with the school for two years."

Adrian said some school pupils were involved in securing the membrane to the ground inside the tunnel, which was sourced from Dupplin Estate, west of Perth, and then spreading the wood chips.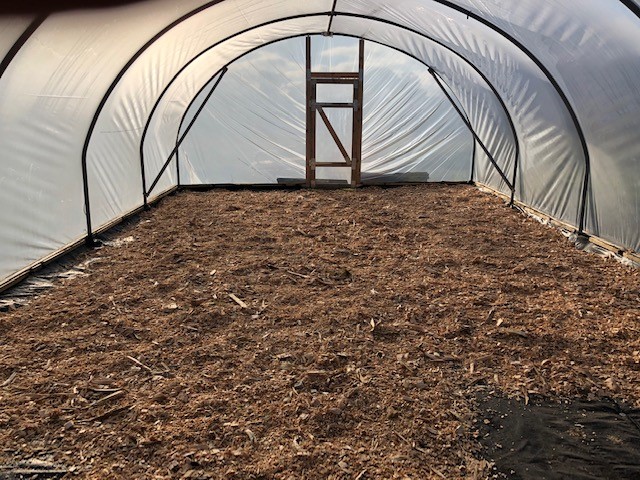 Bertha Park School opened for classes in August 2019, followed by an official opening in January 2020.