Shortlist for Changing Attitudes award announced

Three contenders are in the running to win a leading industry award for promoting positive messages about forestry and wood.

The Changing Attitudes Award, sponsored by Scottish Woodlands Ltd, will be presented at the Confor Awards Dinner on February 28th.

It rewards an individual, business or organisation "promoting the forestry and wood sector in a positive, impactful way - through personal engagement, campaigning, or communication."

The three shortlisted entries, are:
Tom Barnes, Managing Director, Vastern Timber, the driving-force behind Wood for the Trees, a series of films on forest management and resilient woodlands with over 60,000 views. Tom is also helping to engage policy-makers in the development of a national wood strategy for England;
Katy Davies, Director of Operations, Agrecruiting, who works with a wide network to promote forestry careers and address skills shortages. She has hosted webinars, runs her company's YouTube channel, and has started the TreeTalk podcast;
Liz Sharkey, Sharkey Forestry, who uses Instagram to speak clearly and passionately about her work while challenging perceptions by documenting her experiences as a forester, business owner and mother.

The Award was first presented in February 2020 to Mima Letts, of Tree Sparks, a student-led social enterprise which she founded while an undergraduate at Bangor University, to tell young people that working with trees can be exciting and awesome.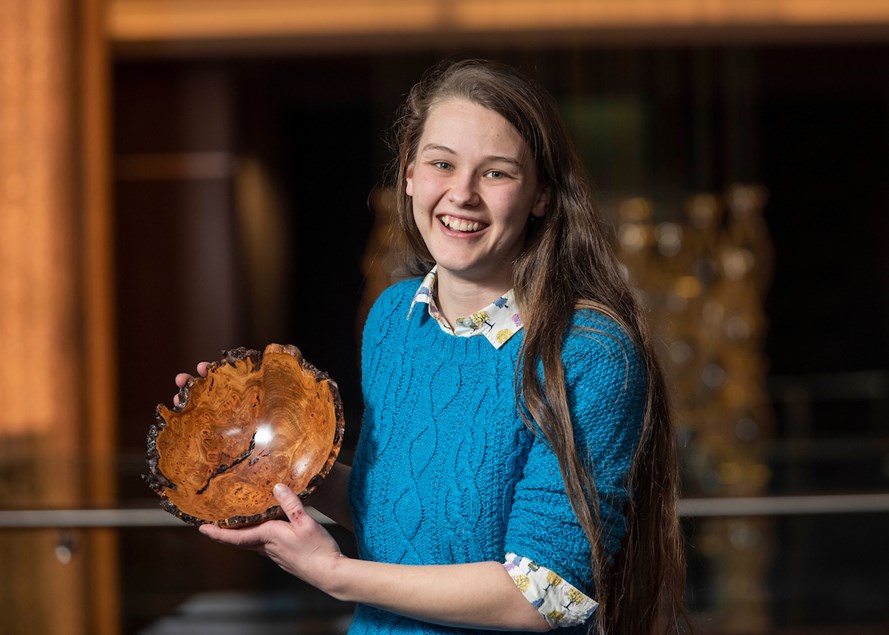 Mima Letts

After a Covid gap in 2021, the Award was presented in 2022 to Laura Jermy, timber buyer and harvesting manager at TG Norman and DS Norman - for her work in sharing positive messages about forestry and wood with new audiences in schools and on social media. She has an innovative TikTok channel (TheLogDaughter) showing another side of forestry work.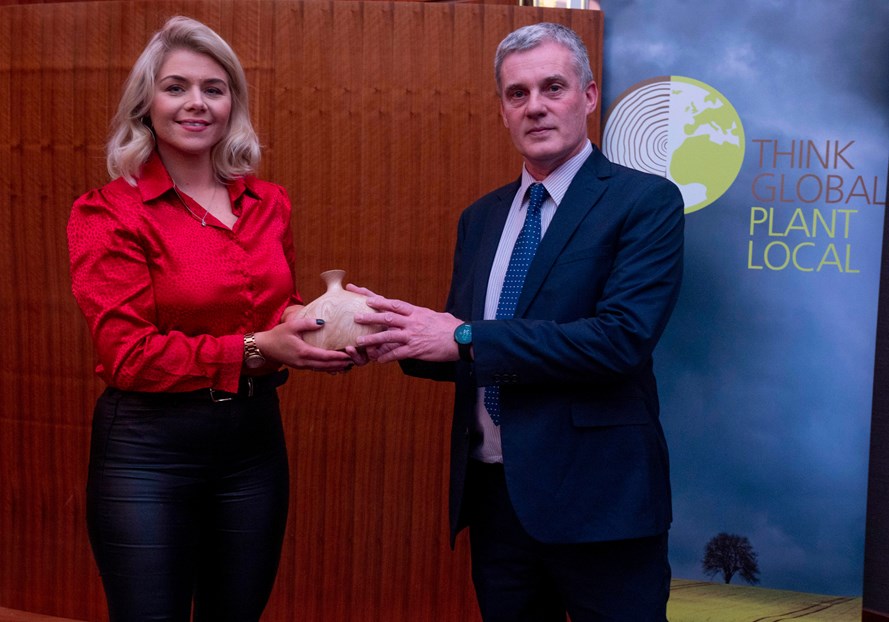 Laura Jermy (left) and Ian Robinson (right)

Ian Robinson, Forestry Director of Scottish Woodlands Ltd, and one of the Changing Attitudes Award judges, said: "I'm very pleased that we have been able to shortlist three very strong finalists this year. Changing attitudes towards forestry and wood, and presenting the industry as modern, green and inclusive, is really important - and all our finalists this year are playing their part in making a genuine difference."

Mr Robinson will present the award on 28th February.

Stuart Goodall, Confor Chief Executive, said: "The awards dinner has become a real highlight in the sector's calendar and represents a chance for members of our industry to celebrate the incredible work being done across the board to further forestry and wood in the UK. We've had some outstanding nominations this year and I would like to heartily congratulate everyone who has made the shortlist."

Click here to read about all the shortlists.