Scottish Woodlands sponsors Changing Attitudes Award at Confor dinner

Scottish Woodlands is continuing its support for the wider forestry and wood-processing industry by returning to sponsor the Changing Attitudes Award at the Confor dinner and awards 2022.

The new prize was won in February 2020 by Mima Letts, a young forester who created Tree Sparks to get young people thinking about careers in the industry.

The awards were cancelled in 2021, but there was a strong entry in all three categories - Innovation & Research and Future Forest Leader as well as Changing Attitudes - in 2022.

There are four shortlisted entries for the Changing Attitudes Award, which will be presented by SWL's Director of Forestry Ian Robinson at the dinner on 1st March.

The Award is for "an individual or business promoting the forestry and wood sector in a positive and impactful way – through personal engagement, campaigning or
communication, social media or other ways."

The shortlisted entries are: Drew Easton, Learning & Development Manager at Jas P Wilson; Laura Jermy, Harvesting Manager and Timber Buyer at TG & DS Norman; Vicky West, Carbon Code Manager at Scottish Forestry; and Tom Kemp and Nick Jarvis, Working Woodlands Cornwall CIC.

Ian Robinson, SWL's Director of Forestry, said: "It's great to be back presenting this award - and I'm delighted that there has been a strong entry in 2022. Forestry and wood is an increasingly diverse sector and it's vital to showcase those who are highlighting its modern and inclusive face to help change public attitudes.

"I very much look forward to announcing another worthy winner at the awards dinner."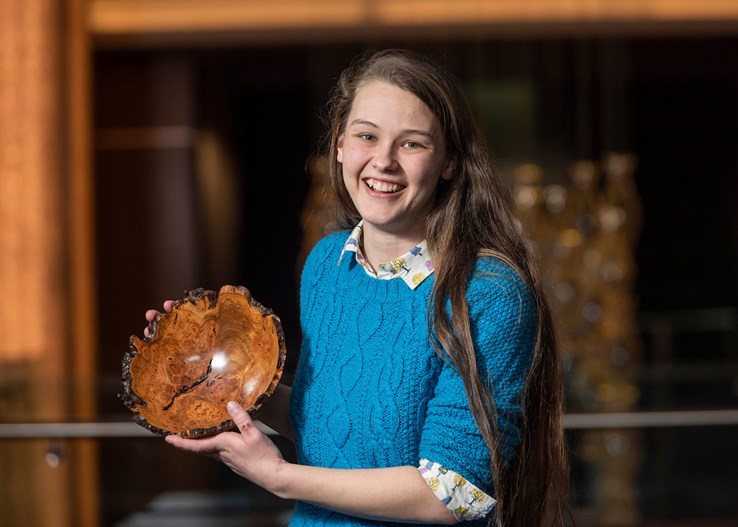 Mima Letts, Founder of Tree Sparks, winner of the 2020 Changing Attitudes Award, sponsored by Scottish Woodlands Ltd.