Scottish Woodlands back at the Royal Welsh Show

Scottish Woodlands is delighted to be back at the UK's one of the largest rural shows - the Royal Welsh - where staff will take the chance to explain the many benefits of modern forestry.

Seven SWL employees, including Forestry Director Ian Robinson, will be at the Royal Welsh Show, which runs from Monday 18th to Thursday 21st July at the showground near Builth Wells, Powys.

The Royal Welsh has something to interest everyone through its wide range of activities including horticulture, crafts, countryside sports, shopping, and food and drink - in addition to forestry. There will also be four days of livestock and equine competitions, with entries from throughout the UK.

Scottish Woodlands' stand location is Forestry Section FOR758; situated next door to the Show's Forestry Action Ring. The stand will be branded with both SWL livery and that of Flintshire Woodlands, a trading division of Scottish Woodlands Ltd which has an office in Chirk, North Wales.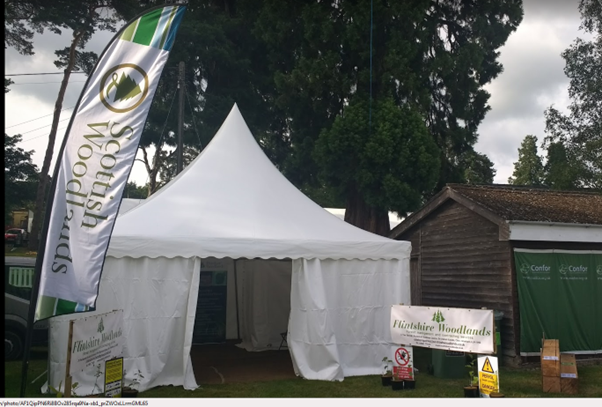 Ian Robinson, Forestry Director for Scottish Woodlands, said: "We are delighted to be back at the Royal Welsh Show after a three-year wait.

"Scottish Woodlands is proud to take part in countryside events throughout the United Kingdom and we have already been to four shows in Scotland this year, including the Royal Highland Show in June.

"Our staff at the Royal Welsh have in-depth knowledge of local, regional and national issues and you can expect a warm welcome to the stand. They will be on hand to answer any questions about how forestry and woodland creation can work as part of a rural business."

In addition to Mr Robinson, Scottish Woodlands staff at the show will be: Michael Hall, Regional Manager, South East Scotland and Northern England; Lynne MacDonald, Human Resources Manager; Charles Gittins, Senior Forest Manager; Alastair Squire, Senior Forest Manager; Doug Scott, Forest Manager; and Carol Shone, Chirk Office Manager.

Anyone wanting to ask questions about the Royal Welsh Show and what's happening can email Scottish Woodlands on emma.menmuir@scottishwoodlands.co.uk.