Scotland triumphs in game sponsored by Scottish Woodlands

Scotland came out on top in two international football challenge matches sponsored by Scottish Woodlands Ltd.

The games, between under-15 and under-17 girls from Scotland and Wales, took place in Port Talbot, South Wales.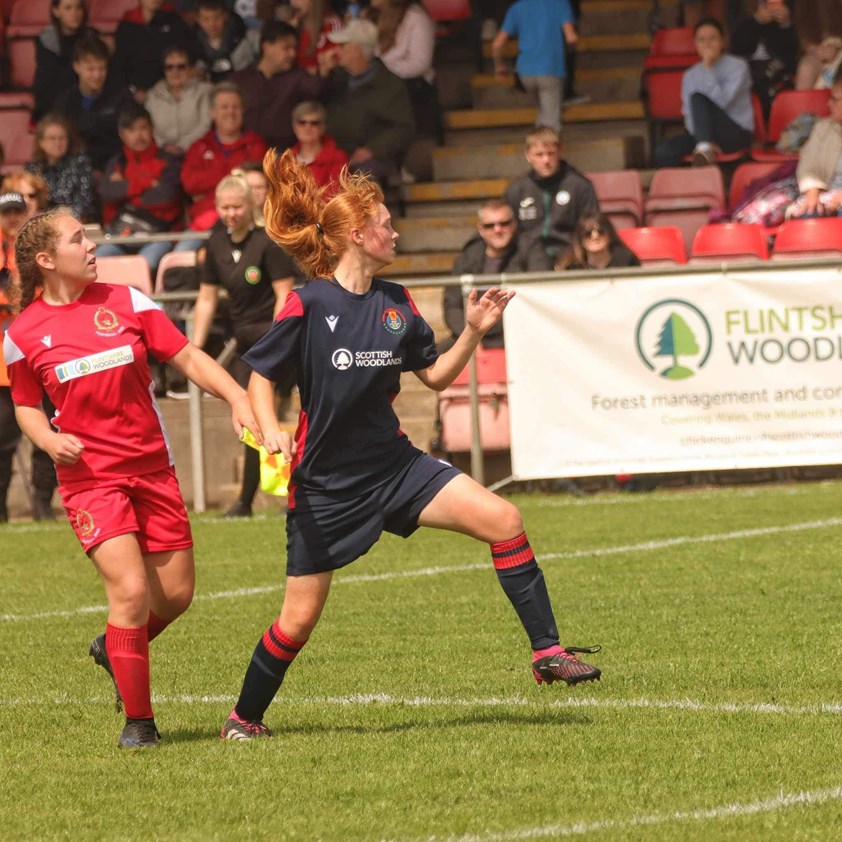 The visitors wore shirts with the Scottish Woodlands Ltd name, with the home team sporting Flintshire Woodlands (the trading arm of Scottish Woodlands in Wales) on their strips.

Scotland dominated the day, winning the under-15s game 5-1 and the under-17s game 6-1.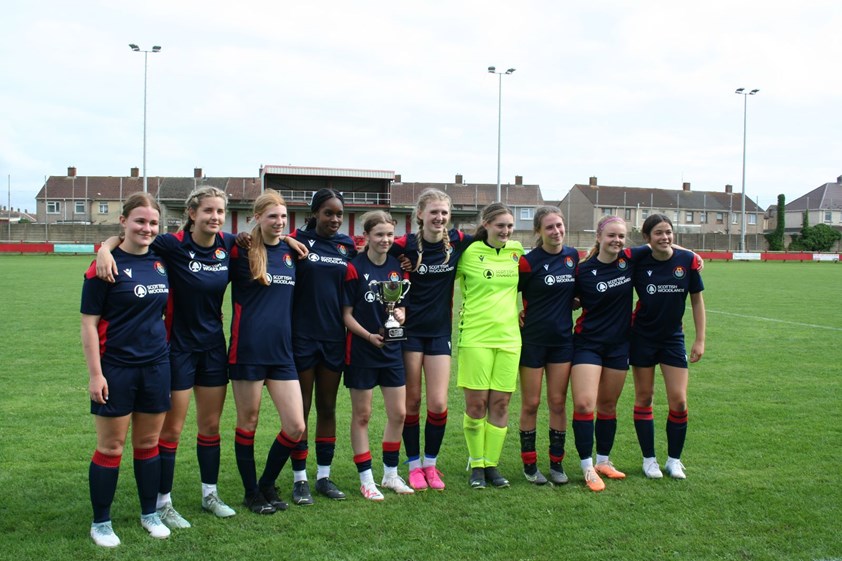 Jamie Reith, Business Development Manager for Scottish Woodlands Ltd, travelled to Wales to watch the games. His daughter, Libby, who plays for Jeanfield Swifts in Perth, represented Scotland under-15s and scored one of the goals in their victory.

"The Scotland teams performed really well. but the Welsh girls pushed them harder than the scorelines suggest," he said. "It was a brilliant experience for all the girls, from both teams."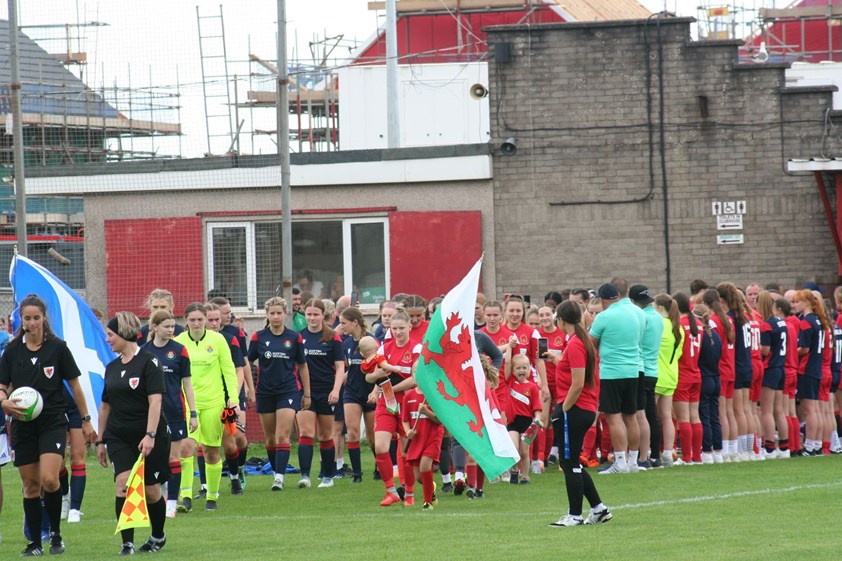 The annual fixtures are organised by the Boys and Girls' Clubs of Scotland and Wales, who use sport as a focus to develop skills of leadership, teamwork and mental health awareness, and to put young people on the right path in life.

The matches have taken place between the boys' clubs for over seven decades, and the girls for more than 20 years. The games rotate between Scotland and Wales - with the girls in Wales and the boys in Scotland in 2023.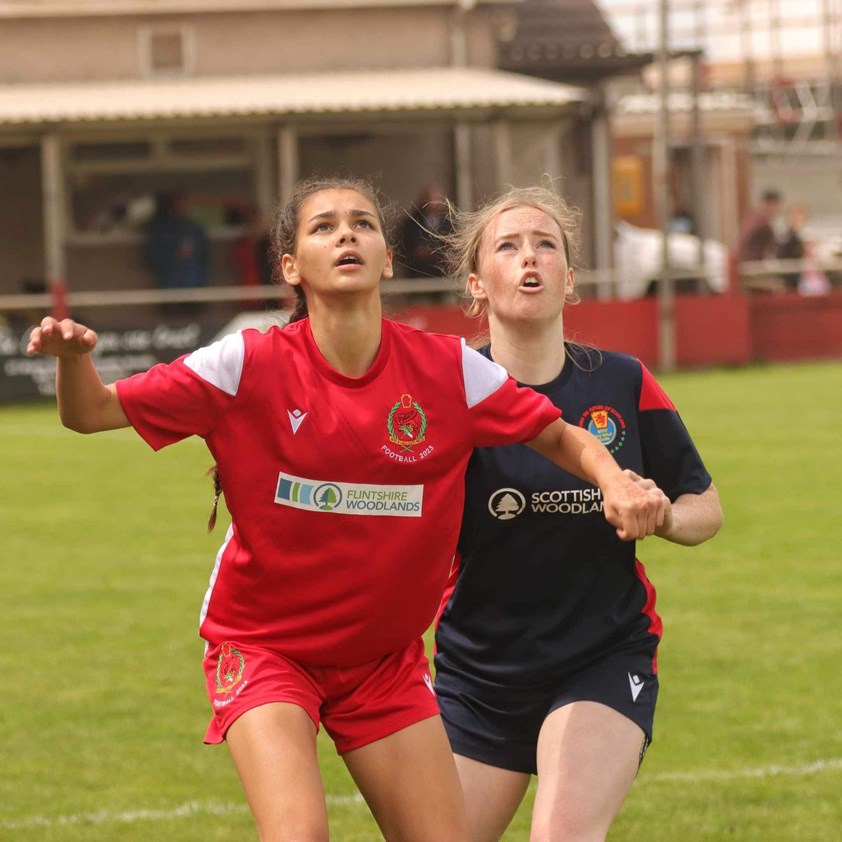 David Taylor, Chair of the Boys and Girls' Clubs of Scotland, said: "We're absolutely delighted that Scottish Woodlands Ltd and Flintshire Woodlands agreed to sponsor the strips of both teams for the girls' games. It's a first for us."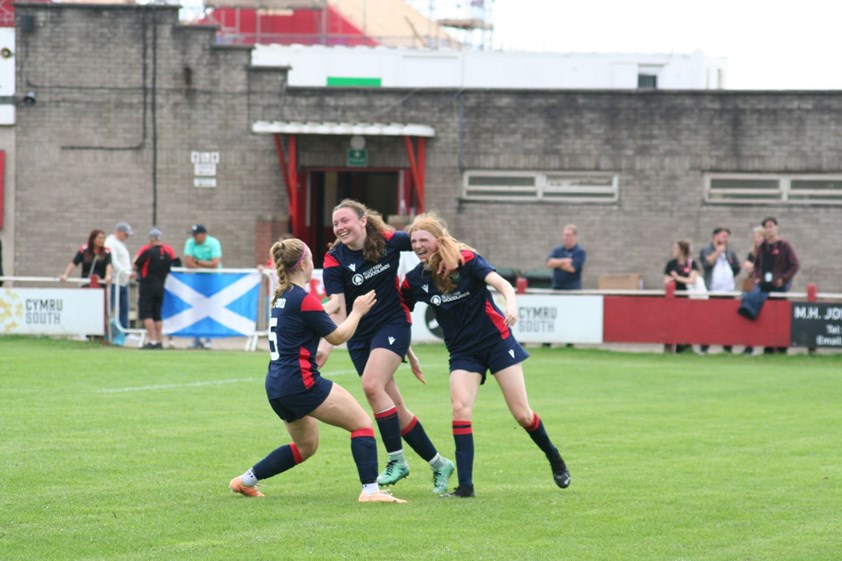 The Boys and Girls' Clubs football teams are seen as an additional pathway into the sport, beyond the traditional international route. Several former professional players have made the jump, including Martin Boyle, currently playing for Hibs and Australia, and John Hartson, the ex-Welsh international and Celtic player.

Mr Taylor added: "We make the games a real international experience for the players. "They travel together on a team bus and stay in a hotel or on a university campus. They sing the anthems before the games and get their international cap at a dinner."

Leanne Crichton, capped 72 times by Scotland, sent the girls a video message of congratulations after the game.