Busiest show week in full swing for SWL

Staff from Scottish Woodlands Ltd are travelling the length and breadth of Scotland this week for the busiest rural show period of the summer.

They are attending events from the south-west to the north-east at the height of the agricultural show season.

Scottish Woodlands Ltd was at the Turriff Show in Aberdeenshire on Sunday and Monday before heading onto the Black Isle Show at Muir of Ord, which has its main day on Thursday after a preview day today. [Wednesday]

Then it's off to the Moy Country Fair, between Inverness and Aviemore, on Friday and Saturday, while SWL staff from the south-west will be at the Dumfries Show on Saturday.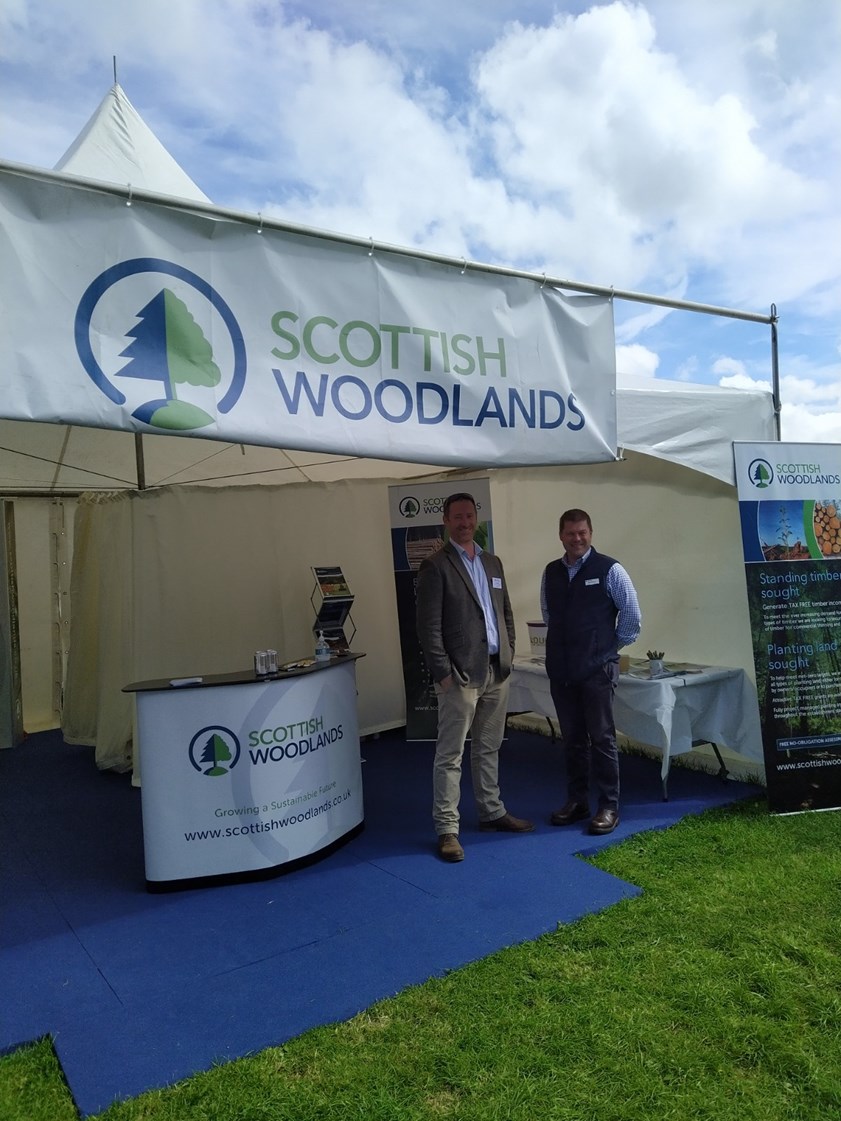 "This is traditionally a really busy time in the show season and it's very important that Scottish Woodlands is at all the big events," said David Robertson, Investment and Business Development Director for Scottish Woodlands Ltd.

"Agricultural shows are woven into the fabric of rural life in Scotland and it's a great chance for us to meet people and talk to them about forestry and wood in a relaxed, social environment."

"There is a lot of interest in forestry all over Scotland and it's important that we talk to farmers and landowners across the country to help them better understand the part that forestry and wood might play in their future plans."

Scottish Woodlands Ltd has had a very busy show season, with staff attending The Balmoral Show in Northern Ireland back in May, before the Royal Highland show at Ingliston in June - where SWL sponsors the Forestry Arena - and the Royal Welsh Show in July.

"It's been a terrific show season and we look forward to continuing the conversations we have had with many people about forestry and wood," said Mr Robertson.

If you would like to speak to Scottish Woodlands Ltd about any forestry and wood issues, please contact enquiries@scottishwoodlands.co.uk.