Managing Director joins training day at his favourite wood

Managing Director Ian Robinson joined a training and social event for staff at his favourite woodland in Northumberland.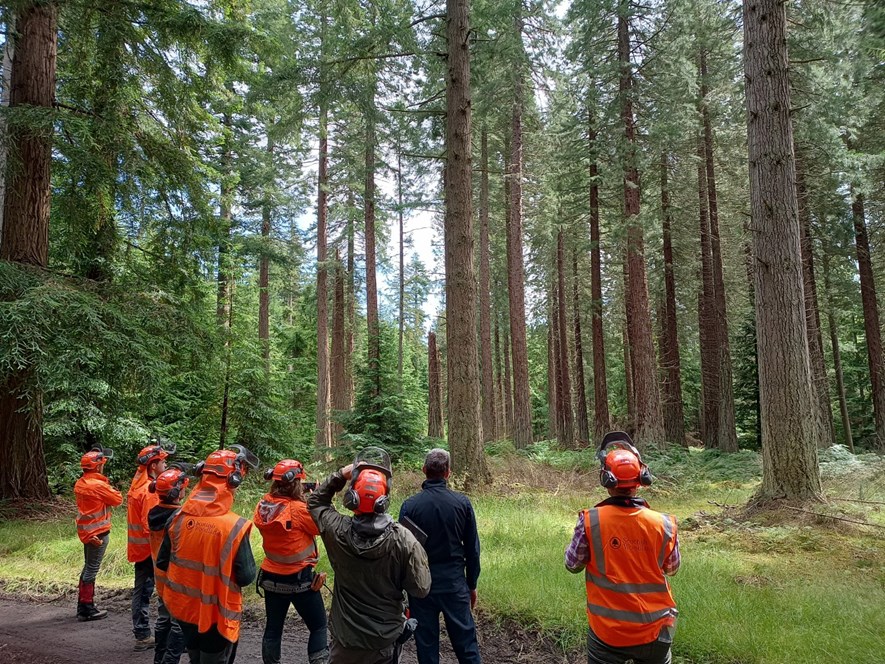 The event at Kyloe Woods in the north of the county examined the ongoing impacts of both Storm Arwen and a moorland fire on the mixed-species woodland.

The silviculture and management of the Kyloe was also discussed. Mr Robinson, who is from north Northumberland, named Kyloe as his favourite wood for its great diversity, as it includes around 60 different tree species.

The visit included admiring some of the 100-year-old specimen redwoods and firs at Kyloe, which Mr Robinson has been involved in managing for around 35 years.

There was also a social side to the visit, with a tree-related quiz and a braai, a South African-style BBQ run by SWL staff Kyle de Villiers and Luke Venter, both of whom come from South Africa.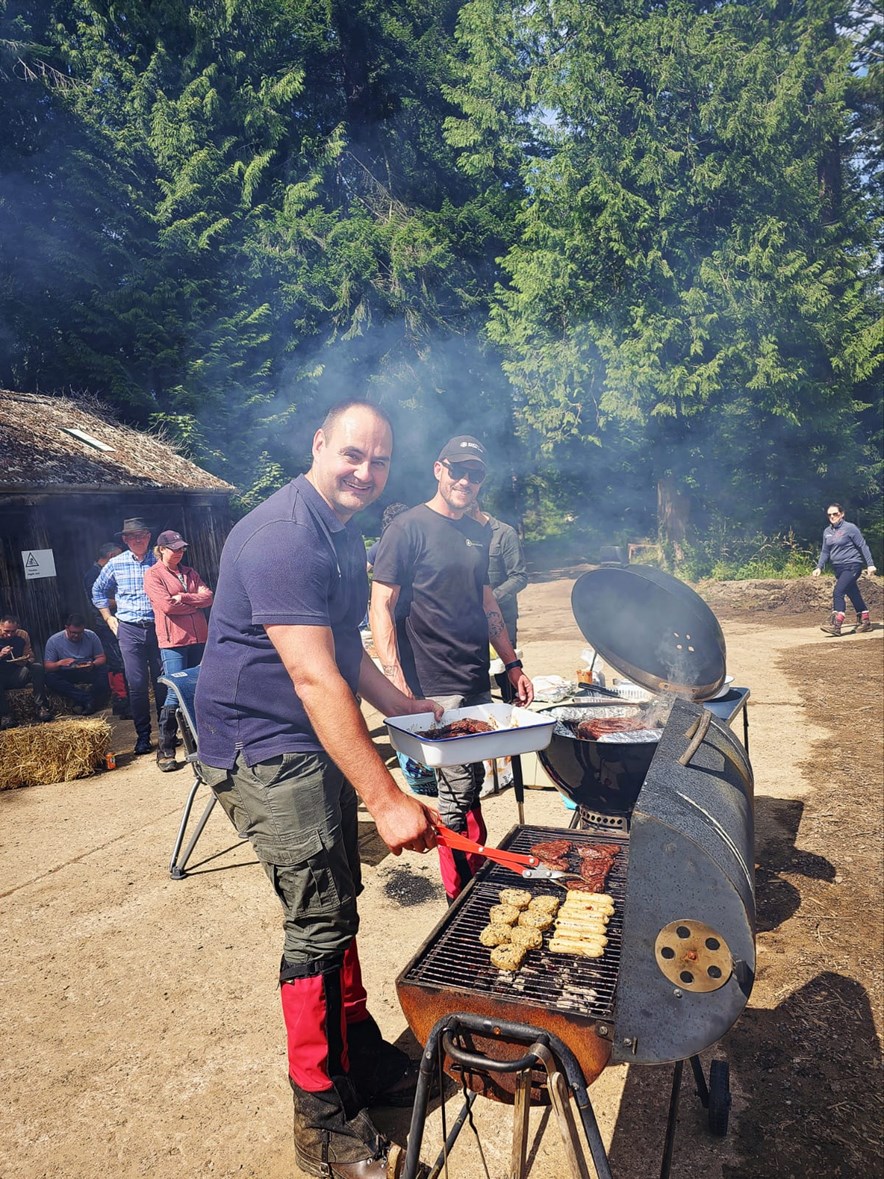 There was also an acknowledgment of staff based in the South East region with more than 10 years' service - shown on the photograph.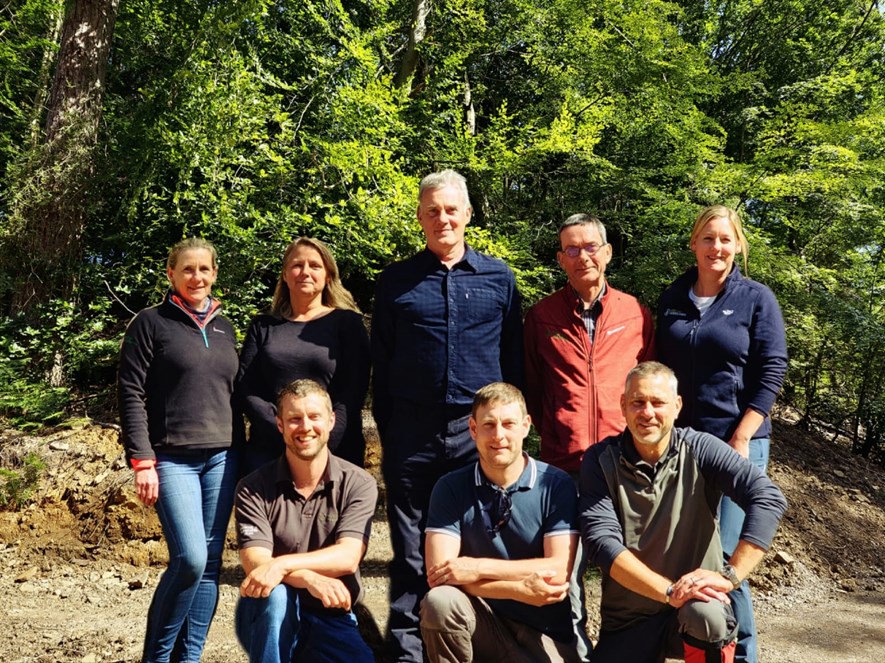 The employees recognised for their service were:

Back row: Gillian Sutherland(Office Manager, Melrose) ; Charlotte Cavey-Wilcox (Assistant Regional Manager SE Scotland, Melrose); Ian Robinson (Managing Director); Neil Aitcheson (Senior Forest Manager, Melrose); Lucy Philips (Assistant Forest Manager, Alnwick). Front row: Gareth Owen (Assistant Regional Manager England and Wales, Alnwick); Antoni Dunn (Senior Harvesting Manager, Alnwick); Michael Hall (Director SE Scotland, England and Wales).

Ian Robinson, Scottish Woodlands Managing Director, said: "These training days are really important to allow staff to discuss a range of current issues in a woodland setting - but also to spend some social time together. We have a strong and close team spirit at Scottish Woodlands and events like this really help to strengthen that further."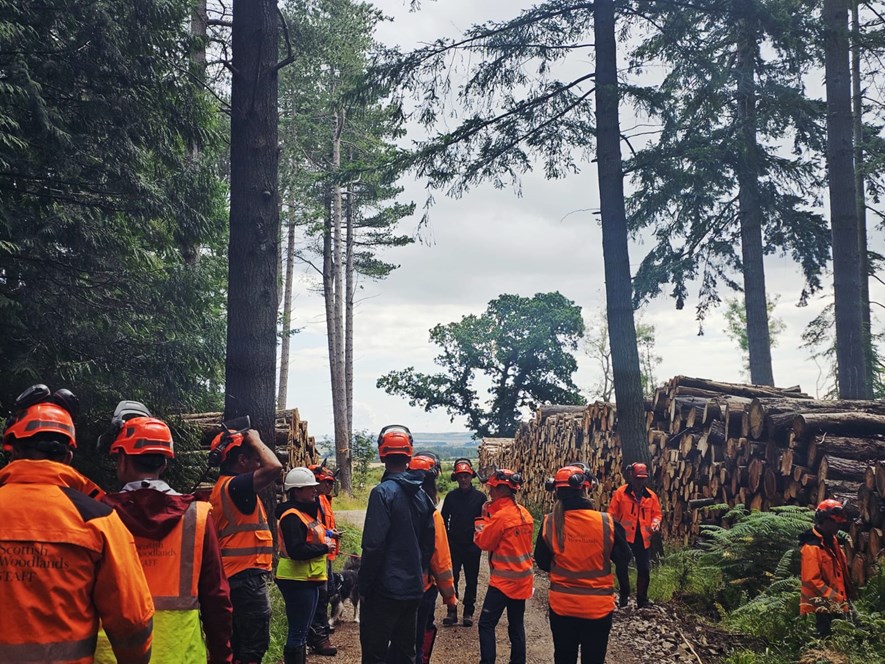 "I was especially delighted to host this event in Kyloe, not only my favourite woodland but also one of my very favourite places."

Watch Ian Robinson's video, where he talks about his love for Kyloe Woods, here