Royal Trees at the Highland Show

HRH The Princess Royal, Princess Anne planted a tree to commemorate the official opening of the new 'Jubilee Ring' at the showground during this year's Royal Highland Show.

The Jubilee Ring is best known for show jumping events at the popular annual country show. The Royal Highland Show celebrated its 200th anniversary in 2022 and named the Jubilee Ring in honour of Her Majesty the Queen who was Patron of the Royal Highland and Agricultural Society of Scotland (RHASS), the organisers of the Royal Highland Show.

Scottish Woodlands Ltd has supported this initiative, planting an ornamental crab apple (Malus Hupehensis) as part of the Queens Green Canopy event. Next to this tree and adjacent to the Jubilee Arena is the tree planted by Princess Anne when she opened the arena.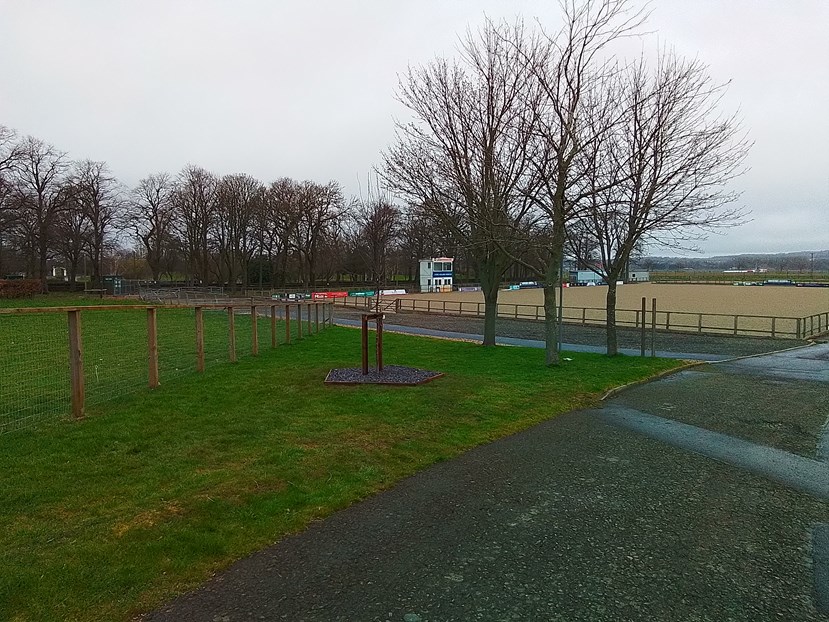 Queens Jubilee ornamental crab apple with the new Jubilee Arena in the background

Simon Oldham, Technical Director was present for the Royal planting ceremony at this year's Highland Show. He said: "Princess Anne was very interested to know about the tree species selected for the site at the showground and I was able to explain that the ornamental crab apple planted in 2022 for the Queen's Jubilee should produce a spectacular show of white flowers around the time of the show each year. The tree which Princess Anne planted to mark the opening of the arena is a Whitebeam (Sorbus aria 'Magnifica') which the Princess agreed was an underrated choice for a planting site like this".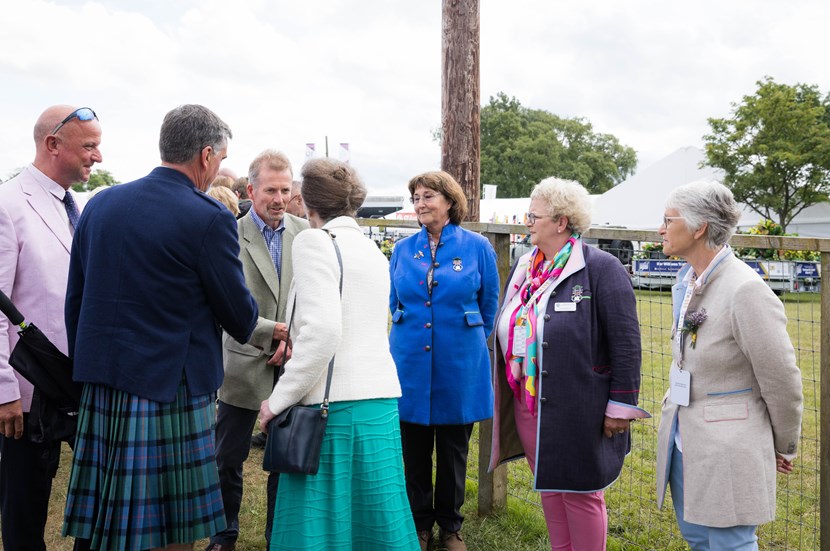 From left to right: Mark McGowan, FEI International SJ Course Designer; Jim Warnock, RHASS Chairman; Simon Oldham, SWL Technical Director; Anne Logan, Chief Steward of Show Jumping; Fiona Roebuck, Chief Steward of Light Horse and Susan Lawrie, Deputy Chief Steward of Light Horse.  

"Princess Anne was very knowledgeable about her trees and was well aware of the practicalities of growing them. Conditions leading up to this year's show had been very dry and Princess Anne was keen to make sure the trees were going to get a good drink of water. Having been reassured on that matter she was on her way for her next engagement at the show".

If you're visiting the Royal Highland Show in future years, do go and visit these trees which you'll find at the south-east corner of the Jubilee Arena.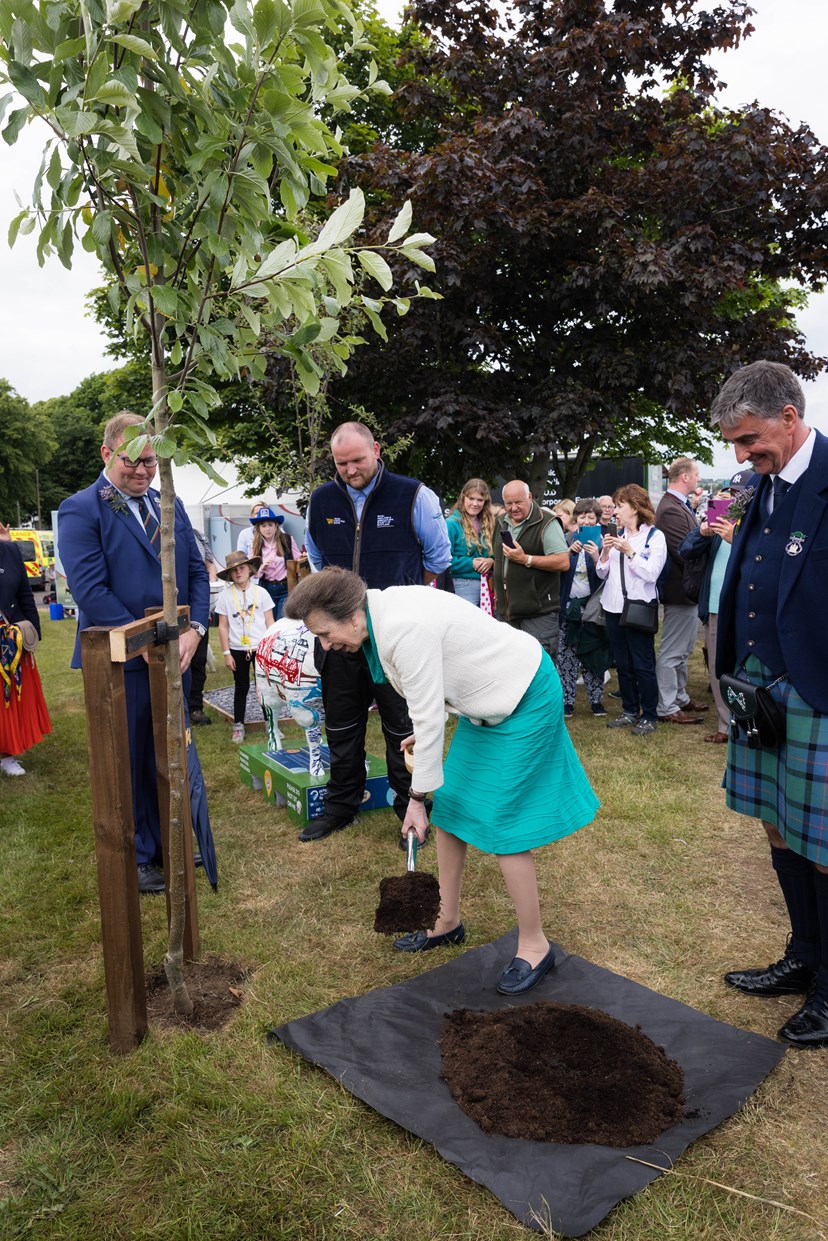 HRH Princess Anne planting a whitebeam to mark the opening of the Jubilee Arena