Highland Show 2023 'one of the best ever'

The Royal Highland Show 2023 was "one of the best ever" and a fantastic mixture of business and pleasure, according to a Scottish Woodlands Director.

Scottish Woodlands Ltd sponsored the Forestry Arena at the event at the Ingliston showground on the outskirts of Edinburgh - with beautiful weather for the vast majority of the four-day show.

Seven SWL staff took part in pole climbing, using special equipment to get to the top of a 30-metre high tree trunk.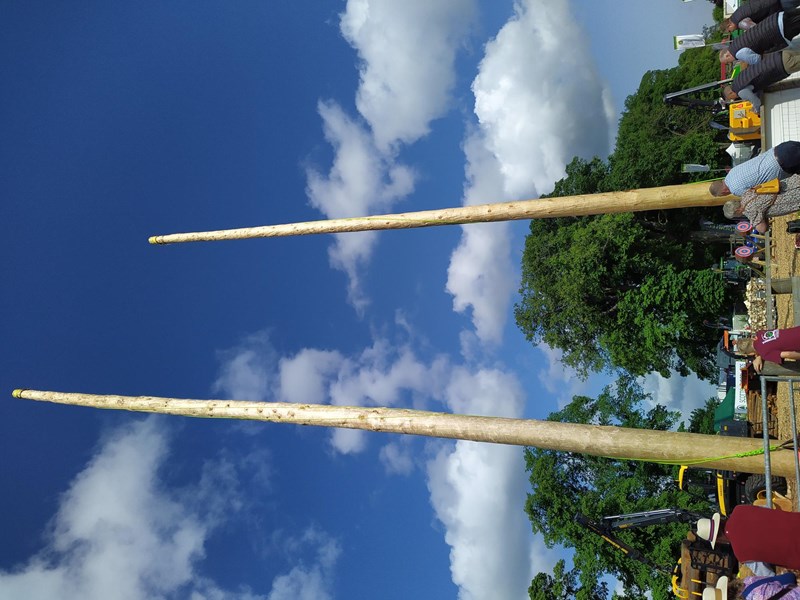 Douglas Fir Climbing Poles

The two trunks for the event were from Douglas Fir trees supplied by Scottish Woodlands Ltd from the Kirkennan Estate in Dumfries & Galloway.

The seven staff who did the pole climb were: Eddie Addis, General Manager, Management and Services; Jillian Kennedy, Forest Manager; Simon Oldham, Technical Director; Mike Page, Forest Manager; Fraser Wight, Assistant Forest Manager; Dan Wilson, Forestry Investment Manager; and Cameron Woodall, Assistant Forest Manager.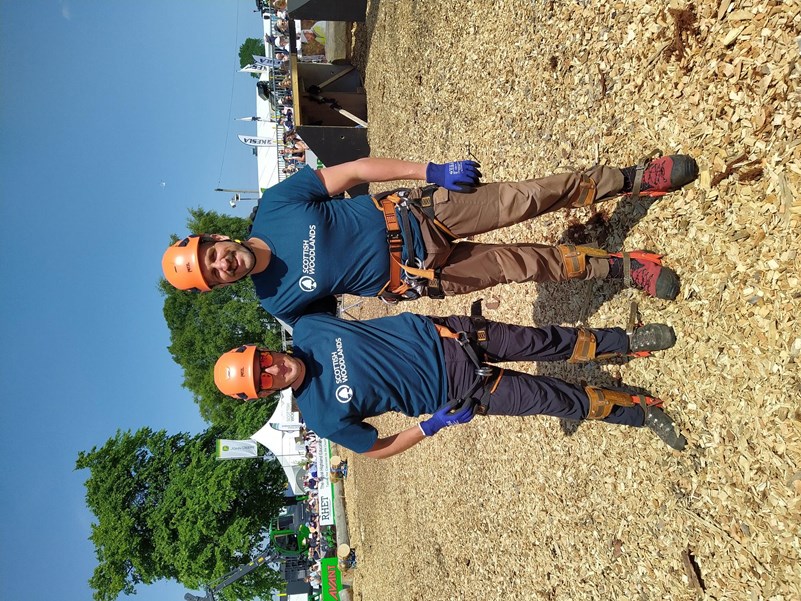 Eddie Addis (left) and Mike Page (right)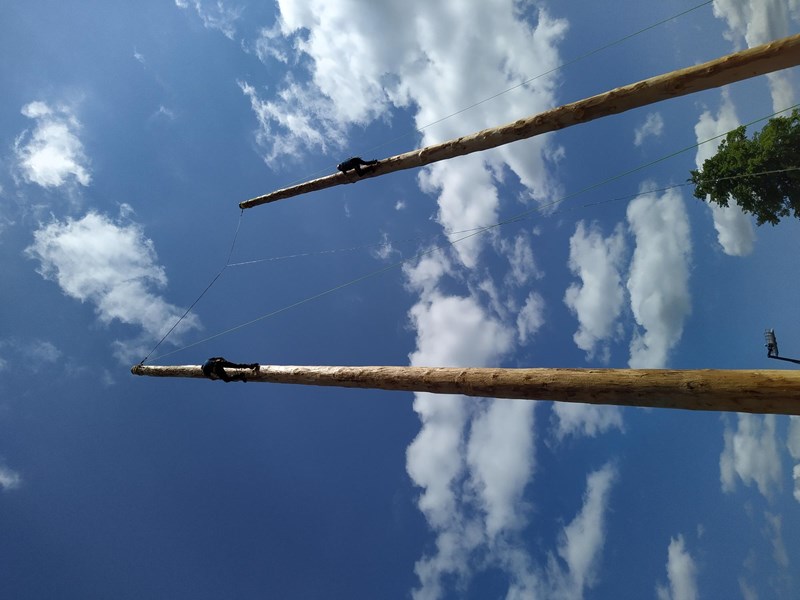 Eddie and Mike climbing the pole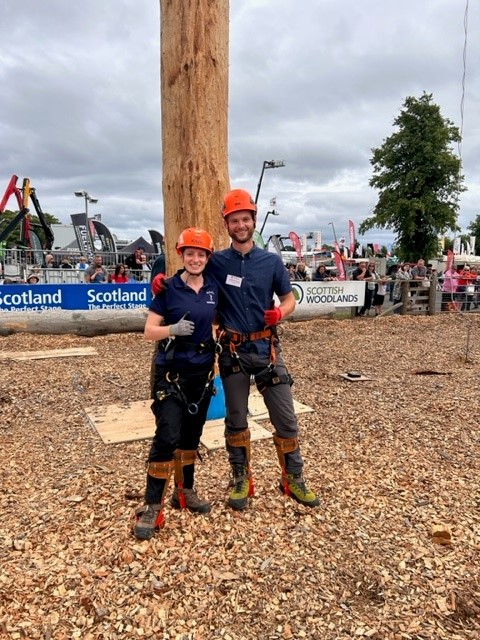 Jillian Kennedy (left) and Cameron Woodall (right)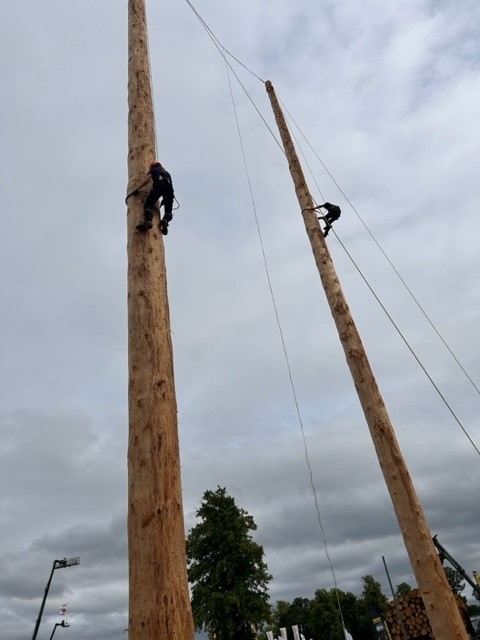 Jillian and Cameron climbing the pole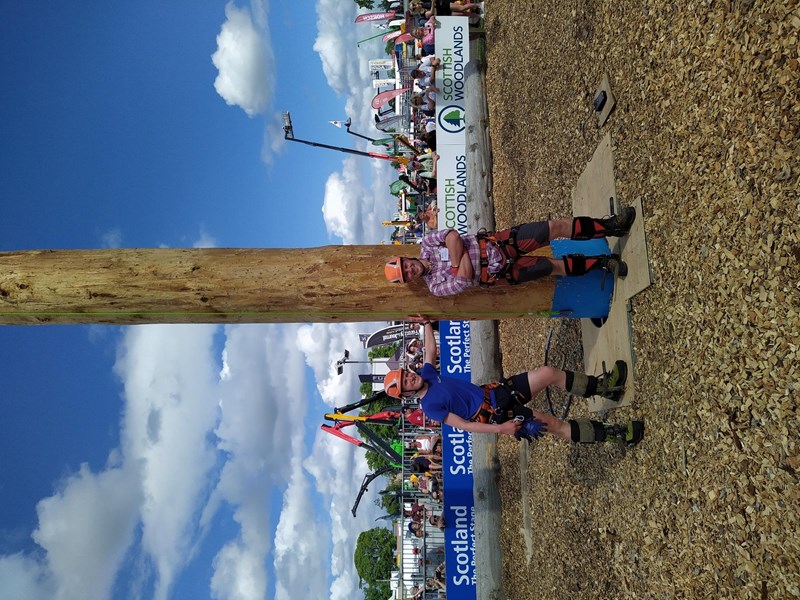 Fraser Wight (left) and Dan Wilson (right)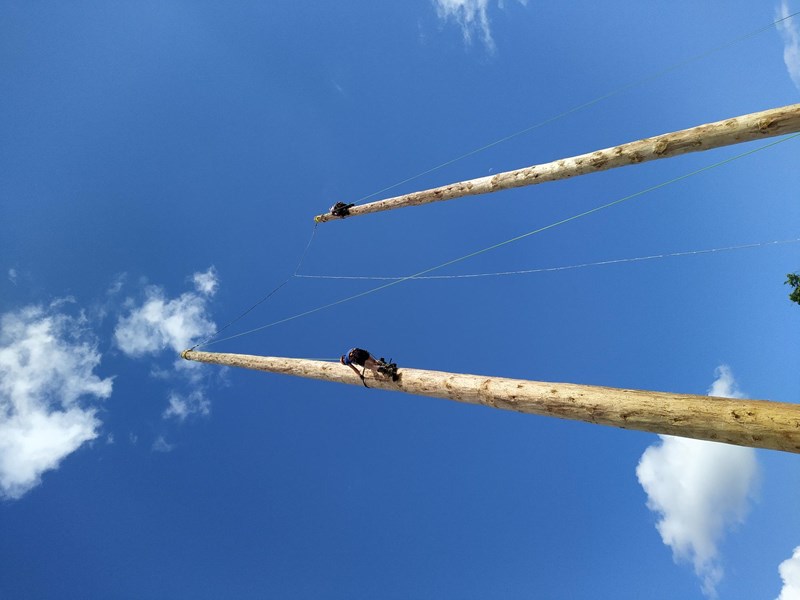 Fraser and Dan climbing the pole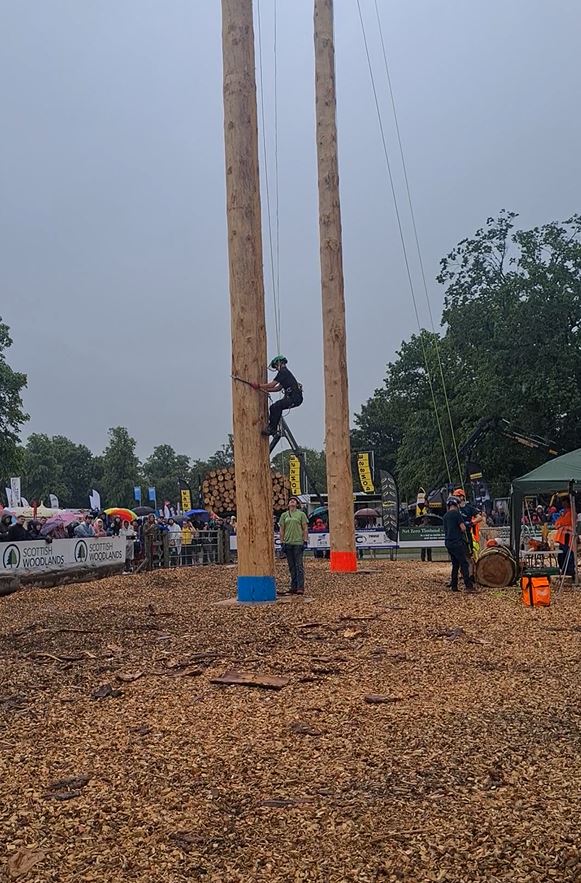 Simon Oldham beginning the pole climb 

Staff also took part in axe throwing in the forestry arena, which was home to further activities including chainsaw carving and motorcycle displays.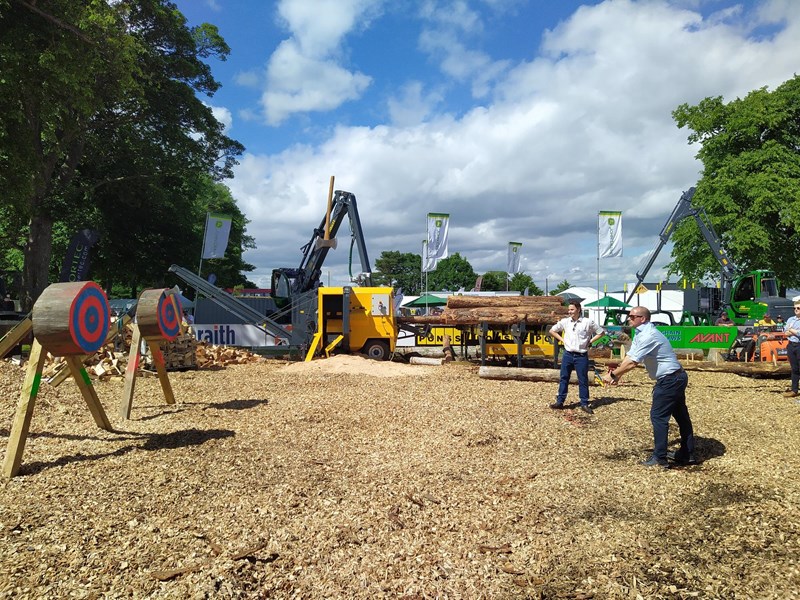 SWL staff taking part in the axe throwing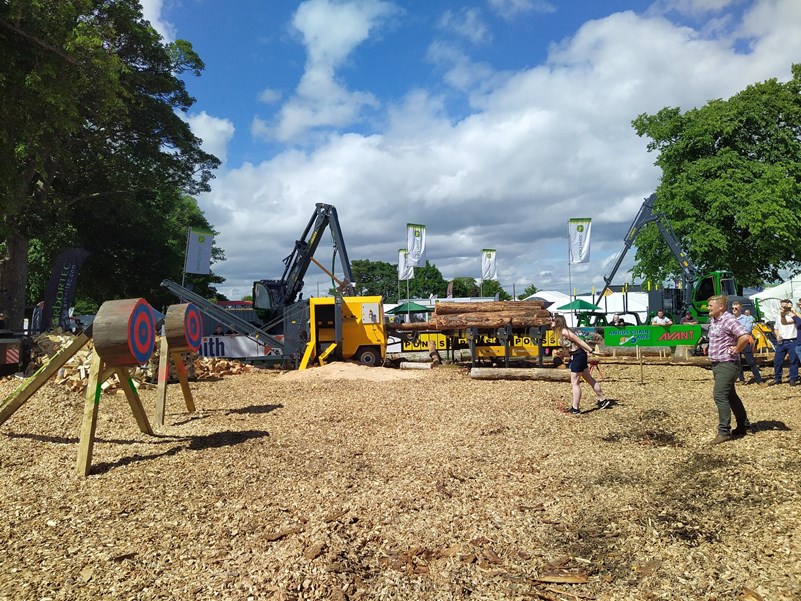 SWL staff taking part in the axe throwing

David Robertson, Investment and Business Development Director at Scottish Woodlands Ltd said: "It was a brilliant Royal Highland Show - one of the best ever in my view. The weather was fantastic for most of the event and there was a real buzz in the Forestry Arena."

"It was great to see so many of our staff taking on the pole climb challenge, and to see all of them get to the top. It's extremely tough and they deserve real credit for doing it."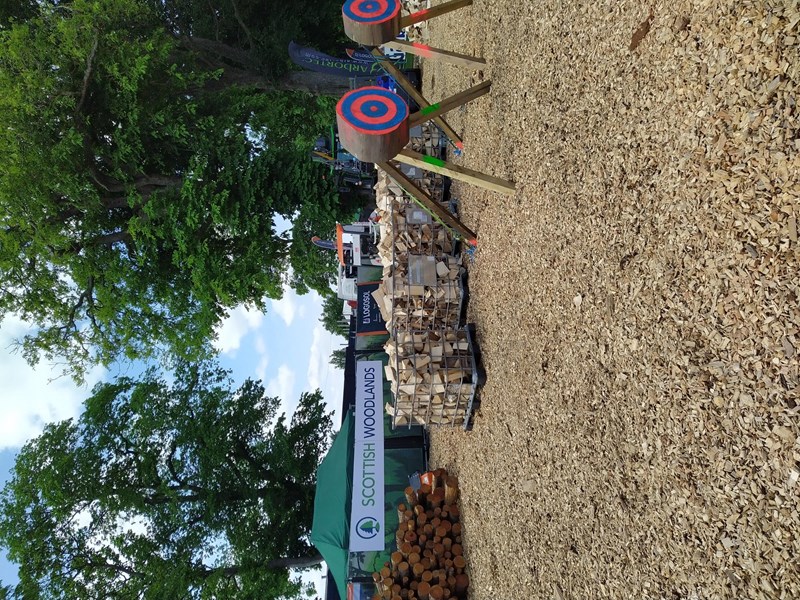 Forestry Arena 

Mr Robertson added: "The Royal Highland Show is a massive event for the company and we were right at the heart of the forestry arena activities. It was a very successful event in terms of catching up with many clients, and potential clients, and talking to them about the opportunities presented by modern forestry."

"Many farmers and landowners are interested in what woodland creation can do for their business and the Highland Show presents a brilliant opportunity to discuss how we can help."

"We had 30 staff there over the four days and we enjoyed ourselves too. It was a perfect combination of business and pleasure!"

Thoughts now turn to The Scottish Game Fair in Scone, starting on Thursday (29th June) - another big event in the Scottish rural calendar.