Future of Forestry webinar

What is The Future of Forestry?

That's the topic up for discussion as Scottish Woodlands Ltd joins forces with accountants and business advisers Johnston Carmichael for a webinar next week.

The event - at 12pm on Wednesday 22nd March - has already attracted almost 200 delegates. It will examine why forestry is a positive investment choice which can also make a significant contribution to the UK's net zero targets.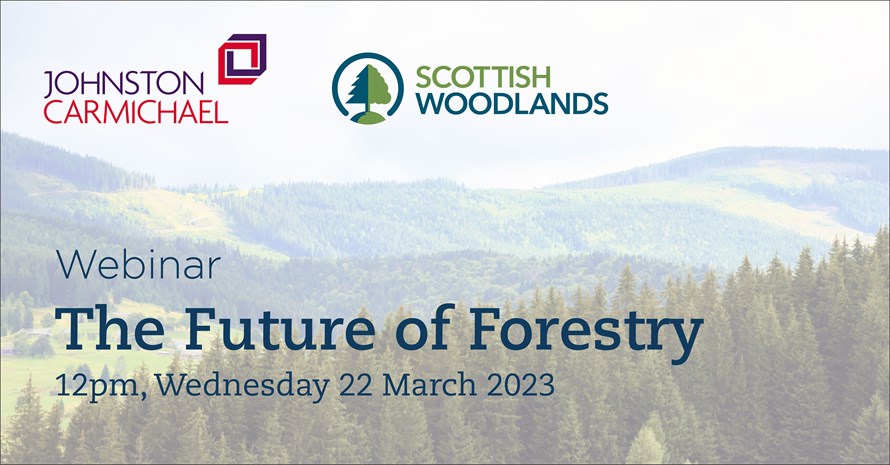 David Robertson, Scottish Woodlands Ltd Investment and Business Development Director, will speak at the event, covering investment, carbon, land reform and land use. He is joined by Alex Docherty, a Partner and Head of Private Client Tax at Johnston Carmichael, who is also the firm's Deputy Head of Rural.

She will look specifically at the tax efficiencies of forestry investment.

Mr Robertson said: "Forestry is a truly sustainable investment. Growing and harvesting trees is vital if the UK is to achieve its net-zero ambitions - and investing in forestry can also deliver excellent returns. It's a great time to invest in the sector and I look forward to sharing the positive story with potential investors."

To sign up for the free webinar, click here