SCOTTISH WOODLANDS GROWS TREES - AND FUTURE LEADERS

Scottish Woodlands Ltd is celebrating the 5th anniversary of its graduate training programme by recruiting eight more future industry leaders.

The company has addressed the skills challenge head-on by launching its own Graduate Development Programme in 2017 - and now almost 40% of managers in the company are "home-grown".

"We are experts at growing trees and at growing our own future managers and leaders," said Ralland Browne, Managing Director of Scottish Woodlands Ltd. "Forestry is a rapidly-growing profession and we need lots more skilled people in all areas of our business.

"We are delighted with the success of our graduate programme so far - 85% of those who have completed the programme are still with us, which is a great retention rate. I look forward to welcoming many more highly impressive young people onto the scheme and growing more of those future leaders."

Scottish Woodlands Ltd - which employs more than 200 people in 18 different offices all across Scotland as well as northern England, Wales and Northern Ireland - also has a close eye on diversity. Of the 12 graduates still going through the programme, 6 are male and 6 are female.

In total, 33 young people have been recruited on to the two-year graduate development programme - and the company is currently advertising for eight more in its 2022 graduate intake. This is the highest annual intake to date, and the new recruits will work in a variety of locations and learn about forest planning, new woodland creation, timber harvesting, grant applications, working with contractors, forestry finance and much more. In addition, they are joining a company 80% owned by its employees, which Mr Browne says gives Scottish Woodlands a unique feel.

"We are like a family business in many ways, but we are also at the forefront of new developments in the forestry and timber industry," he said. "The industry is booming and will continue to do so - because tree planting and wood use is so central to our climate change ambitions and is supporting rural economies across Scotland and beyond.

"Our new graduate recruits know that they can grow their careers with us - and then become part of the Scottish Woodlands story by taking a share in the business."
All those taking part in the graduate programme have a mentor to support their development through the business.

Pippa Paterson, who joined the graduate development programme in September 2020 and is based in Perth, said: "I've loved all the different elements of the programme. I'm a very practically-minded person, so the idea of learning as you go really appealed to me.

"I can't believe how much I have packed into the first year and a bit - I've worked on a lot of forest plans across Perthshire and Angus, as well as new woodland creation schemes and operational work. I'm really passionate about getting more trees into the ground in the right places and it's been great to work with such a wide range of clients - from small farm woodlands to large productive planting schemes."

Pippa, who has also worked as a rural surveyor, said she had been surprised by the depth and detail of forestry work.

"In my previous job, forestry was one aspect of my work. It's been amazing to get into everything in more depth and the team at Scottish Woodlands are so keen to teach, to pass on their skills and knowledge. I'd massively recommend the programme to anyone."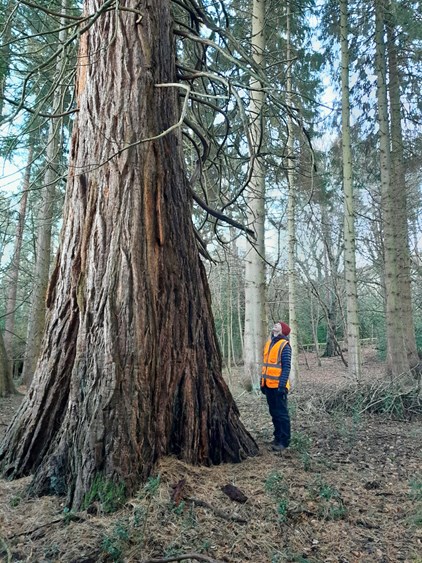 George Smith, who joined the programme in 2021, said: "I knew from researching Scottish Woodlands as a student that the variety of work would keep me on my toes and allow constant learning on the job. I also hoped the training opportunities provided would be a great benefit to expanding my knowledge."

George, who is based at SWL's Lochgilphead office in Argyll, said the programme had lived up to his expectations.

"Working with Scottish Woodlands has propelled me forward in my career goals and has given me new and valuable skills from day one. My long-term ambition is to keep learning and working hard to become a forest manager - and I'd 100% recommend the scheme to others."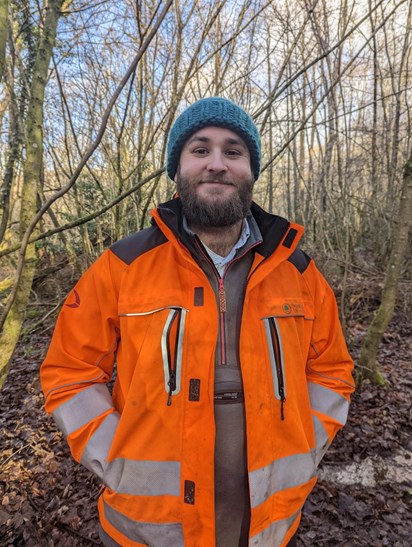 If you're interested in taking part in the next programme, from summer 2022, find out more
here