International Women's Day 2023

On International Women's Day 2023, Charlotte Cavey-Wilcox, Scottish Woodlands Ltd Assistant Regional Forest Manager for South East Scotland, reflects on her personal journey in the forestry industry - and how the balance of the sector is changing for the better.

"I started my Forestry career back in 1995 when I joined North York Moors Forest District as a Forest Craftsperson to gain my yearlong pre-college work experience before starting an HND in Forestry at Newton Rigg.
At that time there were very few females in technical roles in the industry however out of the 45 or so who started the HND there were 4-5 women. Of those women who took part in the HND I am only aware of one other who works within the industry now.
After gaining my HND I spent a further year at Newton Rigg converting this to a BSc (Hons) Forestry. I firmly believe that the two years of practical learning that was incorporated into the old HND really gave me a good initial foundation as I was able to draw on my experiences of doing the work I was asking of others, such as tree planting, chemical spraying etc."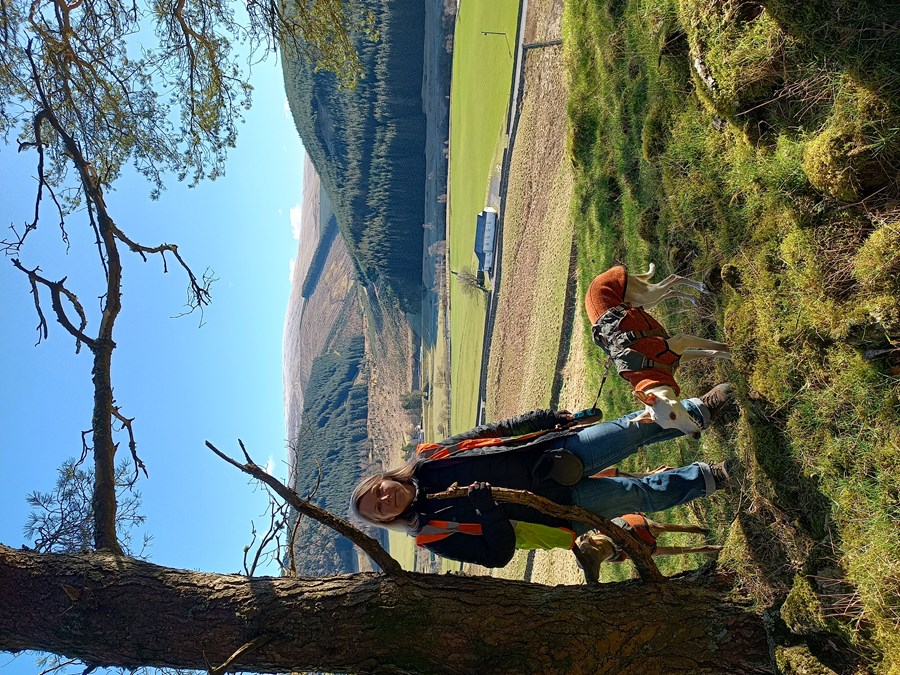 Charlotte-Cavey-Wilcox
"I joined Scottish Woodlands in 2002 as an Assistant Forest Manager, one of only two women in a technical role.
Since then I have progressed through the ranks and was recently promoted to Assistant Regional Manager for SE Scotland, during this time the number of female technical staff has increased exponentially, and it is truly heartening to see.
There is no reason why a woman cannot excel at Forestry, regardless of gender if you work hard and have good technical knowledge there should be no barriers to advancement and a really enjoyable, meaningful, career."

"I currently manage a number of properties in the Borders and South West Scotland, totalling 8,300 hectares, a mixture of purely commercial forest and large mixed estate.
I am also responsible for mentoring and coaching of junior members of staff and have increasing levels of line management with my change in role. It means for a very varied, enjoyable, existence day to day. No day is the same and no site is the same, I can go from the office to the top of a hill and back again all in the course of a single day.
It has been challenging at times but when everything goes according to plan there is a real sense of satisfaction from a job well done."