Scottish Woodlands sponsors pole climbing competition
Scottish Woodlands were, once again, proud sponsors of the pole climbing competition at the Royal Highland Show last weekend.

As the show celebrates it's 200-year anniversary, the pole climbing contest has established itself as one of the premium events in the country for these specialist athletes. Competitors are typically tree surgeons or from a utility contracting background and travel from all over the UK to compete at the show.

Competitors race against the clock to climb one of the 25m Douglas Fir poles and this year a capacity crowd were entertained to some very special performances.

Our congratulations to Dan Whelan, a tree surgeon from Shropshire, who smashed the current world record time for this event. Climbing the pole in an amazing 8.84 seconds, the world record time being 9.61 seconds. A truly astonishing climb that clearly demonstrates the extremely high standard of technique and physical fitness that competitors bring to this event at the Highland Show.

Prizes were awarded to all the climbers with special recognition for the following class winners:

Expert men: Dan Whelan (8.84)

Expert ladies: Chloe Barnard (18.10)

Novice: Pip Whitaker (21.99)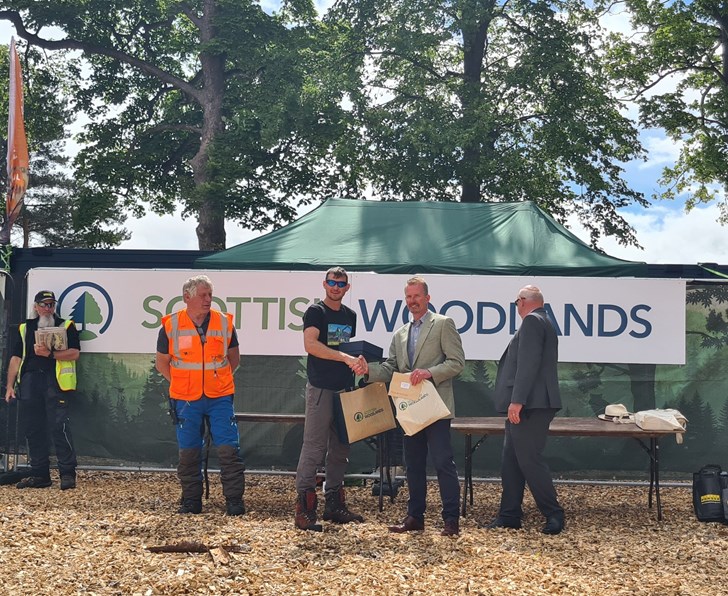 Some of the excitement was captured by one of the Highland Show videos which can be viewed here.

The 30 metre poles were supplied by Kirkennan Estate in Ayrshire which is renowned for some very high-quality Douglas Fir trees. The trees from which the current poles were created were over one hundred years old and their poles now take pride of place in the forestry arena, ready to challenge next year's competitors.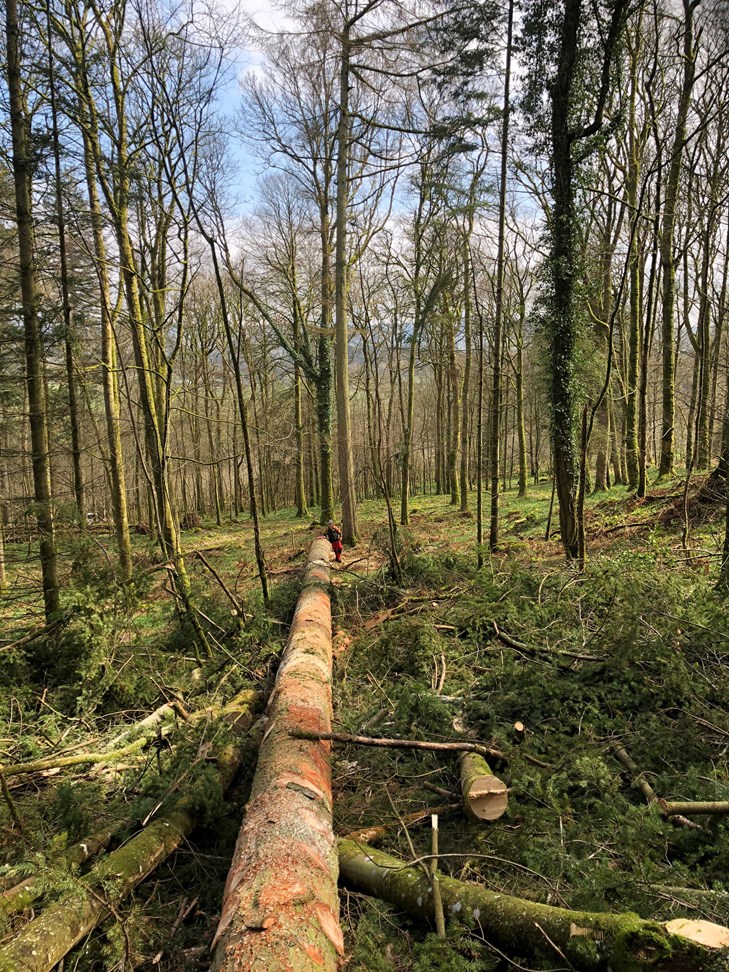 Douglas Fir poles supplied by Kirkennan Estate